Tech Team
brandon
Join Date: Jan 2013
Location: Dekalb
Posts: 59
1971 Camaro LSA build by RPM Restorations
---
hey everyone just here to share some more of the work we are doing and a current project we are working on.
so we got this car about 8 months ago or so and its finally coming together its a 1971 Camaro had a pretty hefty 383 stroker motor in it putting down 450+ to the ground . but the owner ended up blowing up the motor when he was driving it to our shop to have us redo the car.
so what we ended up doing was stripping it all down of course and then we bought a new GM performance connect and cruise LSA motor. we got it all installed and its finally starting to come together. enjoy and if you have any questions and or want something done to your car we are always open.
thanks for looking always nice to share our work with other car enthusiast who take pride in there cars as much as we do.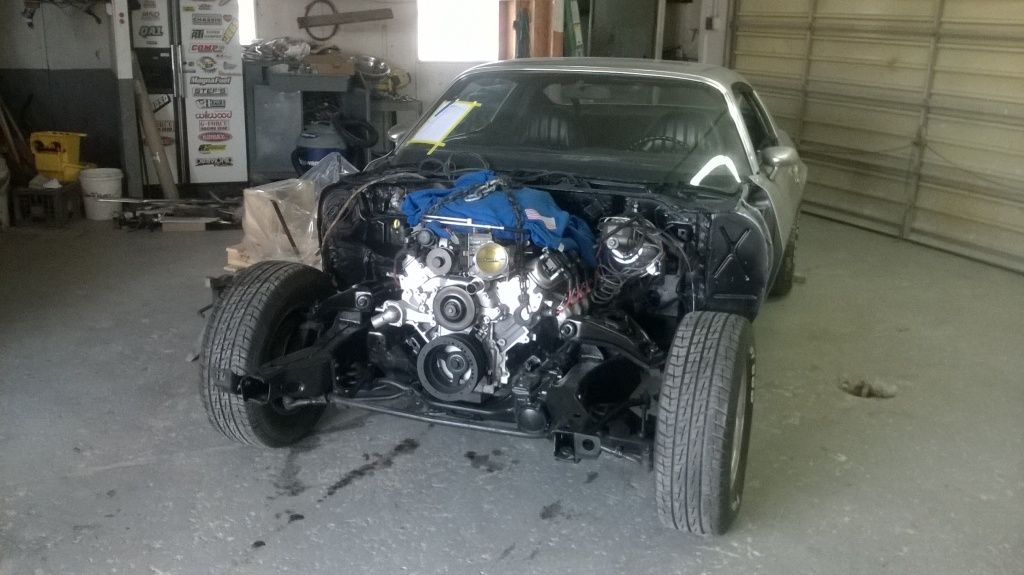 Tech Team
brandon
Join Date: Jan 2013
Location: Dekalb
Posts: 59
Re: 1971 Camaro LSA build by RPM Restorations
---
alright so its getting closer the wiring is 95% done and the hood is installed the header panel is all done just need to install that, the lower valance and then do all the lights and get a drive shaft made for it and its all done. cant wait to see this thing on the street.
Re: 1971 Camaro LSA build by RPM Restorations
---
It's going to be awesome, keep up the good work and post more when it's closer
---
Don ~ TC Member #15 ~
To view links or images in signatures your post count must be 10 or greater. You currently have 0 posts.

Don't mess with Texas!