I have no idea what I have... Maybe you do
---
---
67 Camaro
94 Miata
96 Camaro Z28
06 FX45
Re: I have no idea what I have... Maybe you do
---
Looks like the generic disc conversion kit that everyone sells. Mine came from SSBC. Standard spindles have bolt-on steering arms and caliper brackets, and the "bad" dropped spindles have the spindle+steering arm+caliper bracket as one big cast piece. From what I can tell from your pics, you've got standard disc brake conversion spindles (not dropped).
Here's what mine look like: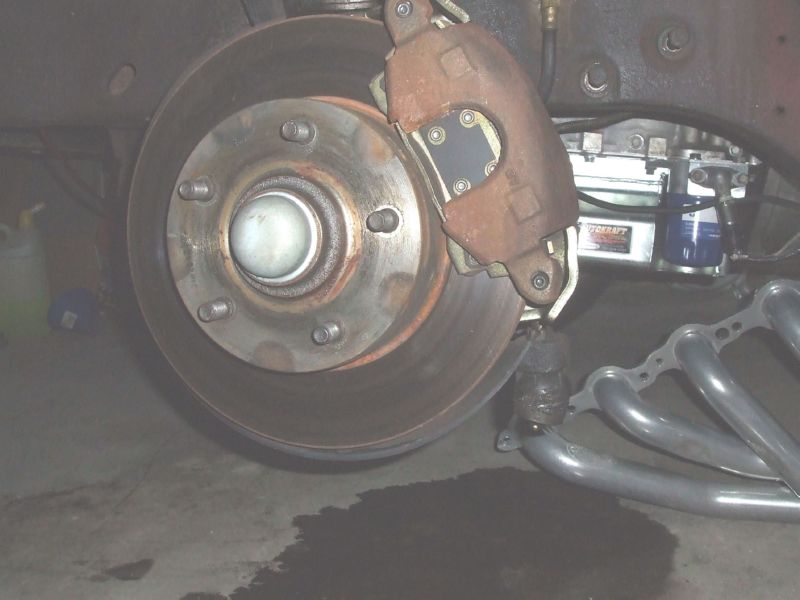 Can't tell ya anything about the spring.
Your sway bar is an Addco if you didn't already know
.
---

To view links or images in signatures your post count must be 10 or greater. You currently have 0 posts.
- LS1, T56, Hooker longtubes, Autokraft pan & mounts, GM LS7 clutch, Borla ProXS, Moser/Strange/Wilwood 9", Covans dash, UltraLite IIs, Procar Elites, Vintage Air GEN-IV, AGR 12:1 steering, Addco swaybars, Hydratech hydroboost
Re: I have no idea what I have... Maybe you do
---
Hey, thanks a lot. I was looking at dropped spindles online and noticed mine had some bolt on pieces and looked different. This really cleared things up.

Thanks again.
---
67 Camaro
94 Miata
96 Camaro Z28
06 FX45