Gold Lifetime Member
tom
Join Date: Aug 2009
Location: ohio
Posts: 237
Pics of front brake conversion
---
heres a couple pics of the right stuff disc brake conversion and hotchkis 2" drop spring i just installed this weekend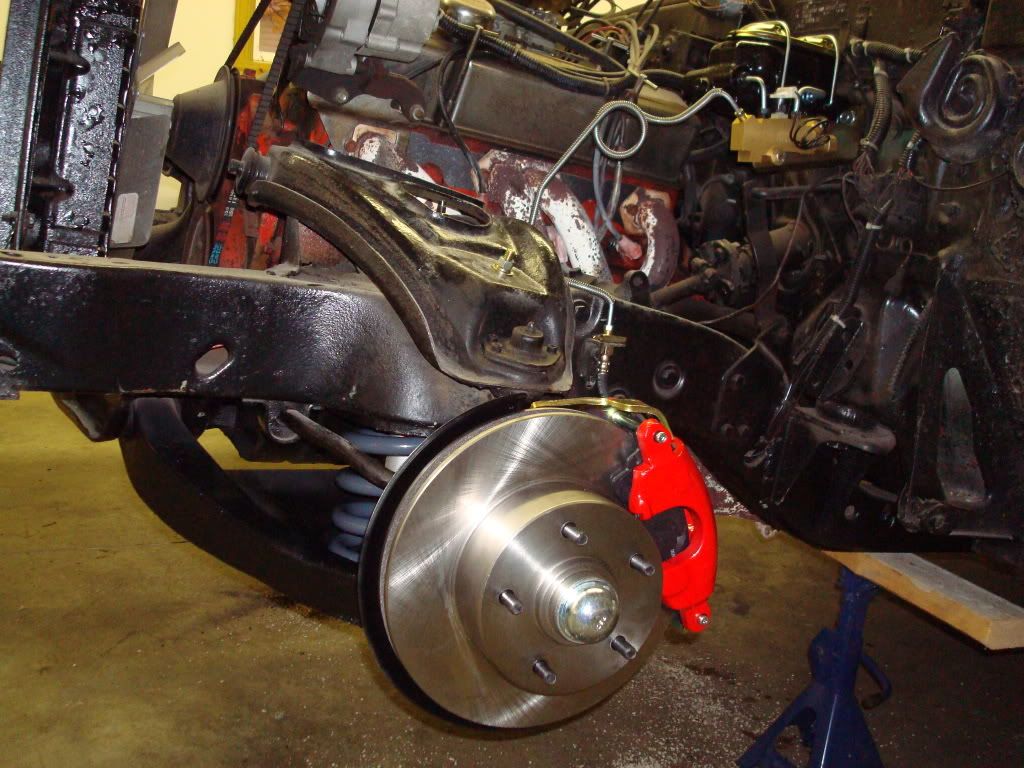 the istall went very smooth and the kit is very complete
thanks tom
Tech Team
Tim
Join Date: Oct 2009
Location: Belgium
Posts: 54
Re: Pics of front brake conversion
---
looks good!
what the size of the rotors ?
Re: Pics of front brake conversion
---
Nice. Who did you buy the kit thru and how much? I have the TVS kit and love it. I have heard the front disk conversion pushs the front tires out just a little. That looks like a manual not power kit, right?
---
67 Vert RS/SS 350 4 SP