Rake - How much do you have?
---
Currently have a 1" rake from back to front on my '67. I know this is a matter of preference, but is there a range for 'correct' rake heights, before things start to look a little ridiculous?

If you guys can post pics and list the rake height from back to front, might help those looking at spring and tire heights.

Thanks!
Gold Lifetime Member
jared
Join Date: Sep 2008
Location: Fairfax, Mo
Posts: 1,097
Re: Rake - How much do you have?
---
Here you go
Re: Rake - How much do you have?
---
Thanks JCF. What rake do you have from back to front?
Moderator
____
Join Date: Mar 1999
Location: Maryland, USA
Posts: 19,295
Senior Tech
Tom
Join Date: Jun 2001
Location: Rochester Mn
Posts: 7,728
Re: Rake - How much do you have?
---
Mine has a very slight rake to it. It has 2" lowering springs in the front and stock PSC 5 leafs in the rear that I believe are actually more like an 1 1/2" drop !
I am happy with the stance, but probably could never duplicate it without using lowering blocks and/or trimming coils !
The car currently has P235/65R15 tires all around and will get a little more rake when I get larger rear tires.
---
69 Camaro -originally a LM1 car. 327, Edelbrock E-streets, hooker, DUI performance distributors, ultradyne cam, stewart, TRW etc. Vintage Air, AGR steering, Corbeau GTSII seats, 700R4 transmission, 12-bolt w/Eaton 4.11:1
Senior Tech
Todd
Join Date: Jan 2004
Location: Medford, Oregon
Posts: 104
Re: Rake - How much do you have?
---
---
Todd
1968 Camaro
612ci Merlin tall deck, Turbo 400 w/Hughes internals, Hughes 5300 stall converter, 9"rear w/spool, 3.50 gear, Dart intake, Bullet solid roller cam. Dart Pro1 aluminum heads, Holley 1150 Dominator Carb.
Best ET 9.95 @136 mph.
Re: Rake - How much do you have?
---
MIne is about 1.0 to 1.5 inches. I have hotchkiss rear springs and 255 60 15 tire in the rear and 235 60 15 in the front with hotchkiss springs...small block.
Many different views to see what it looks like.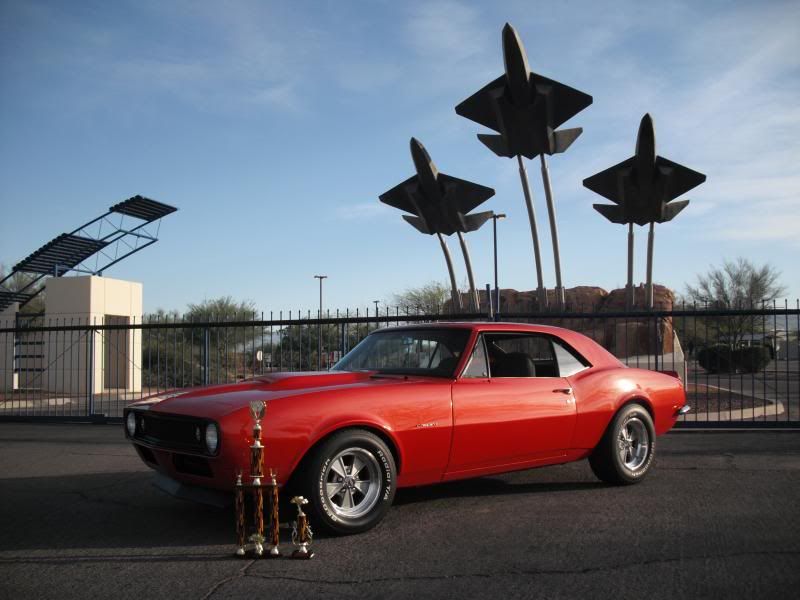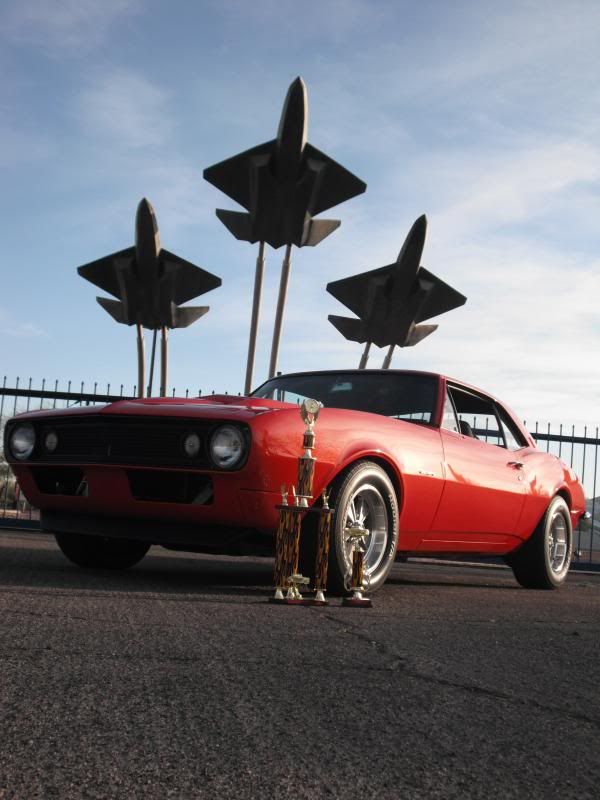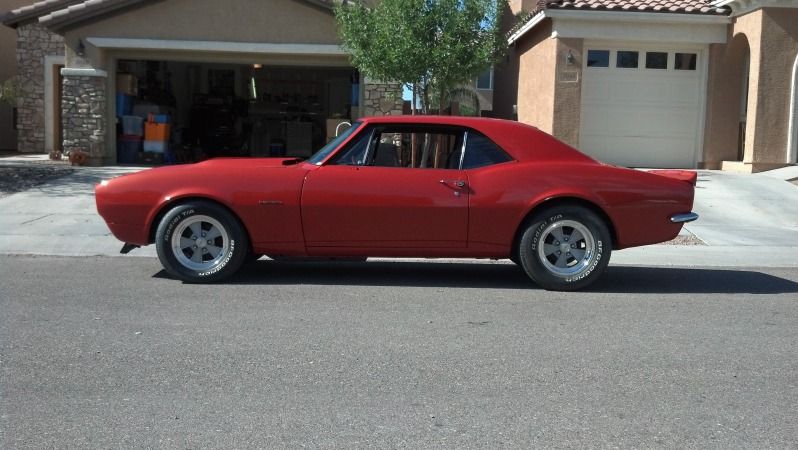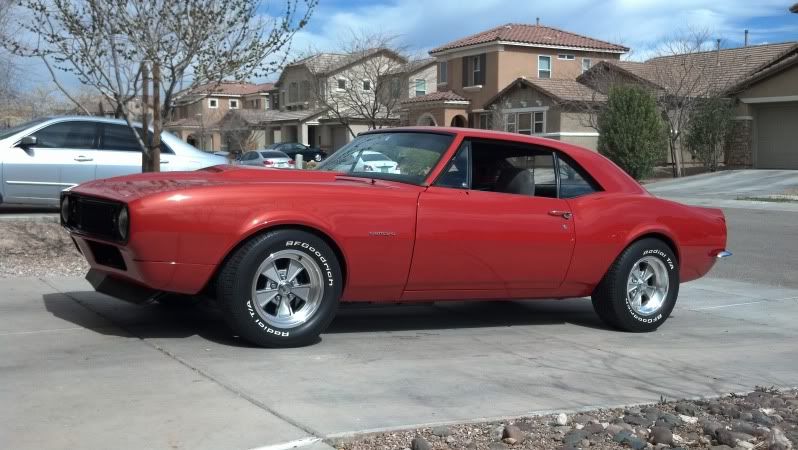 ---
"If you can leave black marks on a straight from the time you exit a corner till the time you brake for the next turn.......
Then, you have enough horsepower."
-Mark Donahue
My 67 Camaro Time Line
To view links or images in signatures your post count must be 10 or greater. You currently have 0 posts.

Senior Tech
Steve
Join Date: Jan 2002
Location: Northern VA
Posts: 208
Re: Rake - How much do you have?
---
I'm running less than 1" rake.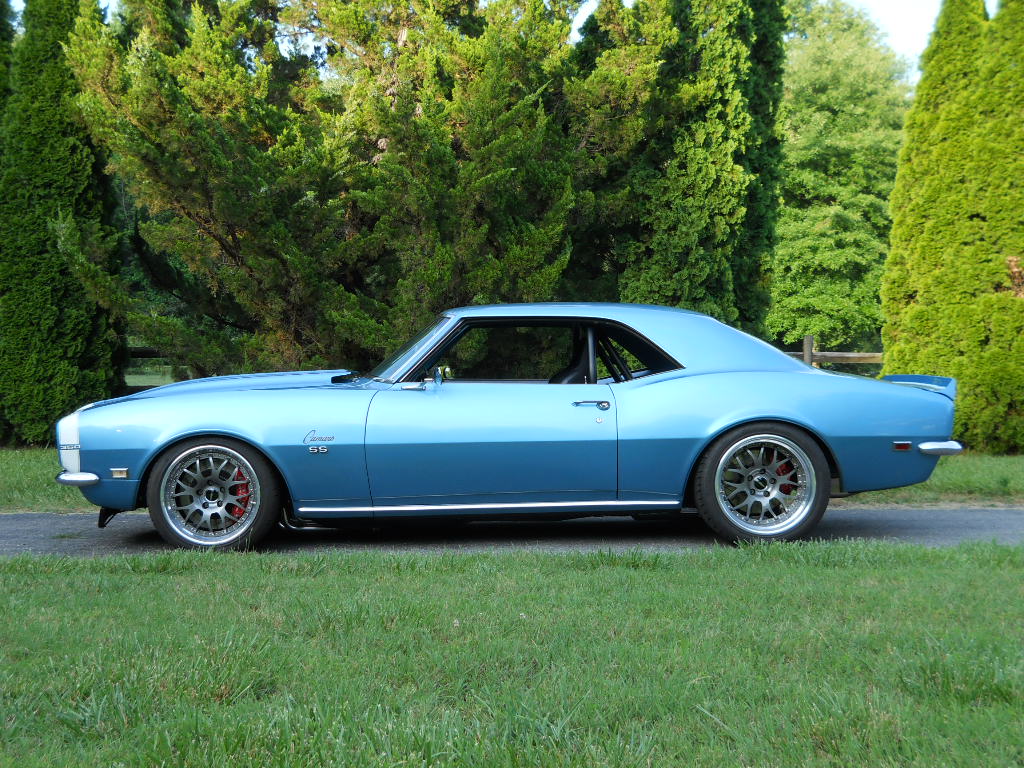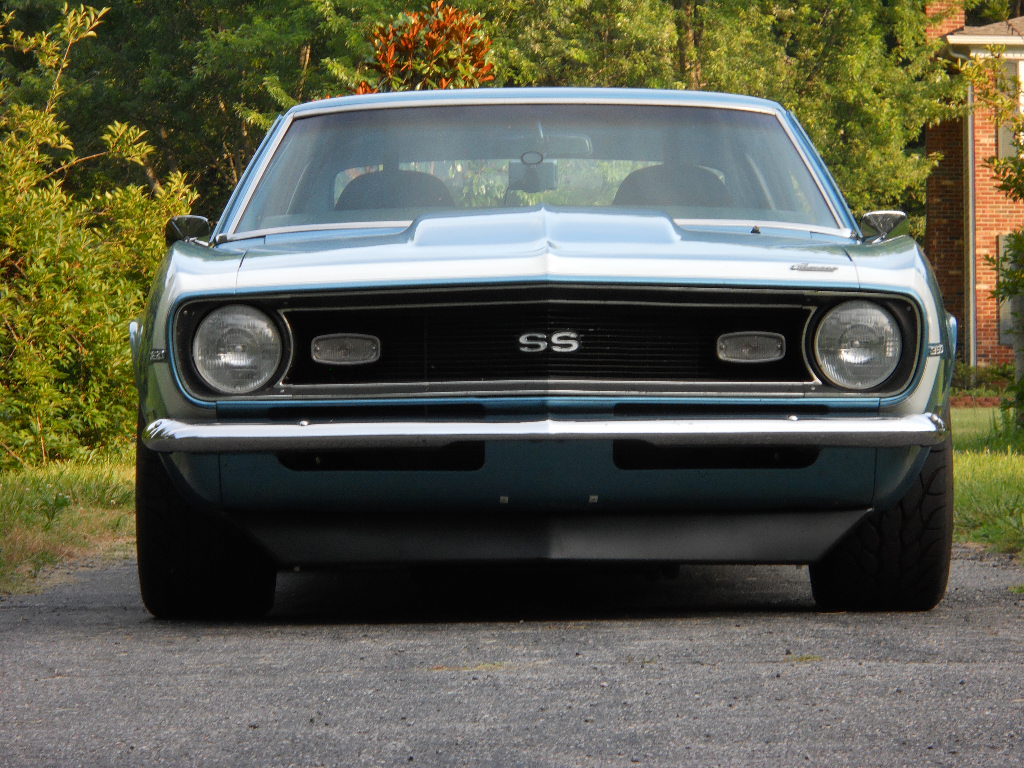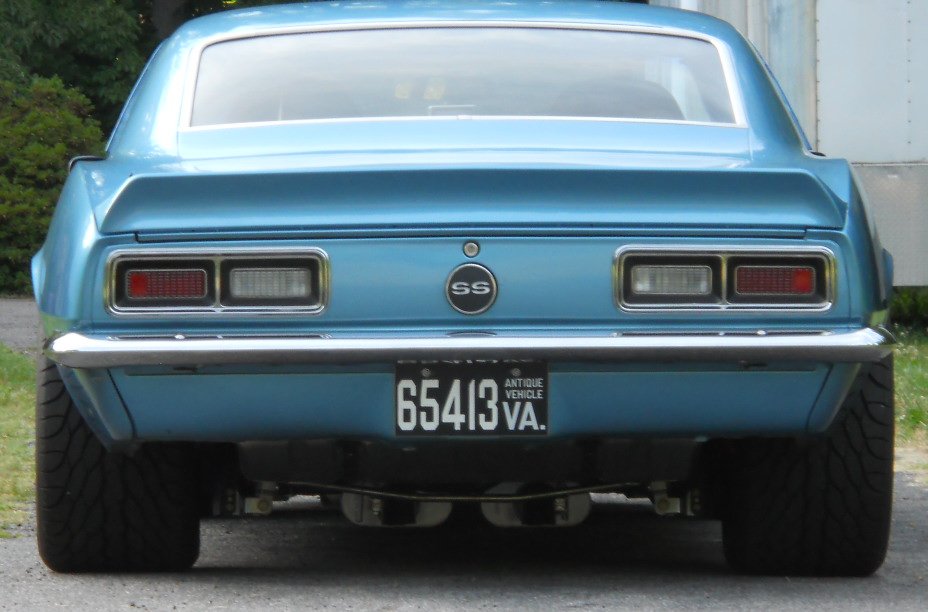 ---
Speed has never killed anyone. Suddenly becoming stationary, that's what gets you! Jeremy Clarkson