Tech Team
Andrew
Join Date: Jun 2016
Location: Round Rock, TX
Posts: 40
Shock Absorber Upgrade Options
---
I have a 1967 Camaro with factory springs and AC Delco shocks. I did upgrade the rear from mono-leaf to the 3-leaf conversion.

I am looking to upgrade the shocks to something that will control better and perform better. Online, what I have read is from folks who have swapped springs and lowered their vehicles. I am looking to simply upgrade the shocks and keep the rest factory.

I have heard that Bilstein is a good option, but they have several product models to choose from.

Anyone gone through this that can provide their experiences?
Senior Tech
Bobby
Join Date: Oct 2010
Location: Long Island, NY
Posts: 1,547
Re: Shock Absorber Upgrade Options
---
I've had Koni Classics on my 67 for some time now and very happy with them.
---
67 Camaro 350
M20 4spd console,
8.5, 30 spline Eaton posi 373
Cowl Plenum
Custom 180į Headers

To view links or images in signatures your post count must be 10 or greater. You currently have 0 posts.

black/black
no radio

Tech Team
Rick
Join Date: Feb 2018
Location: Palm Desert CA
Posts: 70
Re: Shock Absorber Upgrade Options
---
I like Viking Performance double adjustable shocks. I put them on my 55 chevy and was impressed with the adjustability and ride. When I get around to replacing the shocks on my 69 camaro I will be installing them again. Most adjustable shocks are pricey but I would not hesitate putting the Vikings on my car again. The web site seems to be under construction but you can get to their catalog with a couple of clicks. I had a shock bar installed in the 55 so I measured the distance between the lower shock mount and the shock bar. I emailed Viking to confirm the right part number and ordered direct from them. They were fast with the replies and answered all my questions. Great customer service.
Here's an ebay listing for Viking shocks.
https://www.ebay.com/sch/i.html?_fro...ce+1969+camaro
Rick
Senior Tech
Dave
Join Date: Dec 2005
Location: Tampa, Florida
Posts: 4,727
Re: Shock Absorber Upgrade Options
---
You could improve torque control by bolting on full length slapper bars that will have a staggered shock mount on the spring plate. You can make your own if you can weld (worth learning how to do it properly at your local high school at night) that are better than the generic balogna slicers that are sold from China under a dozen different brand names.
These are not the ones I used to use which are still used by Lakewood on their competition traction bars, but these can be made to work.
https://www.speedwaymotors.com/Searc...ing%20Brackets
Or just buy the Lakewood bar that no longer offers braking torque control, only engine torque control for acceleration.
https://www.speedwaymotors.com/Lakew...ip,287660.html
The design I used was invented by Bill "Grumpy" Jenkins and looked like this: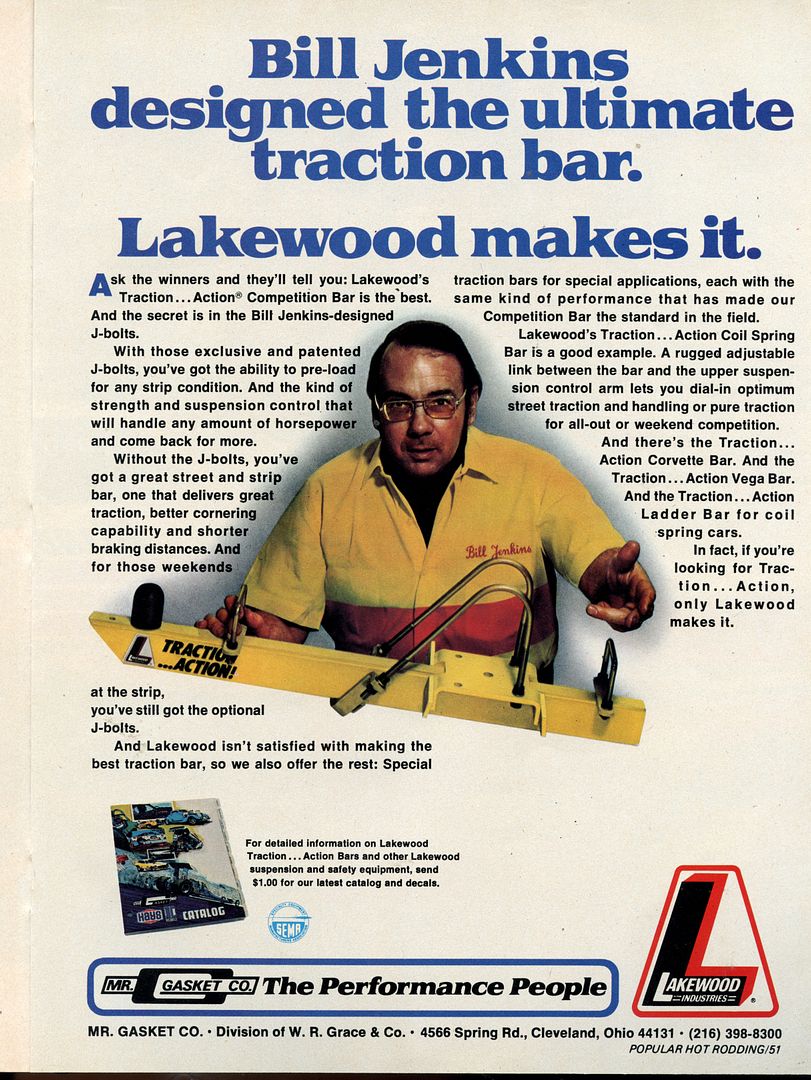 with the purchase of this J-bolt kit that Lakewood (Competition Engineering now) used to sell.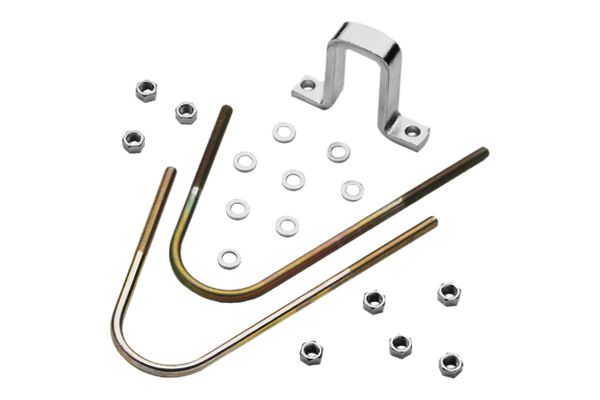 Big Dave
Apprentice
Steve
Join Date: Jan 2015
Location: Reno, Nevada
Posts: 10
Re: Shock Absorber Upgrade Options
---
I have stock control arms and leafs. I installed the Qa1 single adjustable front and rear. Decent price and love being able to adjust for cruising, more people in the car, or aggressive driving. You do have to open up the hole in the lower control arm to get the shocks in.
---
68 SS, MJ 467, 200-4r, 3.73 12 bolt
Gold Lifetime Member
Mike
Join Date: Sep 2015
Location: New England/Western Mass
Posts: 705
Re: Shock Absorber Upgrade Options
---
Does your '67 still have the original torque arm? A lot of people go with the "soft springs = stiff shocks" or "stiff springs = soft shocks" rule of thumb. Bilstein makes great shocks, so does Koni. I don't know if Strange makes a Camaro compatible shock, but I loved the Strange adjustables I had in my SVT Lightning.
---
'69 LeMans Blue Coupe, White Interior, 030" over 454, Super T10 4-Speed, Holley 4150, Pertronix Ignition
CompCams XS274S, 781 Oval Port Heads, PYPES Full 3" SS Exhaust, Hooker Comp Headers, Wilwood Calipers/MC
JGC Steering Box, Helix Uppers/Lowers, ProForged BJs, SpeedHut Gauges, MOMO Steering Wheel, Budnik 17" Wheels
Moderator
____
Join Date: Mar 1999
Location: Maryland, USA
Posts: 19,570
Re: Shock Absorber Upgrade Options
---
Another vote for adjustable shocks...cheaper in the long run Vs keep replacing until you are too tired or do get a happy set.

I have Rancho 5-ways on the rear (ones that CalTracs recommended) and I love one setting for the strip, and one for the street.
---
68 Camaro~LSx ~all motor
1.54 60'--6.95
@ 98.45 660'--
10.96 @ 121.53
Team Member
Don
Join Date: Jun 2006
Location: Mountain Springs, Texas
Posts: 3,881
Re: Shock Absorber Upgrade Options
---
Iíve got a set of those J bolt traction bars in my scrap pile if anyone wants them. Pretty sure all the parts are there.

Don
---
1969 Camaro LSA 6L90E AME subframe and IRS
1969 Camaro vert LS3 4L65E Ridetech level 2 - sold
1959 El Camino project
1969 Mustang Sportsroof project
To view links or images in signatures your post count must be 10 or greater. You currently have 0 posts.

1956 Cameo project - C5 drivetrain
1957 Buick Caballero project
Re: Shock Absorber Upgrade Options
---
Newer cars use stiffer spring rates (more support) along with more rebound valving in the shocks to control the spring in rebound- extension. A rebound adjustable shock is going to give you more options to tune the ride. I like the Ride Tech shocks.
---
Check my web page for First Gen Camaro suspension info:
To view links or images in signatures your post count must be 10 or greater. You currently have 0 posts.

67 RS 327 original owner. 1965 Lola T-70