Tech Team
Ed
Join Date: Sep 2004
Location: St. Louis, Missouri
Posts: 86
Corvette Rallys on Camaro
---
Will 15 x 8 Corvette rally wheels fit on 69 Camaro? Maybe just on rear? Thanks
Re: Corvette Rallys on Camaro
---
Yes, that is what's on the rear of mine with a 255/60/15 tire.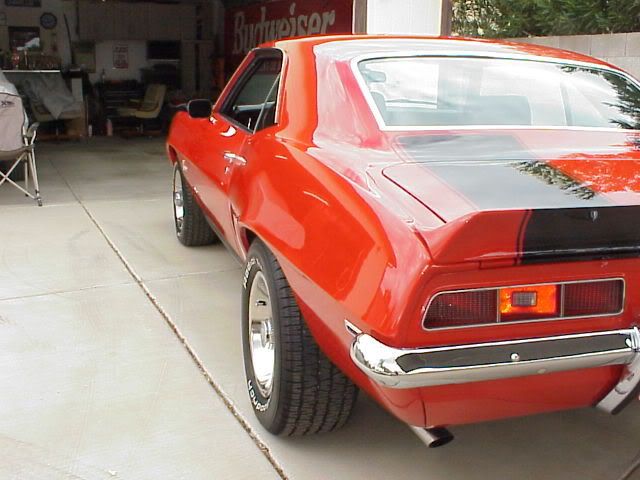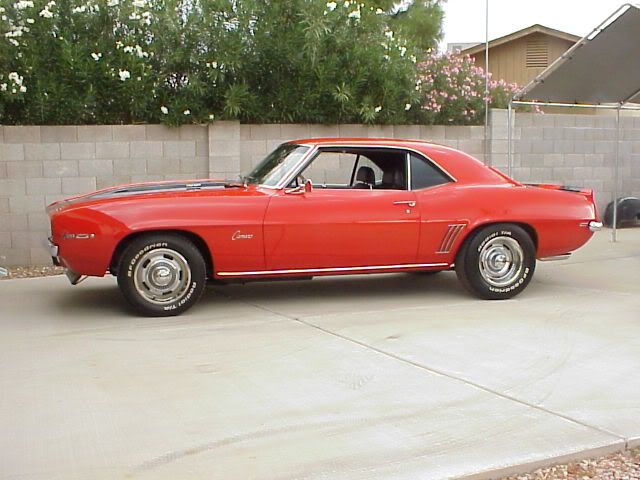 ---
Dennis
69 Z/28. 302DZ, Autogear M22, Red w/black stripes.
69 Camaro, ZZ4, 700R4, 8.5 3:42 posi, X11
70 Nova SS 396, 4sp, 3:55 12 bolt
Senior Tech
T
Join Date: Mar 2000
Location: Ann Arbor, MI
Posts: 663
Re: Corvette Rallys on Camaro
---
I had them on mine and had to trim the inner lip of the rear wheel-well to keep things from touching. I also had the front end pretty high with tall springs (maybe just "stock height?") to keep the front end happy. FWIW, I was running 235-60R15 tyres.

They'll definitely fit, but whether or not things are "real close" on clearance will depend on your suspension; mostly, ride height I think.
Senior Tech
Join Date: Jul 2005
Location: South Florida
Posts: 967
Re: Corvette Rallys on Camaro
---
I'm running 15x8 corvette rallies all around it looks great. No issues in the back. Front rubs a bit on some big dips. I had to remove about 2 bolts in the wheels well in the front. The big 255/60/15's in the back is pretty menacing.
Re: Corvette Rallys on Camaro
---
I even cut mine in half and added 1inch. still looks good...
---
AE2(AW) Harley Moody, USNavy
"Master-at-Arms" for the CDWJB!!
November 26th, 2008 was my last day to serve my country as a member of the World's Greatest Navy.
Thanks Chief.
To view links or images in signatures your post count must be 10 or greater. You currently have 0 posts.