Deal on M/T drag wheels?? Pics.
---
At least I hope it was a good deal.
As I remember, when the Mickey T drag wheels first came out (about 3 years ago) they were near $400 ea.
A few weeks ago I was searching around for some light weight, high quality, forged wheels and noticed the M/T's had come down about $100 in the Summit cat.
After a little more searching I found this
http://www.larryhodgeracing.com/shop...acturers_id=10
I got the 15x10" and 15x3.5" as a package $799. total inc shipping.
My Centerlines are heavy and only 3.5" backspacing on the rear, they stick out to far
. see launch pics
Anyway they came today
I checked the run-out on all 4. Fronts were dead nuts round, rears had less than .015
Fronts weight 8 lbs, rears 12.8 lbs. My front 15x4" Centerlines with a 165x15 weight 34lbs. So if I use about a 11 lb drag tire plus the Mickey 8 lb wheel =19lb ea , thats a 30 lb weight reduction in just the front
.
Here's some pics.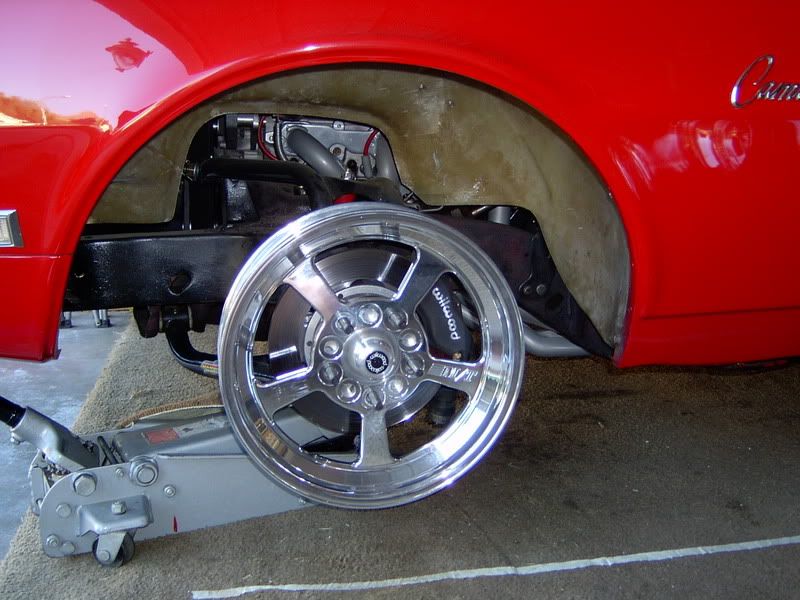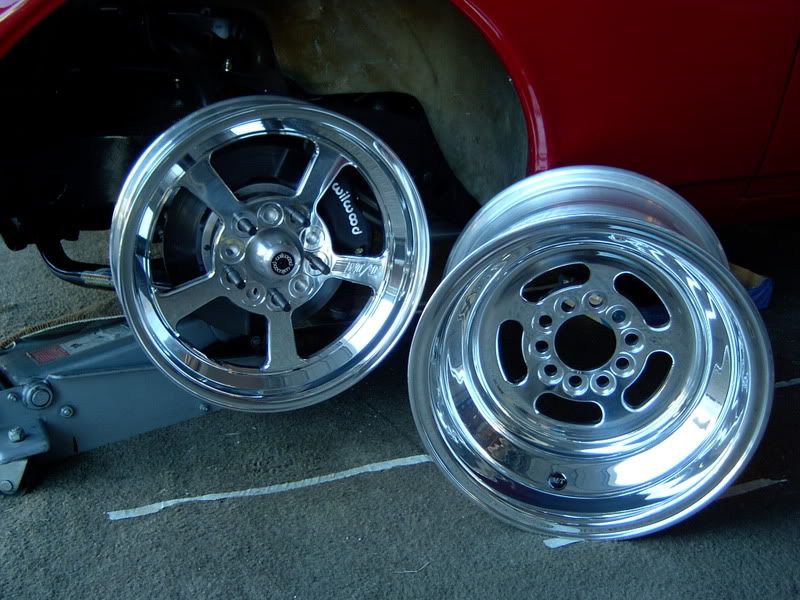 Old wheels, stick out to far and are heavy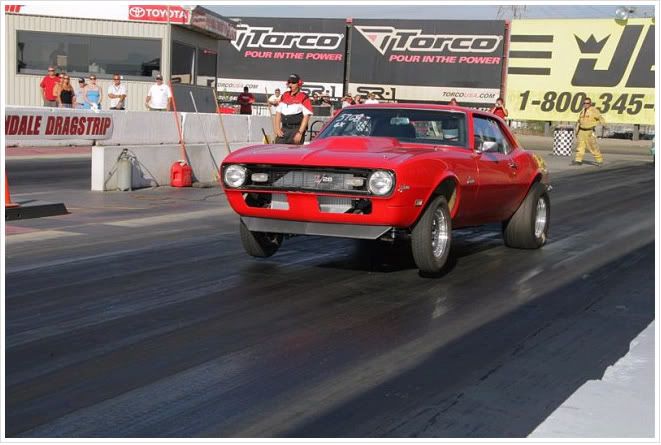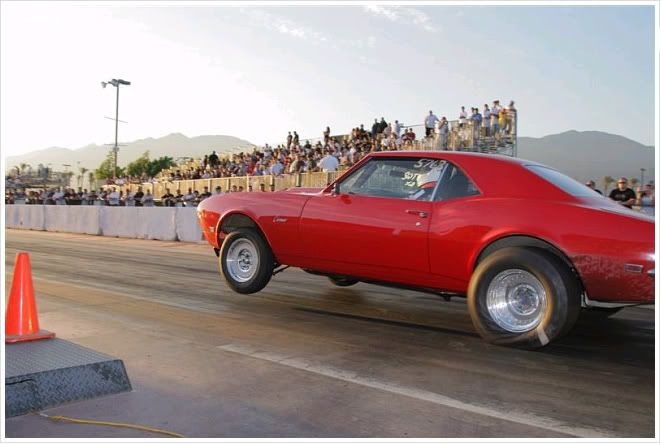 ---Bill.
---
1968, Procharged 380 cu in, EFI, GF5R 5 speed, 7" two disc clutch
Best ET 8.65 @ 160
1.28 60' vid
To view links or images in signatures your post count must be 10 or greater. You currently have 0 posts.