Senior Tech
Join Date: Jul 2009
Location: Corona, CA
Posts: 104
Some custom fiished VWW's *photos*
---
We've had a few customer lately ask us to do some custom finishes on their Vintage Wheel Works wheels. I thought you guys would like to see some photos.
The first is a V45 set of 17s, that are 17x8s and 17x9.5s with a 255/50/17 front tire and a 275/50/17 rear tire on a 67 ElCamino. He is a member over at TEAM CHEVELLE. We spec'd the wheels and had VWW build them in their standard finish.
After receiving the wheels (in a very short build time, thank you Eli), we powder coated the centers Gun Metal Grey. We left the wheel lip polished.
Check them out!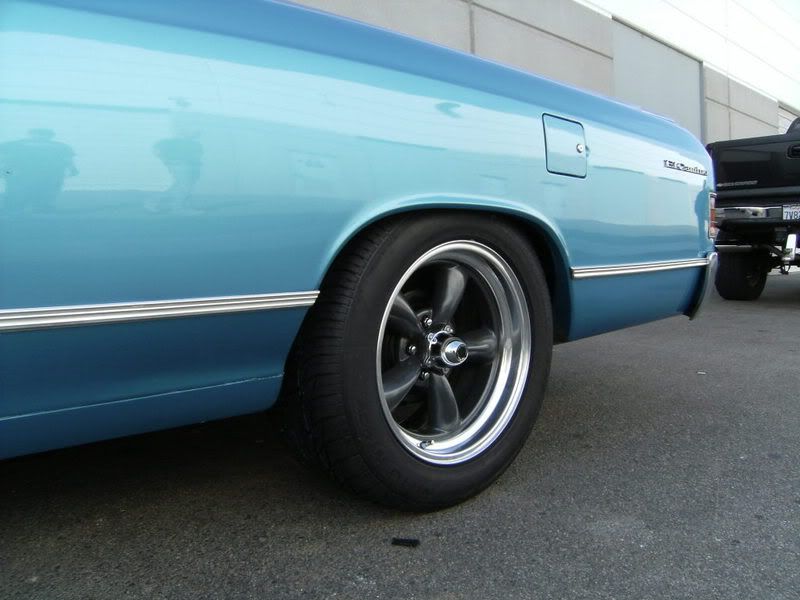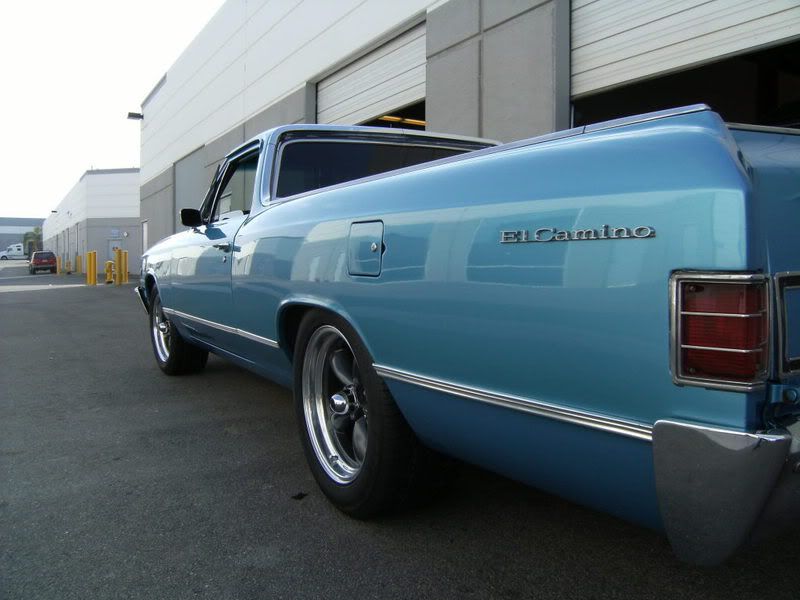 The second wheel set is a set of 17" V40s that we did for a Pro-T member awhile ago. He called us only a few weeks ago and asked if he could have us brush the lips, and his own custom caps he had machined, and clear powder coat the whole wheel. Sure can!
I personally brushed all four wheels and caps, and then powder coated them clear from front to back. Here are some photos of how they turned out: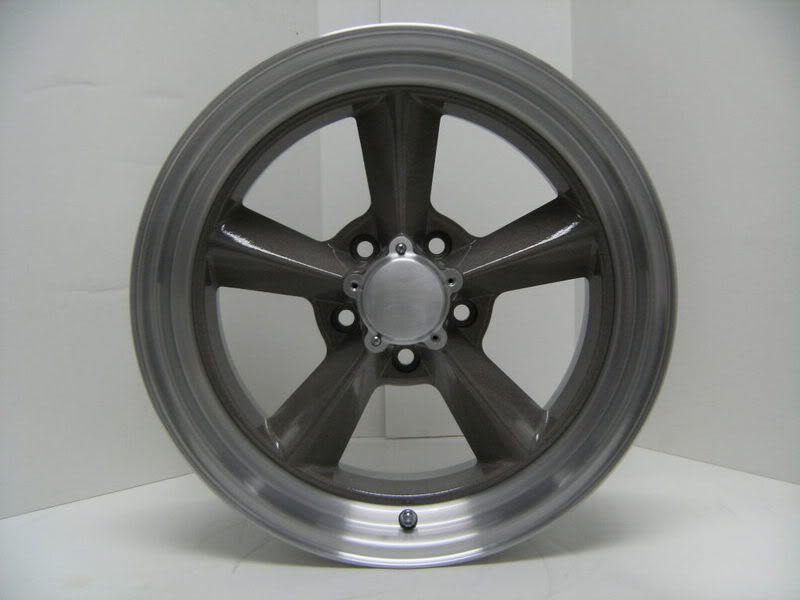 Re: Some custom fiished VWW's *photos*
---
very nice, looks great, thanks for sharing!!..
Re: Some custom fiished VWW's *photos*
---
on my 1967 chevelle im running 235/45/17 on the front and 255/50/17 on the rears, (8's on the front and 9's on the rear).what offset does he have??
Tech Team
Mitchell
Join Date: Jul 2009
Location: Chattanooga,TN
Posts: 70
Re: Some custom fiished VWW's *photos*
---
Good work Jon--those look really nice!!