Tech Team
Join Date: Oct 2006
Posts: 33
Weld Racing S71 RTS Wheels
---
Hello,
I am new to the forum and have been considering purchasing a set of the Weld Racing black S71 RTS 15" wheels for my black 68' RS. Since all the chrome trim has been removed around the wheelwells and along the rocker panels, I thought it would be a good combination with my blackwall BFG T/A's. The car has been lowered in the front with Hotchkiss cut down springs and sets stock height in the rear and I am trying to move to a more monochrome look. Does anyone already have this combination and a few photos they could share?
Senior Tech
Jeremiah
Join Date: Jul 2006
Location: Oklahoma
Posts: 1,111
Re: Weld Racing S71 RTS Wheels
---
I would think that would look great!
---
69 Z/28, red/white stripe, black houndstoot with docs.
Gold Lifetime Member
Scott
Join Date: Jan 2001
Location: Lake Stevens
Posts: 224
Re: Weld Racing S71 RTS Wheels
---
looking to get a set for the 67, I have not seen them on a 67 as of yet
---
1967 SS (496) BBC FiTech EFI
1972 454 Fitech EFI (Baldwin motion clone)
1978 Trans am Gold SE W72 (461)
Re: Weld Racing S71 RTS Wheels
---
WOW I really like those. This what I have, not the same but more of similar look than others you might find.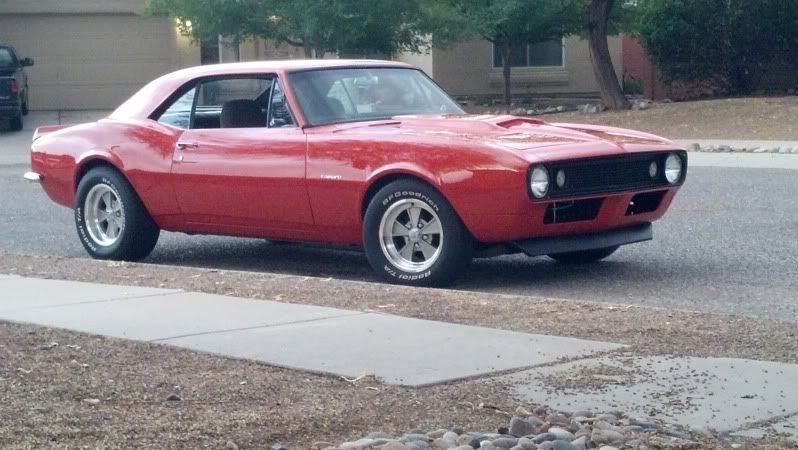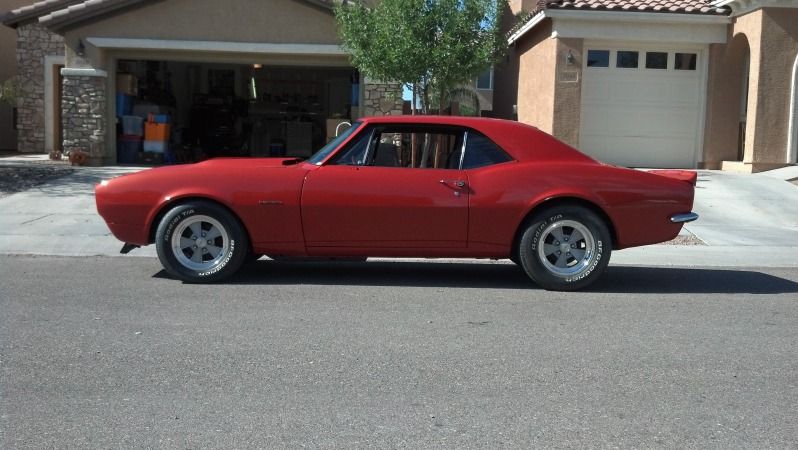 ---
"If you can leave black marks on a straight from the time you exit a corner till the time you brake for the next turn.......
Then, you have enough horsepower."
-Mark Donahue
My 67 Camaro Time Line
To view links or images in signatures your post count must be 10 or greater. You currently have 0 posts.