James
Join Date: Jul 2007
Location: Oakland, Ca.
Posts: 28
Backspace on 17's
---
Decided I want 17's and 50 series tires.
What the widest tires I can go and what backspace?
My car sits 2 inches lower than stock.
---
James
68 Camaro Convertible
M-21 Stroked 381 w/ AFR Alum Heads
12 Bolt 4:11s
Gold Lifetime Member
Join Date: Aug 2009
Location: California
Posts: 75
Re: Backspace on 17's
---
we have 17x7 3.75 BS w/ 225/45 front

17x8 4.5 BS w/ 255/50

on our 68 with eibach springs in front and hotchkis leafs in back
Rick
Join Date: Jul 2010
Location: Sacramento, CA
Posts: 18
Re: Backspace on 17's
---
check the wheel size thread, 69's can run wider than 67 or 68.
I'm running 245-45 17 in front and 275-40 17 in rear.

most agree 4.75" backspacing with an 8 inch rim in front. I used 5" backspacing because I couldn't get my rim in 4.75. It was only available in 4.5 or 5. I have room for a 1/4 spacer but have not installed one yet. It rubs the frame rails at full lock on the inside but is fine at the fender.

rears are 5.5" backspacing on a 9.5 rim. You should be able to run a 255 with plenty of room. My 275 wide required fender lip rolling, but I wanted the widest I could get without mini-tubbing.

Suspension is lowered front and back with Hotchkis lowering springs.
Re: Backspace on 17's
---
I'm running
17" American Racing Torq Thrust II
Front: 17x8 (4.75" backspacing)
Back: 17x9.5 (5.5" backspacing)
BFG g-force KDW 235/45WR17 Front and 275/40WR17 Rear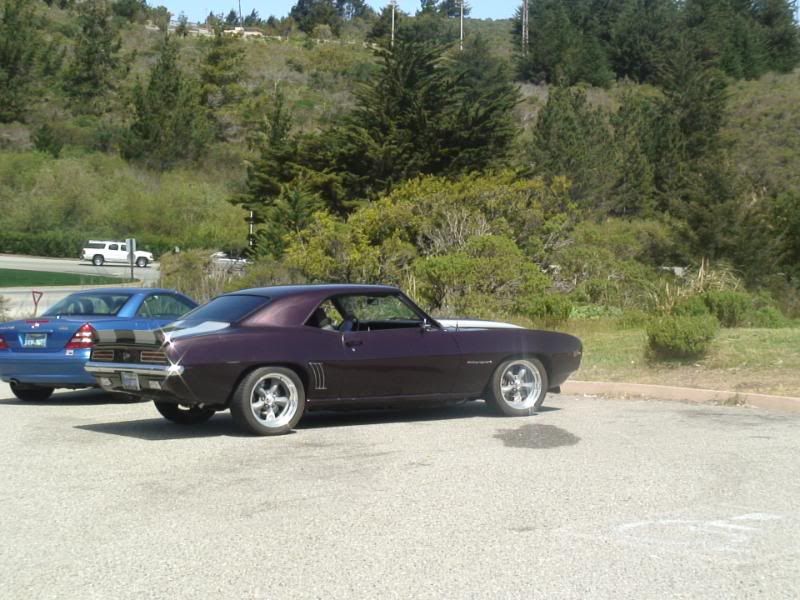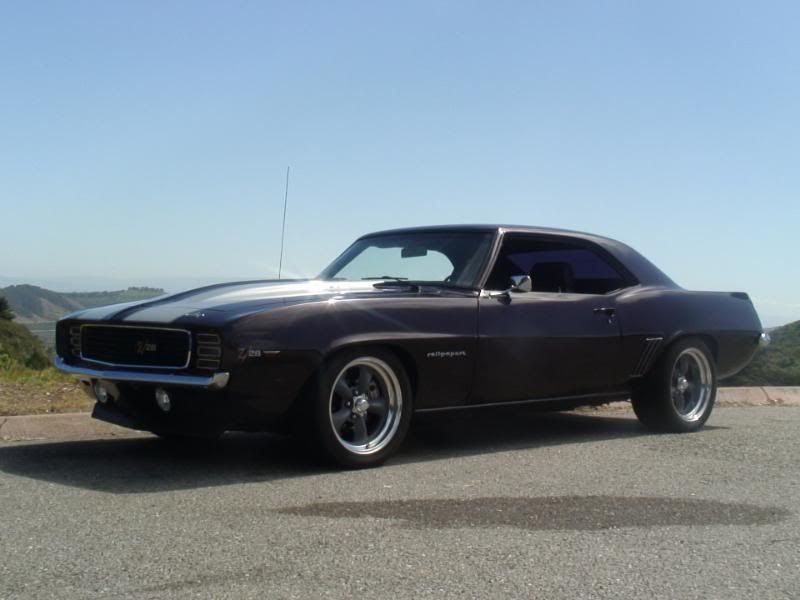 ---
" Burn rubber not your Soul "
Camaro,Camaro,Camaro,Camaro
Retired
Dennis
Join Date: Apr 1999
Location: Fortuna, CA
Posts: 26,461
Re: Backspace on 17's
---
Hey James, the 50 series tires will limit you in some brands and widths but as an example a 235/50 17 is about 1" taller and has about 1/2" wider section width than a 235/45 17 tire. It's a lot more common to run 40 or 45 series tires on 17" wheels... You might want to go back to the top of this forum and read the thread showing what guys are running as others have suggested...
---
...Dennis
To view links or images in signatures your post count must be 10 or greater. You currently have 0 posts.
"Don't take life so serious, you won't get out alive..."