Shawn
Join Date: Aug 2012
Location: Anna, Texas
Posts: 15
67 Tires-What to go with
---
Well I've got to the point on my 67 that I think I need to spend money elsewhere on the car before I empty the bank account on some 17's, so I've decided to go with 15X7 rallys. Can't decide what tire I want to go with though. I have a two inch drop front and rear, and want this thing to look as mean as possible, so I'm up for suggestion on tires and throw some pics in if ya want if you're running rallys and have a similar settup as mine. Thanks guys
Re: 67 Tires-What to go with
---
15x8 rear 255 60 15 Hotchkiss 1 1/2 drop leaf springs.
15 x7 front 235 60 15 Hotchkiss 2 inch drop springs.
Pics are of car not settled, has not been driven. I don't have any current pictures but it has settled a little and is a little lower.
I was going to go 17 inch wheels and decided that 15 were what I wanted for the look I was after.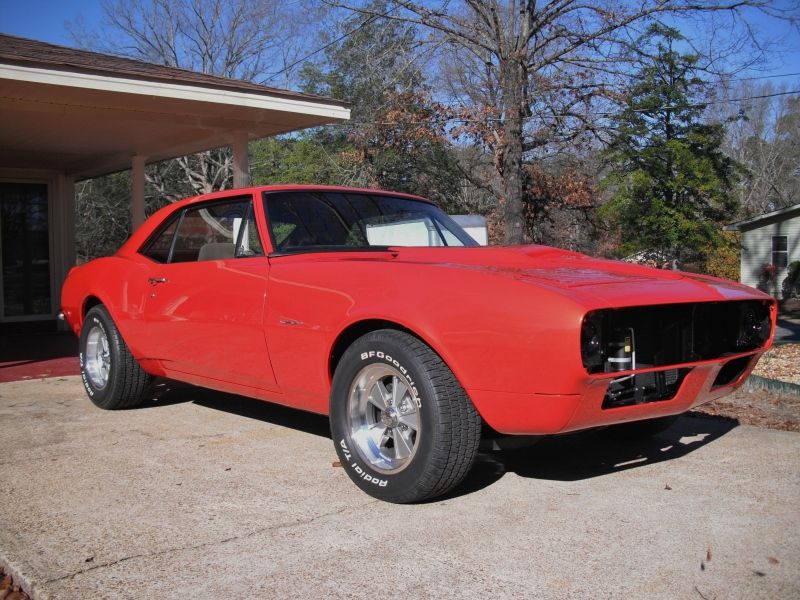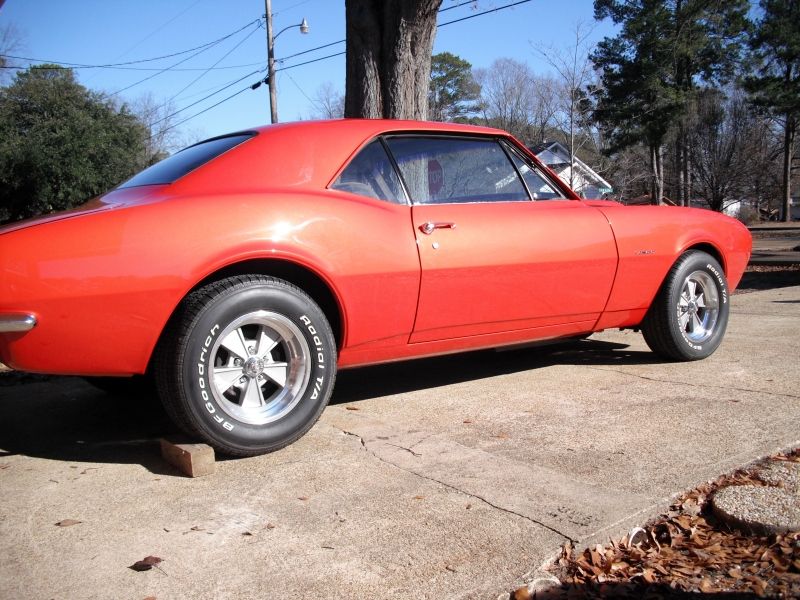 ---
"If you can leave black marks on a straight from the time you exit a corner till the time you brake for the next turn.......
Then, you have enough horsepower."
-Mark Donahue
My 67 Camaro Time Line
To view links or images in signatures your post count must be 10 or greater. You currently have 0 posts.