Gold Lifetime Member
Keith
Join Date: Mar 2013
Location: Savannah, Georgia
Posts: 578
Tires rubbing
---
I have a 1967 Camaro which currently has 15x8 275R60 on the back and 15x7 225R60 on the front. The rims are the rally rim style which I really like.

When I hit a bump, I can hear the front tires scrape the bolts that hold the crome trim.

I did add multi-leafs in the rear, new shocks all the way around. I don't really want to go to a smaller tire.

What are viable options?
Senior Tech
Jerry McDaniel
Join Date: Dec 2012
Location: Houston
Posts: 109
Re: Tires rubbing
---
I had some rubbing in the front with 235's so I went to 215's and I still have some rubbing when I hit a dip. My problem I think is the offset. I have 15x7 rally wheels with 4in offset all the way around. I have replaced all the suspension parts but I am not happy with the shocks (Monroe) and the current springs ( summit), so I have ordered new Eaton front springs and new single leaf rear for standard height. I am thinking of going to KYB shocks all the way around. The summit springs seem really taught and not forgiving unless you hit a dip then they seem to really give and bounce back. I think the spring rate is wrong, plus the shop that did the work cut a coil as they originally sat to high and never settled or lowered. Once I replace again, I may look for rally's in the front with a different offset. What multi leafs did you use?
Senior Tech
Gary
Join Date: Mar 2009
Location: Auburn, CA
Posts: 439
Re: Tires rubbing
---
I know you mentioned that the tires were rubbing on the screws holding down the chrome trim but how about the bolts holding the fender to wheel well? Go to your local Ace Hardware and pick up some allen head Button Head bolts and that will gain you a little more clearance.
---
Gary
Re: Tires rubbing
---
Running cragar eliminators (Old GT) 15x7 4.125 back space and 235 60 15 hotchkiss front springs. Rears are 15x8 4.5 inch back space 255 60 15 hotchkiss rear spings. I run button head bolts on the bottom of rear of the front fenders......I never rub even hitting my driveway fast at an angle. Monroe sensa-trak shocks on all four corners.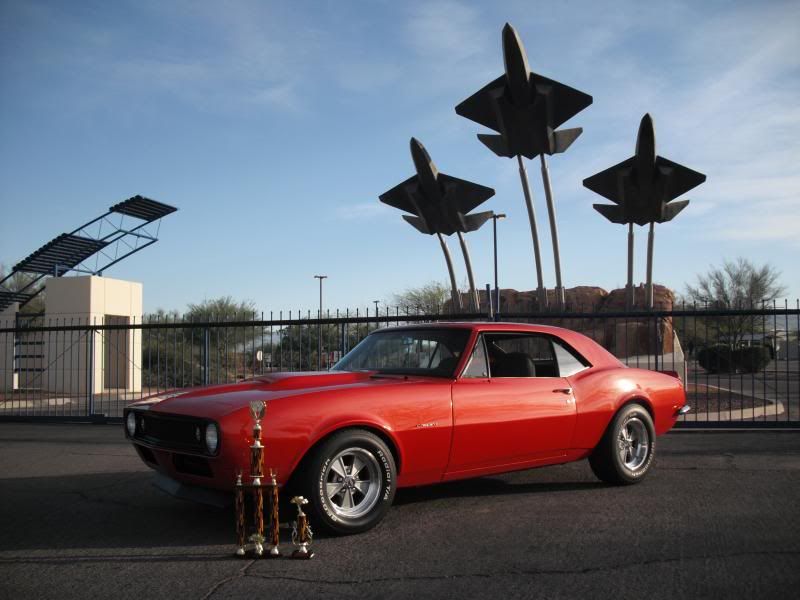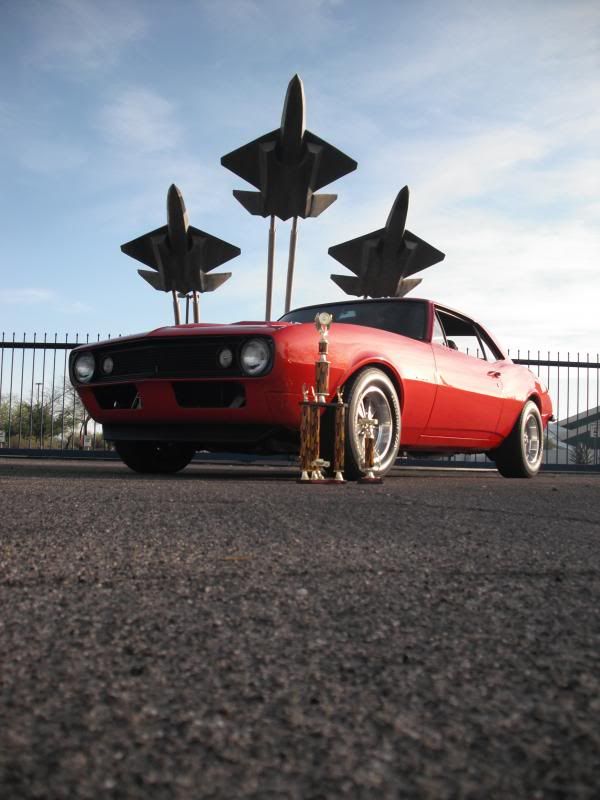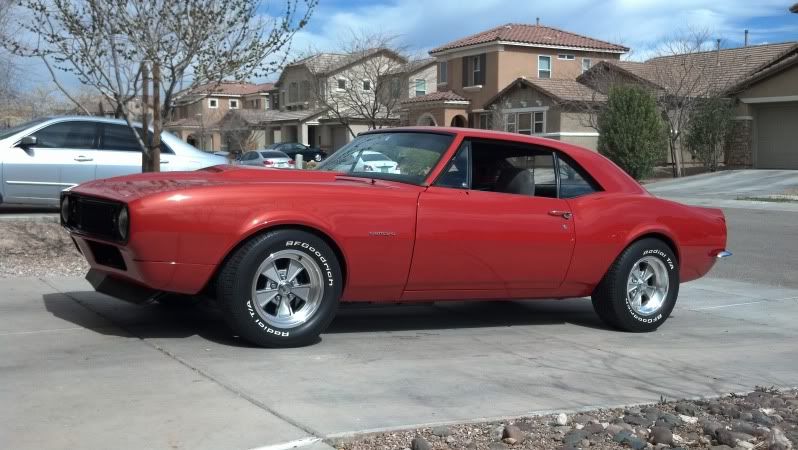 ---
"If you can leave black marks on a straight from the time you exit a corner till the time you brake for the next turn.......
Then, you have enough horsepower."
-Mark Donahue
My 67 Camaro Time Line
To view links or images in signatures your post count must be 10 or greater. You currently have 0 posts.

Gold Lifetime Member
Keith
Join Date: Mar 2013
Location: Savannah, Georgia
Posts: 578
Re: Tires rubbing
---
Thats what I was looking for. The offset on the rims is where I went wrong. Thanks so much.