Senior Tech
Tony
Join Date: Dec 2000
Location: Willow Park, Texas
Posts: 1,030
Pics of my 67 with 15x5 Ralleys
---
Here are a few pic's of my 67 with 15x5 Ralleys on the front with 165/80/15's and 15x8 Ralleys on the rear with 255/65/15's.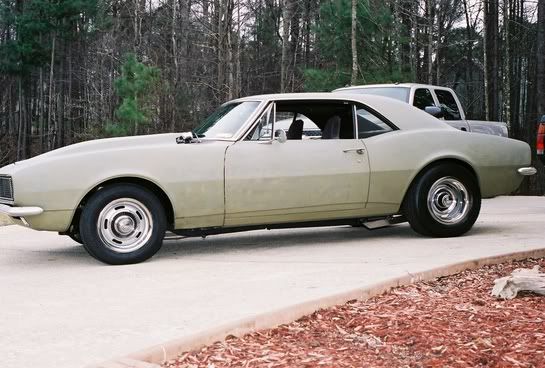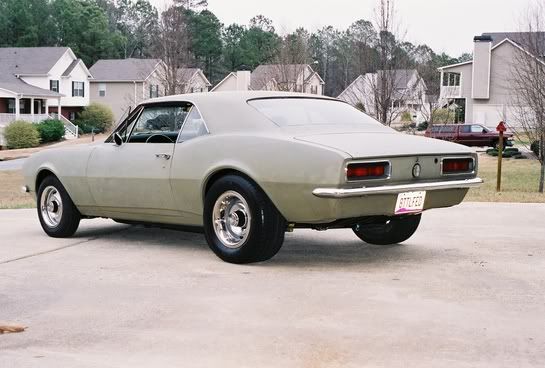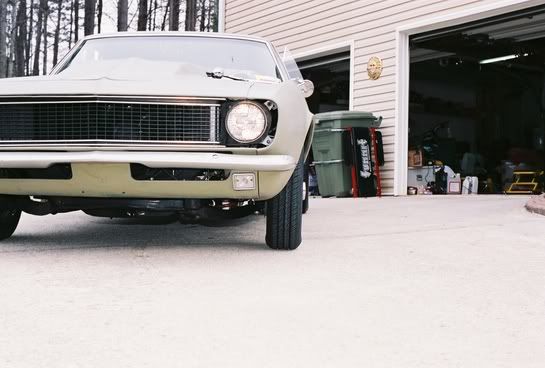 I have more pics posted at
http://photobucket.com/albums/v108/idoxlr8/
The read only password to view this album is: camaro
---
Tony:
67 RS Clone, 388 SBC/Keisler TKO 600/12 bolt, 3.90 gear w/posi and a 250 shot of N2O for fun. See my progress at: password is camaro


To view links or images in signatures your post count must be 10 or greater. You currently have 0 posts.

Re: Pics of my 67 with 15x5 Ralleys
---
Man that is SHARP!!!! that's a cool look on that car the pizza cutter's up front with the rallie's is timeless !!!!!!
I hope this big wheel thing going on right now fade's into wind with the pro streeter's and the tazmanian tiger's ,
90% of the post's right now in wheel's and tire's are

will 24'' wheel's fit my camaro ??
uhh no they won't (LOL)
---
1967 RS 327
Tech Team
Join Date: Aug 2005
Posts: 58
Re: Pics of my 67 with 15x5 Ralleys
---
thats an awesome combo of tires...looks like the set up I had on my 67 rs when I purchased -- it had traction bars..h70-15 on the rear and e70-14's front---a time warp compared to the p-metrics they are making now....it ought to go straight down the strip....good luck