Senior Tech
Join Date: Feb 2005
Location: PALM SPRINGS CALIFORNIA
Posts: 573
Headers for 69 Big Block?
---
What are the best headers for fit on a 69 Big Block with factory a/c? It is pretty tight by the a/c box as well as by the steering gear. Hooker Comps? Anybody with any experience in this out there?
Senior Tech
Wes
Join Date: Dec 2003
Location: Leander, TX
Posts: 2,762
Re: Headers for 69 Big Block?
---
Big Tom,..I have coated Super Comps 2 inchers on my BB 69. I don't have A/C or PS, but everything fits fine. I had to re-route my fuel line (tank to pump) on top of the sub-frame instead of the side,..no big deal. And if you're using aftermarket head bolts, you may have a small clearance issue with the 4 bolts on each side, just below the header flanges. I simply replaced these eight with standard bolts that have a less elevated head. I have a 4-speed car and the clutch and linkage clear fine.

Overall, very pleased. Just remember, BB headers in a Camaro will always require a little creative adapting. I don't know of any BB headers that bolt and go.

Lastly, make sure you're using BB motor frame mounts for your engine,..the ones that offset the engine an inch toward the passenger's side.

Good luck!
Senior Tech
Chuck
Join Date: Dec 2000
Location: Renton(Seattle)WA, USA
Posts: 1,004
Re: Headers for 69 Big Block?
---
My 69 "COPO" (Recreation) has Hooker Comp Headers. I can not address A/C issues.
We had to grind one side of ONE P/S box cover BOLT for fitment. I bought these coated headers through a EBAY seller in Dallas. Drove car in 2005 Power Tour, etc so far with no problem..............other than starter gets hot and wont restart immediately after shutdown.
Chuck S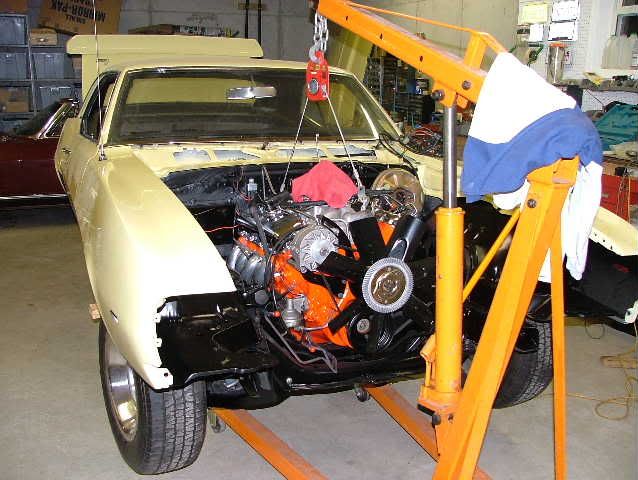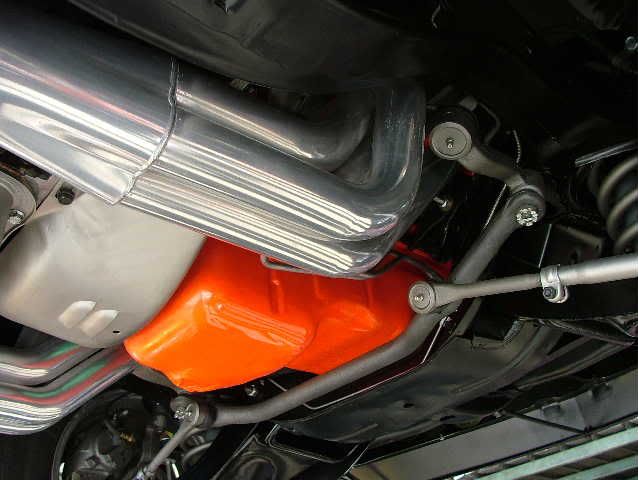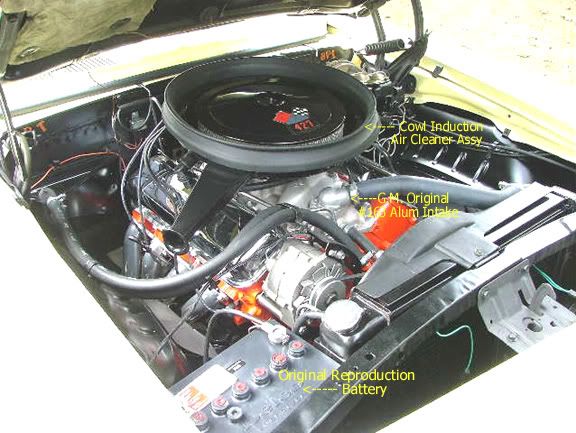 Re: Headers for 69 Big Block?
---
do you have the small gear reduction starter?