Tech Team
Matt
Join Date: Jul 2005
Location: San Diego, CA
Posts: 59
Where do I find this spring?
---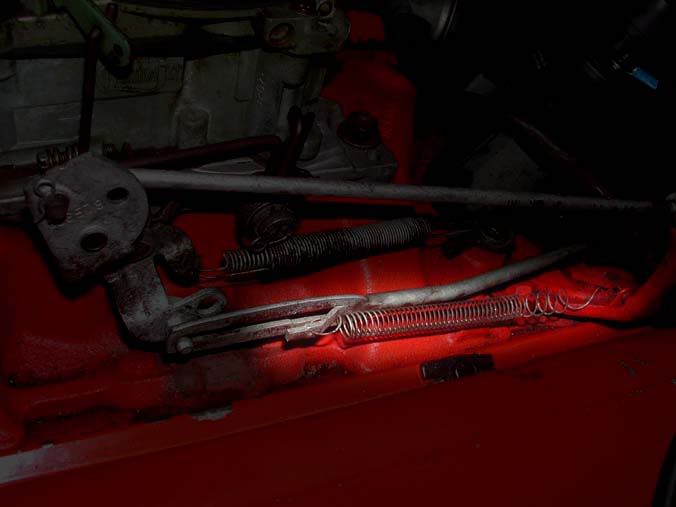 Anyone know the correct name of this spring and where to find it (PG Trany and 327 with Rochester 4 bbl carb)? Mine is in need of replacement.
One end connects to the PG Kickdown linkage rod and the other to the LH Rear Plug Wire Tower Stand.
I've looked in Rick's and Classic Industries but can't seem to find it.
---
Matt
1968 RS Convertible, 327/275HP, Rochester 4bbl, PG Trany, non-a/c

"Don't mistake kindness for weakness."
Senior Tech
Join Date: Mar 2002
Location: Austin, TX, USA
Posts: 5,277
Re: Where do I find this spring?
---
Have you checked your local ACE hardware store? They have a surprising array of springs.
---
Dave
========================
68 Coupe, 350 w/ Edelbrock Performer RPM heads, cam, intake, 700R4, Dave's small body HEI