Tech Team
aaron
Join Date: Sep 2006
Location: cape girardeau, Mo
Posts: 93
67 RS headlight conversion
---
Hi everyone, I am posting how i changed my rs headlight opening and closing system. I thought some of you may be interested. Especially folks with a 67 such as myself. I can't take all the credit for this idea as i have received much needed help and guidance from team camaro members, Rhino and Mat Klemp. Thanks guys i couldn't have done it without your help. Now with that out of the way let's proceed. When i bought my camaro it was in pieces as are a lot of your cars were i'm sure. I had very few of the original rs parts save for some very, very rusty headlight housings with 2 seized up motors. Reading about how the originals were run i decided there had to be a better way. And there is. By using a modern car hidden headlight control module we can eliminate all the complicated wiring, relays, circuit breakers, and limit switches. Although i kept the limit switches just nonpowered to stop the doors when open and closed with the new control module. The control module i used is from a 91-96 saturn. Yes i said a saturn. Turns out the saturns were good for something after all.
And as a bonus you can still claim your car is all GM.
I also believe the 4th gen firebirds and TA's module would work as well with a few wiring changes. I bought preassembled headlight assembly's on the bay minus motors. The motors are the aftermarket kind with the lower plate attached. Also bought on the bay. Pics of the motors are shown below. All i had to do was unbolt the lower plate on the headlight assemblys and bolt on the new motors. Retro electro also has some nice looking motors but they were more expensive. If the motors i have now ever go bad i would replace them with the Retro ones. Assembly went smoothly and i had no fitment issues. After i mounted the housings and wired everything up i discovered upon opening, the motors would just spin after hitting the stop for about 5 seconds then stop. I pulled the assembly's back off and tried to tighten the nut on the motor output shaft. I ended up pulling them twice and they would still just spin after opening and not stop immediately as they should. Some explanation is needed here so we can understand why this is happening. The modern control modules we are trying to use turn off after hitting the bump stop if you will, by sensing an increase in amps being drawn by the motor after hitting a stop. As my motor was just spinning the arm on opening, the module never recieved enough of a current increase to switch the motors off. I removed all the friction discs and still the output shaft would spin inside the hole in the door arm. So what i did was weld one of the drive washers "pic's below" directly to the door arm itself. This stopped the spinning and doesn't adversly affect the motor as far as possible future service or replacement. They work perfectly now and i think they will be more reliable without all those relays and limit switches. Try to get the weather pack connectors with a short length of wire when you get your module. It will just make life easier for you. On to the wiring. On the saturn modules you have 2 weatherpack connectors. One has 4 wires, these are your pos and neg to motors and one connector with 6 wires. These are your power input and ground wires. Wiring is as follows: Terminals A, B and D all connect together and to Headlight on wire. On my car with american auto wire classic update kit, i used the yellow power wire where it goes into the dimmer switch. C and E terminals are power into control module and i wired mine through a 30 amp relay. Terminal F on control module is ground. If after hooking everything up you find one or more of your motors turning the wrong way, just switch the 2 wires on that motor. I think that covers everything, but if i can answer any questions let me know. Thanks and good luck, Aaron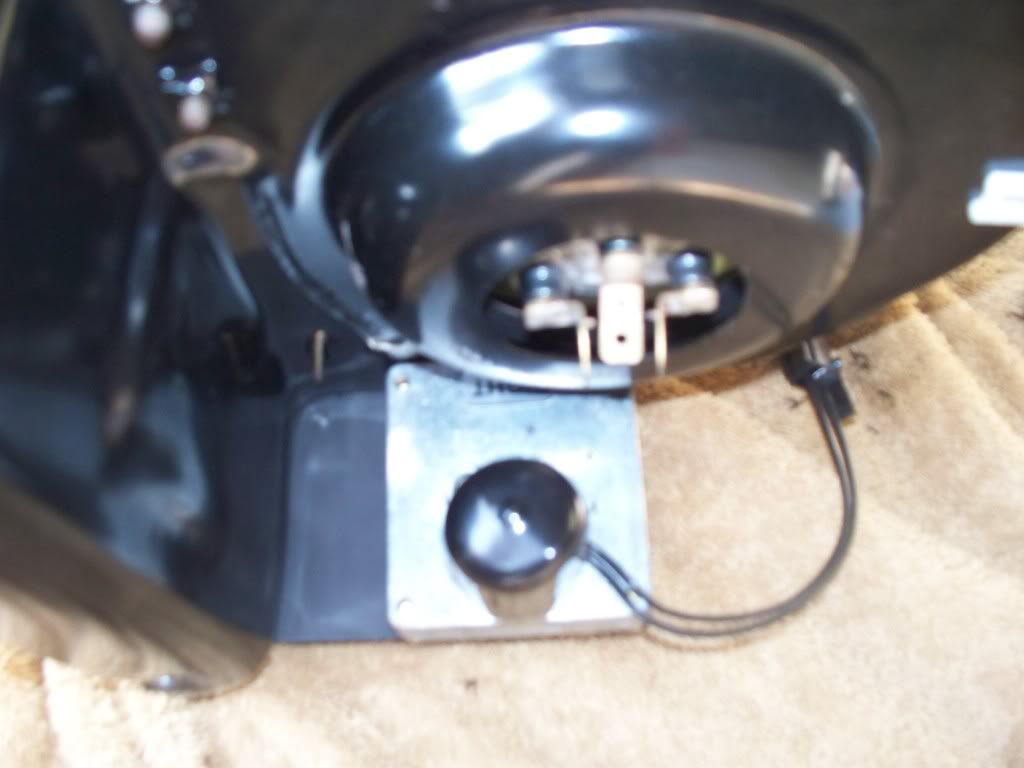 ---
67 camaro RS now. Ls1 & 6 speed, 8.5 rear. Still in the garage
To view links or images in signatures your post count must be 10 or greater. You currently have 0 posts.

Team Member
Join Date: Jun 2000
Location: LaGrange,Il
Posts: 1,026
Re: 67 RS headlight conversion
---
Great job Aaron. GM uses similar control modules for Firebirds, Fiero's Corvette's, Sunbirds, & Reatta's. There are slight wiring differences between models and years. But, judging by the many posts regarding trouble with the '67 system, I would expect that the module system is less troublesome than the limit switch system.

TTFN
Mat
---
SSCARGO