Tech Team
Dennis
Join Date: May 2006
Location: Williamston, SC
Posts: 38
Fan Speeds low and medium not working
---
The high fan speed works fine, everything I found said it could be the relay, replaced with delco relay for our 67 Camaro. It is an AC car. Low and medium still not working, I also read could be a ground issue, I tried ground the relay (there is a ground wire to it) but still nothing. Using my test light connected to ground I touched the two prongs that are vertical to each other at the same time and the low and medium work. What could the problem be?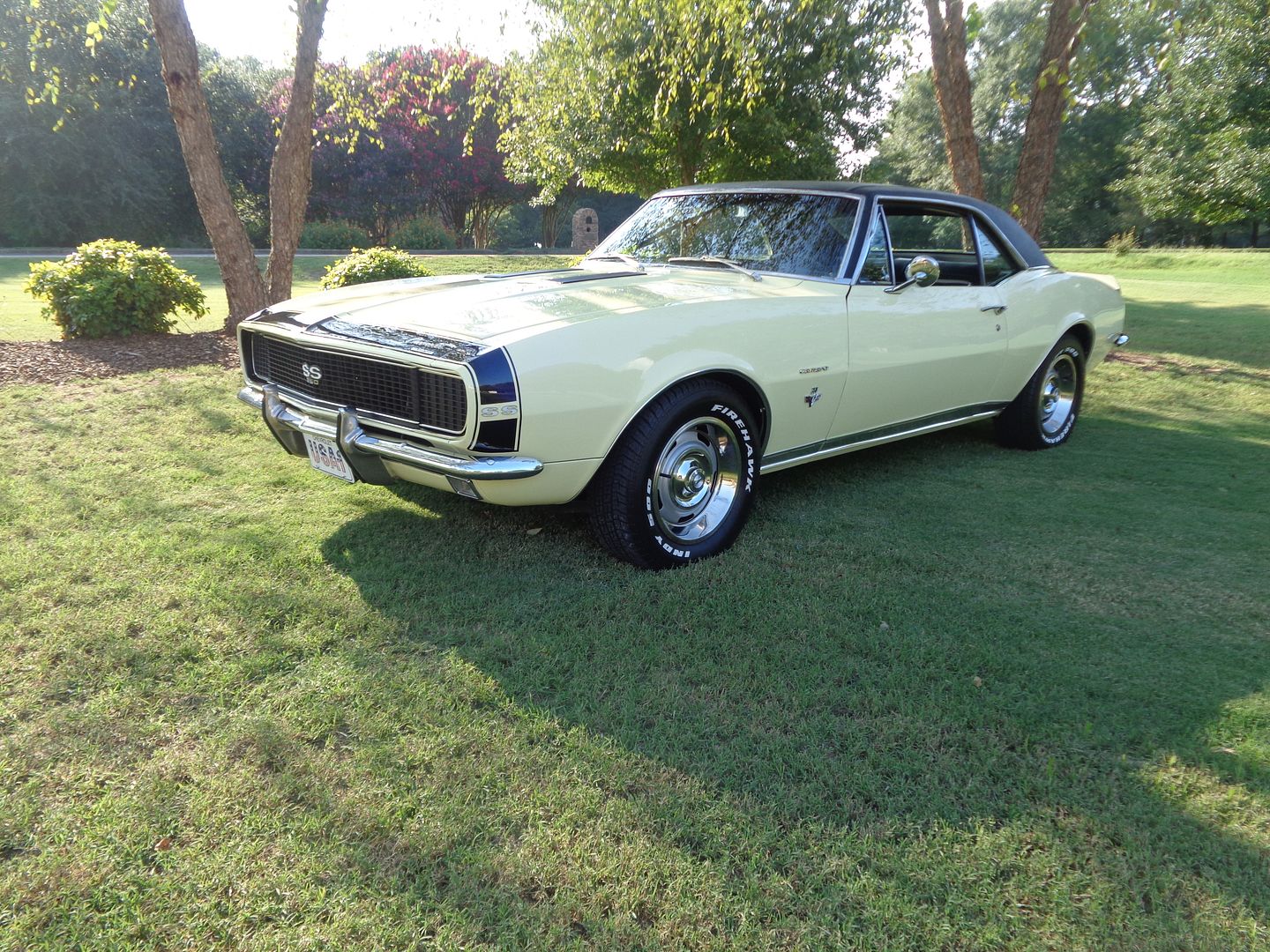 ---
68 Camaro RS/SS Convertible L34 396/350 Original/Stock

67 Camaro RS/SS Coupe 350/295 Original/Stock Hi Optioned

71 Challenger Convertible 318 Original/Stock

70 Cuda 440-6 Barrel Coupe Factory AC
Senior Tech
Alex
Join Date: Feb 2015
Location: Houston TX
Posts: 121
Re: Fan Speeds low and medium not working
---
I am not sure on the 67 but on the 69 there is a resistor on top of the AC suitcase pull the connector off and make sure all of your terminals are cleaned and then try it otherwise you may need to replace the resistor. I believe high speed is always hot and the resistor controls low and med.
---
1969 RS Camaro
1972 K5 Blazer
2010 Dodge Ram 2500 4X4
Tech Team
Dennis
Join Date: May 2006
Location: Williamston, SC
Posts: 38
Re: Fan Speeds low and medium not working
---
You are the man, that was it, I love learning also. Thank you very much and Merry Christmas.
---
68 Camaro RS/SS Convertible L34 396/350 Original/Stock

67 Camaro RS/SS Coupe 350/295 Original/Stock Hi Optioned

71 Challenger Convertible 318 Original/Stock

70 Cuda 440-6 Barrel Coupe Factory AC