Senior Tech
Jimmie-Retired
Join Date: Sep 2005
Location: S.E. Wyo & Coastal Ala
Posts: 1,036
Posting smaller images
---
How does one post the multiple smaller images that expand when you hold the mouse pointer over them? I'm using Photobucket. Do just use the "thumbnail IMG" ? thanks.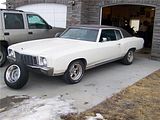 ....Well that didn't work.
---
Jim's '69
To view links or images in signatures your post count must be 10 or greater. You currently have 0 posts.


68 SS 396 4 speed A/C Bought New Sold 1976
68 350/350 A/C Bought 1978 $700 Wrecked
69 350 4 Speed Bought 1988
Re: Posting smaller images
---
I believe you just scroll down from your post screen and click on the "manage attachments" button. It will ask you to select a file on your computer. After selecting the file you hit the download button at the lower right to add the file to the post.
You shouldn't need your Photobucket account.
On my mobile devices I can just load one picture to a post that way. But if I use my desktop computer I can add several. Hope this helps.
Roger
---
1967 Camaro SS/RS 350/295HP Coupe. First and only owner.
Admin/Super Moderator
Brian
Join Date: Jun 2010
Location: Connecticut USA
Posts: 12,509
Re: Posting smaller images
---
The expanding thumbnails are a feature of our image server software not off shore. If you upload to our server you will automatically get the thumbnail that expands to the max size your device defaults to when hovered over or clicked on.
---

To view links or images in signatures your post count must be 10 or greater. You currently have 0 posts.

1969 Z11 Pace Car - L48 350cid/300hp - 4 Speed Muncie 12 bolt rear.

Super Moderator Team Camaro
To view links or images in signatures your post count must be 10 or greater. You currently have 0 posts.
to send me a private message
Senior Tech
Jimmie-Retired
Join Date: Sep 2005
Location: S.E. Wyo & Coastal Ala
Posts: 1,036
Re: Posting smaller images
---
Thanks guys. I was using the old classic format. The new format is great. Thanks. Jimmie
---
Jim's '69
To view links or images in signatures your post count must be 10 or greater. You currently have 0 posts.


68 SS 396 4 speed A/C Bought New Sold 1976
68 350/350 A/C Bought 1978 $700 Wrecked
69 350 4 Speed Bought 1988