Senior Tech
Join Date: May 2005
Posts: 200
Factory air on 1969 Camaro-
---
Hi,

Can someone post a picture of the interior of a 69 with factory air. The part I am trying to see/learn about is located at the trans hump near the drivers side. That is the photo I would love to see...

There seems to be a plastic housing that comes down from under the dash and sits at the hump near the passenger side. It contains two round holes and cold air blows from the holes when a/c is on.

I want to make sure the set up I have is correct or if I am missing any connections to these two holes?

Of course the center vents are also blowing cold air, too.

Thanks
Joe
Senior Tech
Charles
Join Date: May 2004
Location: kansas city, mo
Posts: 768
Re: Factory air on 1969 Camaro-
---
here's a pic of the AC components for a 69. there is a different piece i believe for console and non-console cars, that part would be the one on the right. this set-up is for a console car. the piece you describe is the center foreground piece.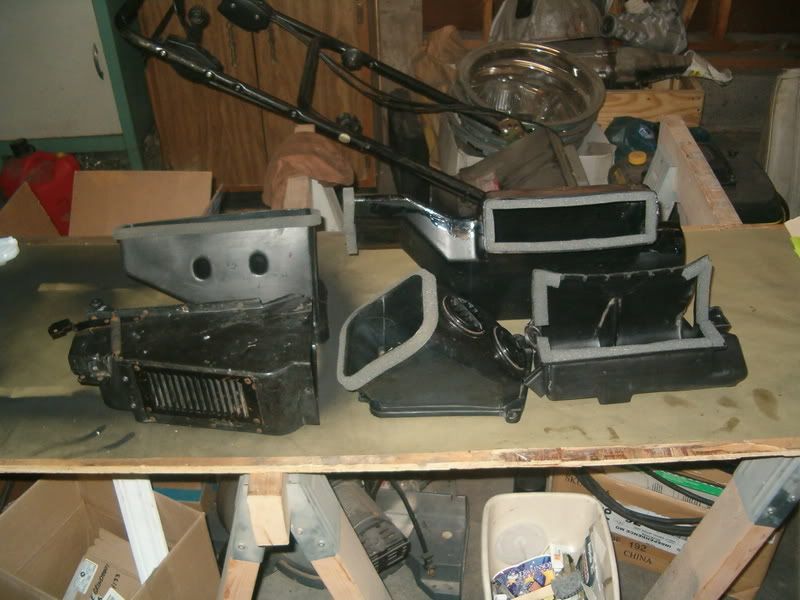 here's glimpse of what the console part looks like mounted. i don't have a good pic of the piece you describe.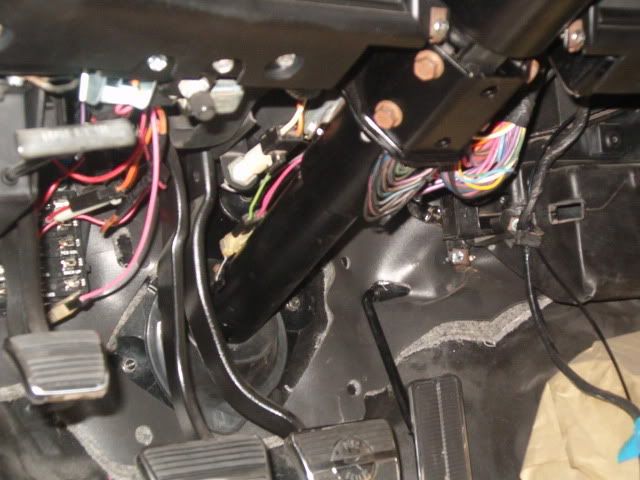 ---
BELIEVE IN YOUR DREAMS
1969 SS X55 NOR added RS all NOS sheetmetal, ground up resto. 24 year project and dream. optioned out the wazoo. in one thousand pieces, and coming together finally.
Re: Factory air on 1969 Camaro-
---
This is my view in my a/c 69 hump duct
hope it helps.
---
Click..is Jim..former owner of a 69RS-LM1 350/255 - 700r
"There will come a time when you believe everything is finished,
That will be the beginning." Louis L'Amour
Senior Tech
Join Date: May 2005
Posts: 200
Re: Factory air on 1969 Camaro-
---
Thanks for sending the pictures!

Joe
Re: Factory air on 1969 Camaro-
---
That circular part that looks bronze is plastic but it swivels 360 degrees so you can direct air where you want it. Not sure if they repro that part either.
---
Click..is Jim..former owner of a 69RS-LM1 350/255 - 700r
"There will come a time when you believe everything is finished,
That will be the beginning." Louis L'Amour