Gold Lifetime Member
Mike
Join Date: Sep 2015
Location: New England/Western Mass
Posts: 757
Camaro - Firebird Night at Marks Classic Cruise
---
Marks Classic Cruise, the biggest weekly cruise-in here in New England, will be running a special Camaro - Firebird theme night on Septemper 12, 2016. That's Monday, from 4:00 PM until Dusk. On a nice summer night, anywhere from 600-1200 vehicles can show up. Marks always has a 50/50 raffle, music, food, and hundreds of cars to check out. Best of all, it's FREE!!! Plenty of parking in the upper pasture for spectators.
Typically, these theme nights will feature 100-250 theme night cars which get preferred parking in the paddock infield. If you're within driving distance, come out and meet some Camaro owners in person.
https://www.facebook.com/MarksClassicCruise/
Marks Classic Cruise is located just a short drive from Hartford, CT or Springfield, MA on I-91. The street address is 22 Russell Rd., East Granby, CT.
Mike
---
'69 LeMans Blue Coupe, White Interior, 030" over 454, Super T10 4-Speed, Holley 4150, Pertronix Ignition
CompCams XS274S, 781 Oval Port Heads, PYPES Full 3" SS Exhaust, Hooker Comp Headers, Wilwood Calipers/MC
JGC Steering Box, Helix Uppers/Lowers, ProForged BJs, SpeedHut Gauges, MOMO Steering Wheel, Budnik 17" Wheels
Gold Lifetime Member
Mike
Join Date: Sep 2015
Location: New England/Western Mass
Posts: 757
Re: Camaro - Firebird Night at Marks Classic Cruise Monday Sept. 12th
---
Just a reminder for everyone within driving distance, Marks Classic Cruise, the biggest weekly Cruise-In here in New England will be running a Camaro/Firebird Theme night this coming Monday, September 12, 2016. All year cars are invited. Rain date is the following Monday night, Sept 19th.
The gates at Marks usually open around 4pm and the event runs until it gets dark. On Mustang night they typically get 250-300 Mustangs, plus another 300-500 other cars. Lets try to top that Mustang number!
Plenty of hot/cold food, ice cream, popcorn, and very often there's live entertainment. If you haven't been to Marks, all the cars are parked on a 5 acre freshly mowed grass field. It's a beautiful setting. Easy to get to, it's right near Bradley International Airport, just a few miles north of Hartford, CT. Use I-91 or I-84 to get to Rt.20. Depending on the weather, some nights 100-1200 rides will show up.
Plan to come out and mix it up with owners from all over New England and the Northeast region. For those who are unfamiliar with Marks, here's a few photos: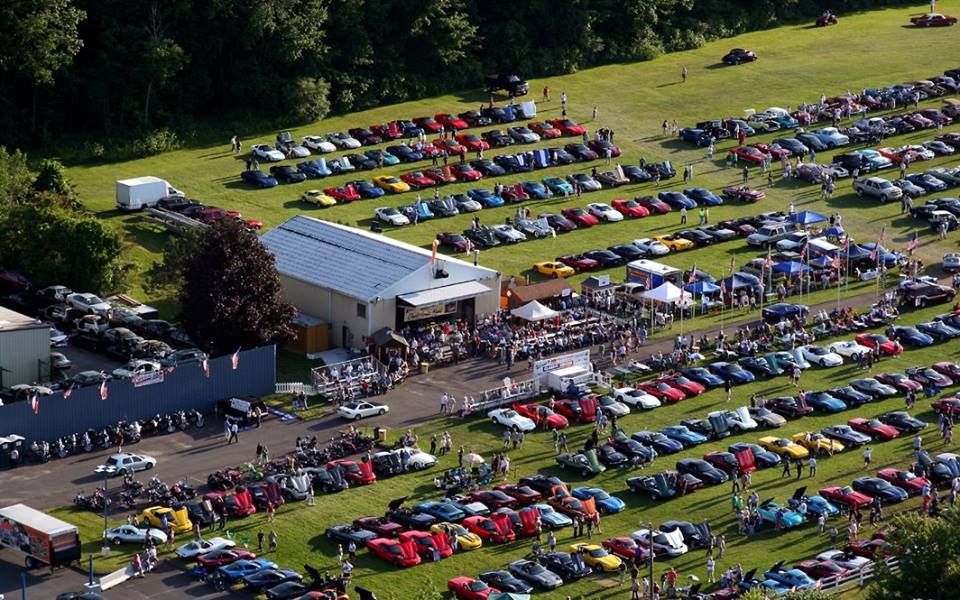 Thats an arial shot from Corvette Night... couple hundred Vettes showed up!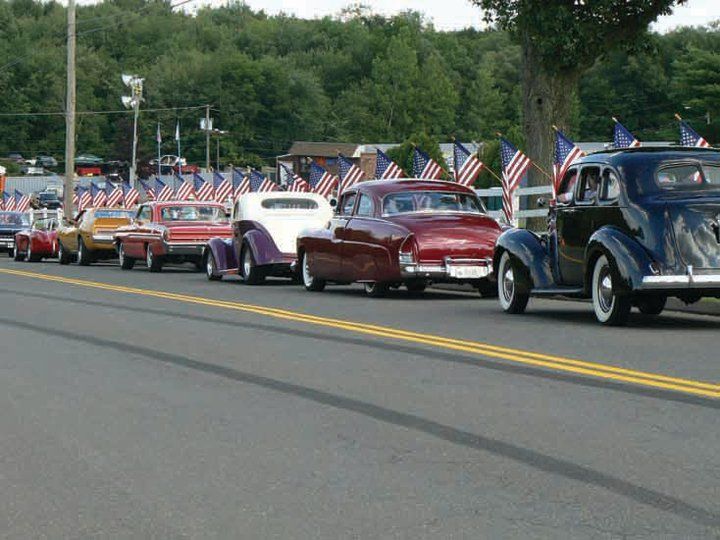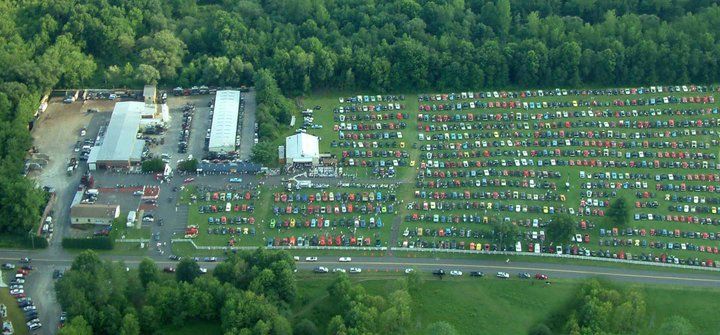 Nice arial shot of a packed house night. Probably way over a thousand cars, not counting the spectator parking lot which is adjacent to the show car field.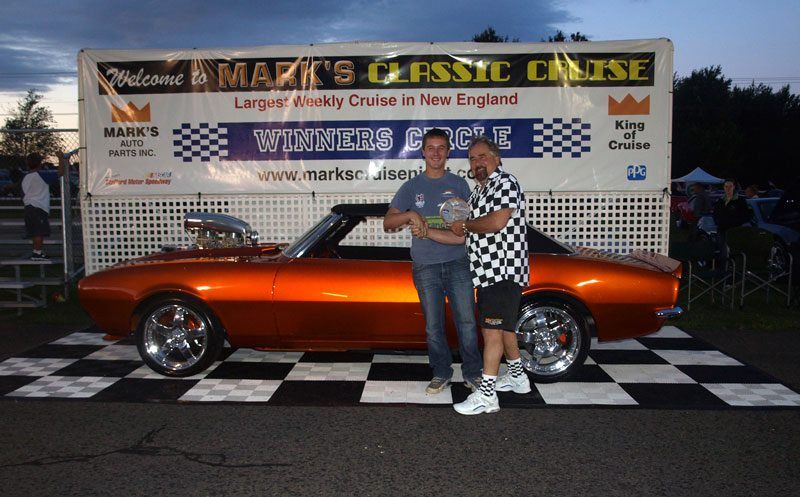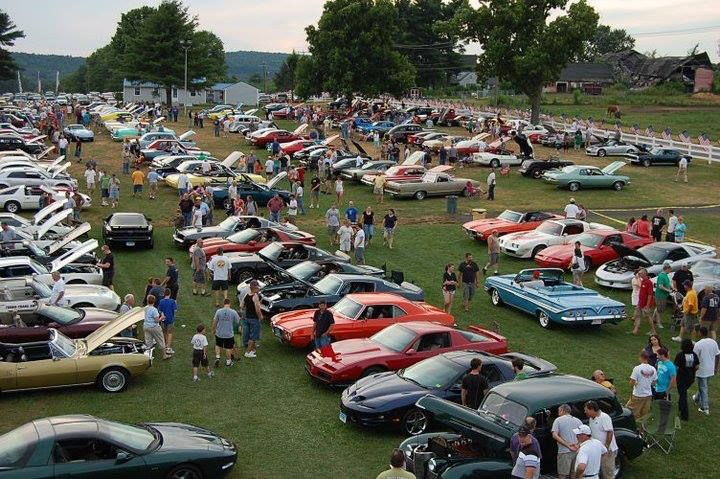 Last year's Camaro/Firebird Theme Night... Nice Turnout! For you guys with GPS, its 22 Russell Road, East Granby, CT. Always check their Facebook page to make sure the Cruise is on bc wet weather can play havoc with the pasture as far as mowing it. If the field is soaking wet, they'll cancel that night's event.
Mike
---
'69 LeMans Blue Coupe, White Interior, 030" over 454, Super T10 4-Speed, Holley 4150, Pertronix Ignition
CompCams XS274S, 781 Oval Port Heads, PYPES Full 3" SS Exhaust, Hooker Comp Headers, Wilwood Calipers/MC
JGC Steering Box, Helix Uppers/Lowers, ProForged BJs, SpeedHut Gauges, MOMO Steering Wheel, Budnik 17" Wheels