Apprentice
chris
Join Date: Jun 2007
Location: little genesee,ny
Posts: 27
Hi All!
---
I am not new to the site as I have followed it for some time And thought it was time to join in. I just thought I would say hello to everyone. I am restoring a 67RS "barn find" camaro that I purchased last January at the present time. I am in the beginning stages at the moment and I really appreciate all the information on this site.

I bought this car as a numbers matching car but found out later when I was dissassembling it that the trany is from a 69 not a 67. Beginners mistake taking the guys word for it. I think it is still a good fine though. It has according to him and the title 67,000 original miles and has not been on the road or registered since 1977.

Everthing is intact with the car except for the shifter, center console and the front windshield. The body has a lot of surface rust but is very solid.

The following is the specs of the camaro if anyone is interested. Let me know if I have anything wrong Thanks,Chris I have pictures but I am not sure how to post them.

Vin # 124377N188984

03B E
67 12637 NOR 86531
765-Z H-2
EX 2EMGS 3SDL
5BY

From what I can gather the tag decodes as

E= Tinted A glass
X= Power Windows
2
E= Air conditioning
M=Power Glide automatic
G=Console front compartment
S=Antenna manual right rear
3
S=Z23-Interior decor group
D=Lamp Courtesy-underdash light
L=Z22-Rally sport package
5
B=Large rear Bumper Guards
Y=Belts all Deluxe
03B= Car build date/2nd week of March 1967
765=Black custom bucket seats
H-2 Mountain Green

The engine stamp number is= TOII7MM No vin number
The Intake is-3905393
The heads are-8782461
The block is-3903352
The carb is-33174
The crank is-3782680

The trans like I said before is from a 69 maybe some one needs this for there numbers matching car so I will list the vin# 19D019651

Stamping number:
C= Power Glide
9= 69
R= October
28= 28th
d= day Shift

Also I forgot to mention it has Power Steering,Power Brakes,And has what appears to be a factory hitch.
---
Last edited by rs67; Jun 21st, 07 at

09:18 AM

. Reason: More Information
Senior Tech
Join Date: Jun 2005
Location: Sunny So. Cal
Posts: 3,064
Re: Hi All!
---
Welcome aboard Chris
---
67 RS Camaro 327/ 350 Holley 650cfm > Edelbrock Performer Intake > Pertronix Ignition > Accel Super Stock Coil and Wires > Hedman Hedders > Hotchkis Performance Springs > 15" Rallys all around


To view links or images in signatures your post count must be 10 or greater. You currently have 0 posts.
Camaro buds until the end!!!
Senior Tech
Daral
Join Date: Jan 2006
Location: Wooster, Ohio
Posts: 1,129
Re: Hi All!
---
Welcome Chris. Sounds like a nice car. Post some pictures when you have time.
---
Daral (67 RS/SS 350)
Apprentice
chris
Join Date: Jun 2007
Location: little genesee,ny
Posts: 27
Re: Hi All!
---
Here are some pictures of when I first brought her home.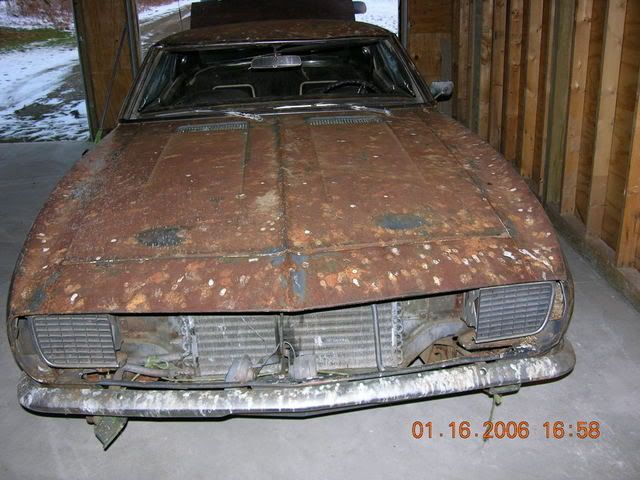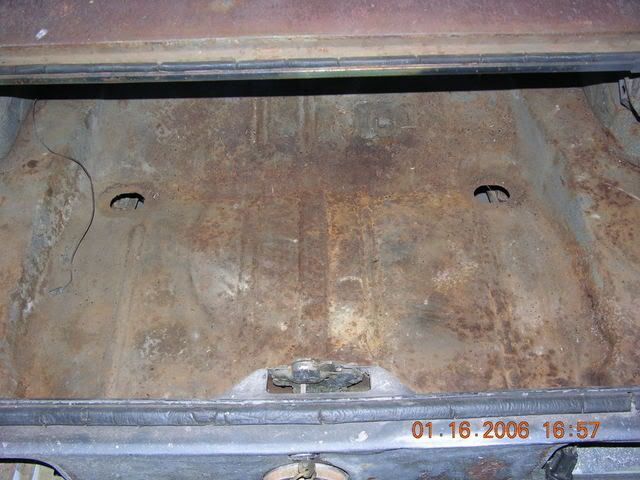 his is where I am at right now everything is off the car but the rear axle. I am working on stripping the frame and control arms at this point time. I have a long way to go as you can see, but after seeing may guys on here complete ther projects. I know some day she will be looking good again.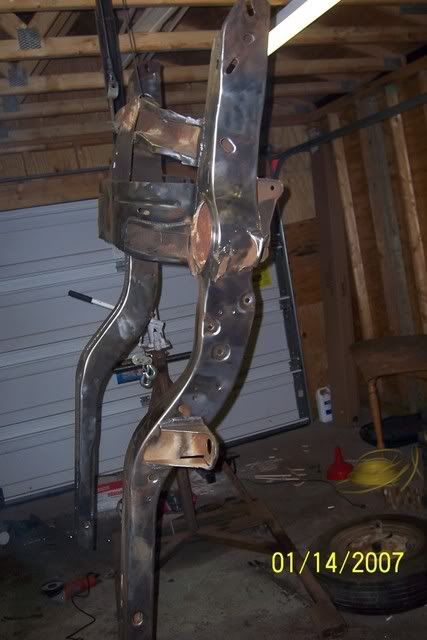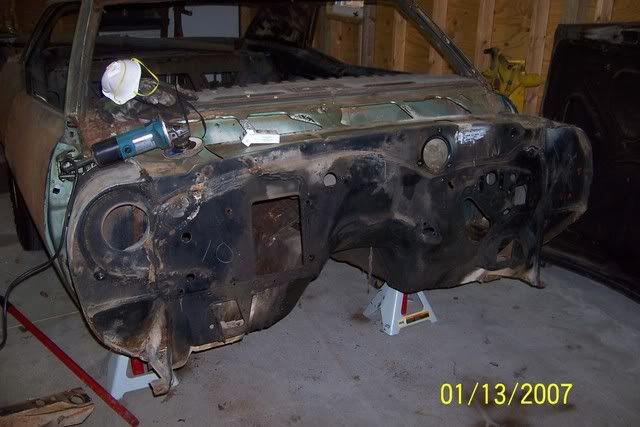 Re: Hi All!
---
welcome and great pics Chris. Im pretty certain the trailer hitch is a dealer added item, it was not an option on first gen camaros, so dont worry about saving it
---
Click..is Jim..former owner of a 69RS-LM1 350/255 - 700r
"There will come a time when you believe everything is finished,
That will be the beginning." Louis L'Amour
Apprentice
chris
Join Date: Jun 2007
Location: little genesee,ny
Posts: 27
Re: Hi All!
---
Thanks Click,

The hitch is definitely not going back on the car. I have been working on stripping some of the body panels at the present time and I was wondering if any of you guys had some advice on the best way to do this. I have been trying the 3m stripping wheels witch work pretty good but for the price they don't last very long.

Also my panels in allot of places have allot of pitting from the surface rust. And also allot of areas where the surface rust has stained the metal black and I can't seem to remove this stuff. Should I be concerned with these areas or just metal prep and epoxy prime and forget about it? Thanks,Chris