Tech Team
Nate
Join Date: Jul 2012
Location: colorado
Posts: 65
hello from colorado
---
About a month ago I picked up a 1967 camaro. I was actually looking for a driver nova or chevelle since a guy can get into one of those around here for still a decent price. Then I stumbled upon this camaro which was a solid project car for a decent price (a camaro was my first choice but a decent driver was out of my price range). The rest is history.
Specs
383 "crate engine" he didnt have paper work so this winter I will tear it down and see what I actually have. The heads on the car are less then desirable.
he said it had a muncie 4 speed, which I knew it didnt when I bought it. Its actually a t-10
10 bolt with 2.72 gears no posi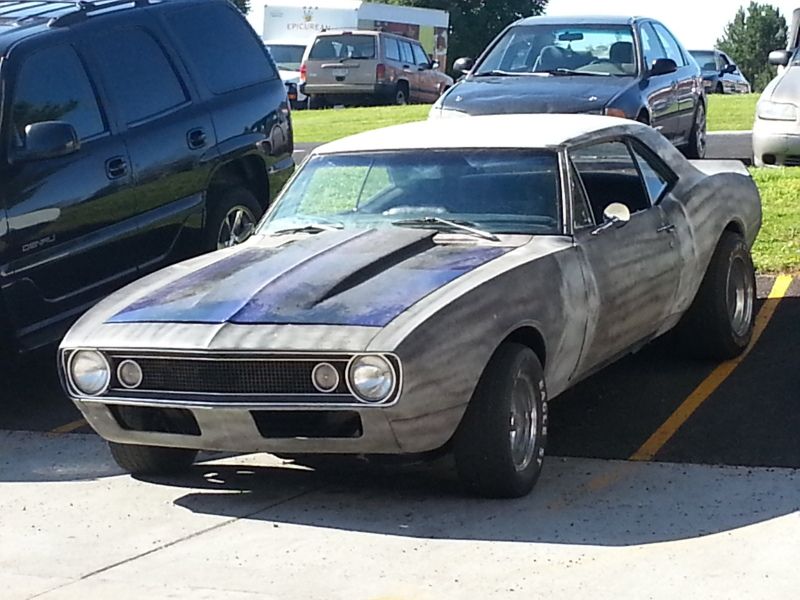 here is how I bought it. The cragars on it all had ovalized lug holes. Front seats were blue/duct tape colored. So far I have replaced the front seats with another used set and the wheels and tires.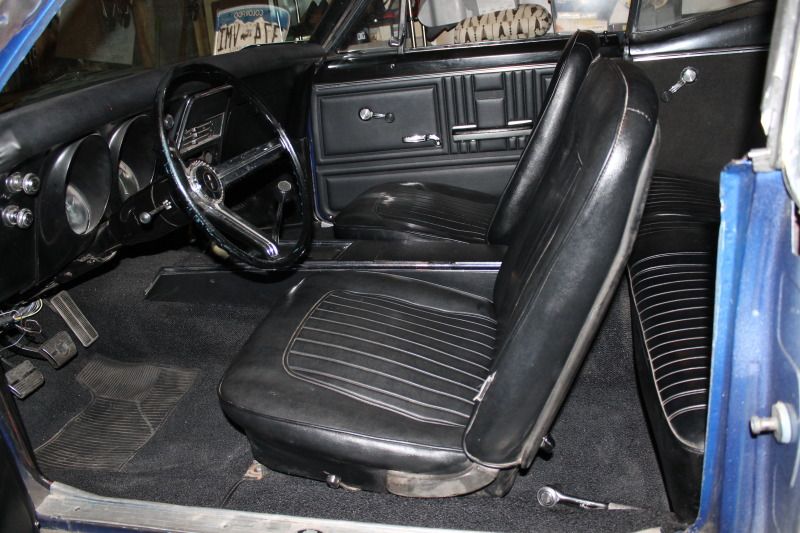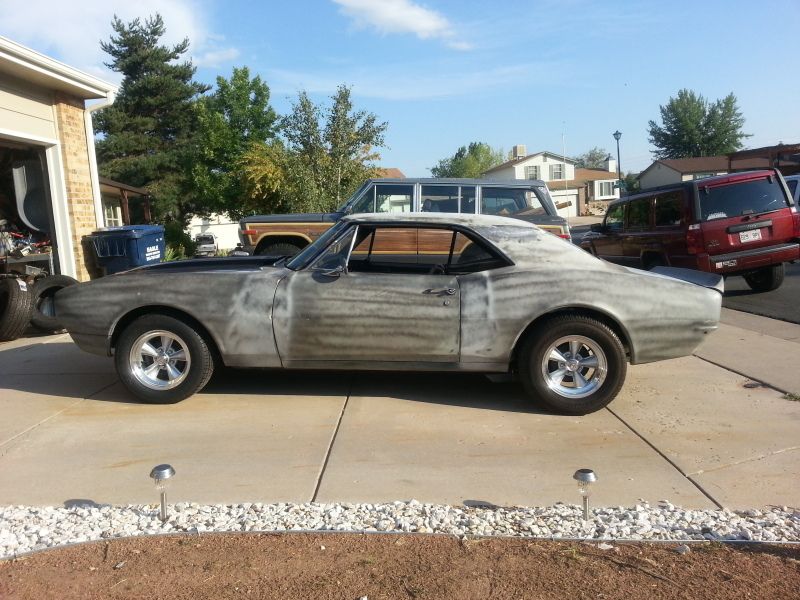 Plans are to pull the motor out this winter while my buddy is painting it. I will see what I have in the motor before I plan anything with that. I have already ordered gears and a posi for the back. Hopefully by next summer I will have a pretty decent camaro. Hopefully this winter I can get my mom to get her car put back together. She has a 67 ss she has owned since 73. It will be fun to cruise with both of them.
Anyway I few more pics
new and old wheels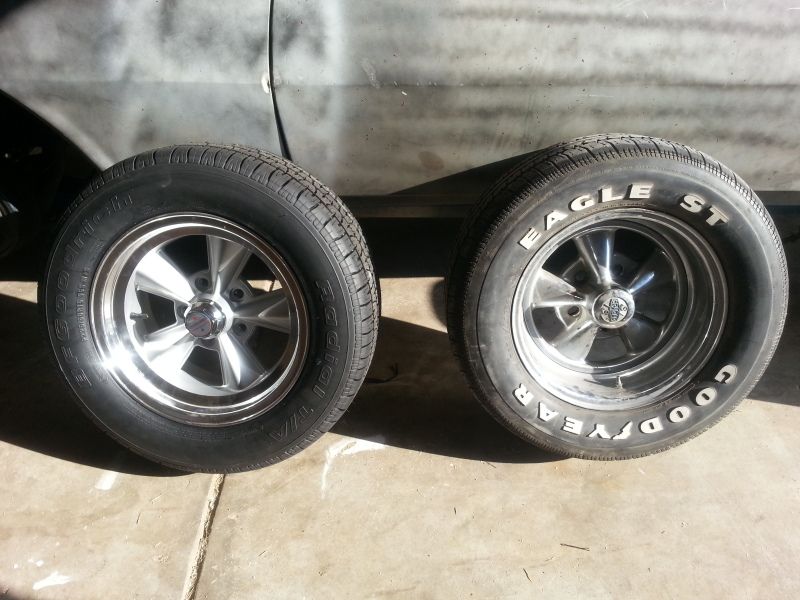 bottom has been sand blasted and coated with chassis saver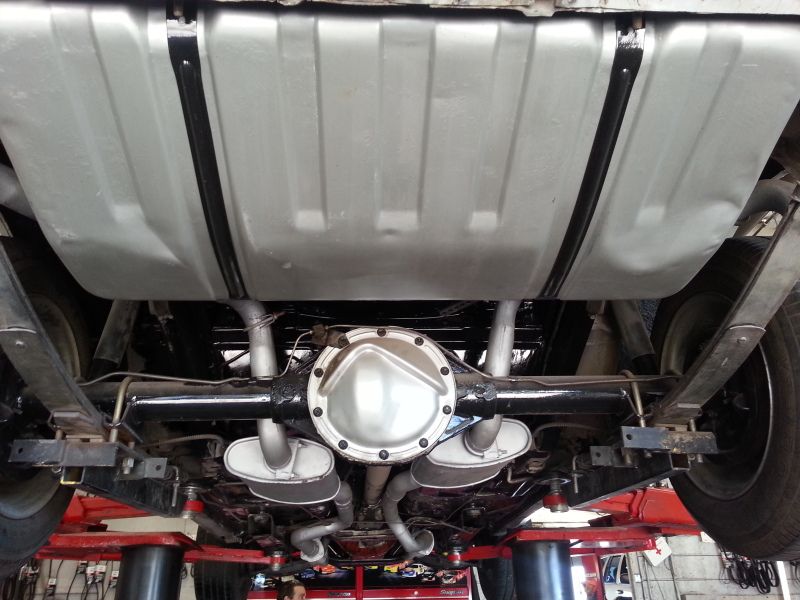 best part has been my daughter running around the garage with me. I lost my dad a few years ago and decided to get back into the classic car thing for old time sake. Lots of great memories with him and his old cars. So its great having a little helper in the garage. hopefully she will stay interested as she gets older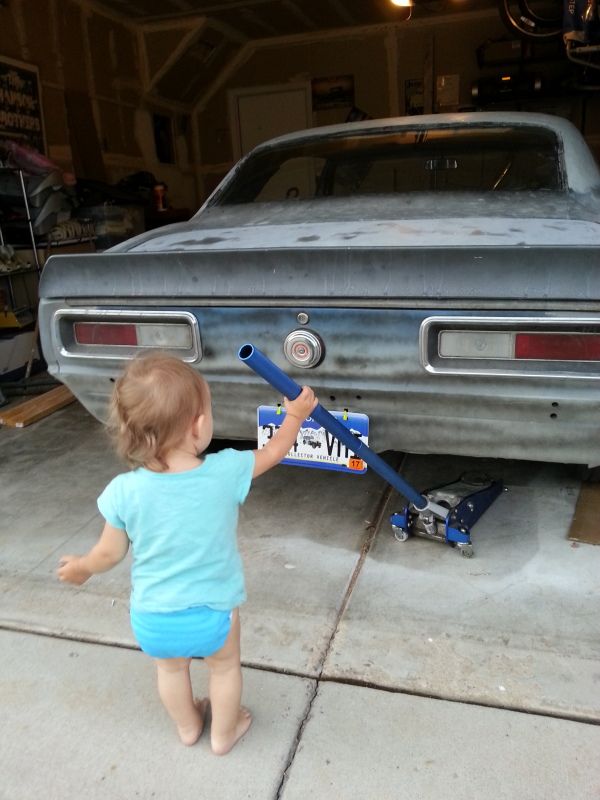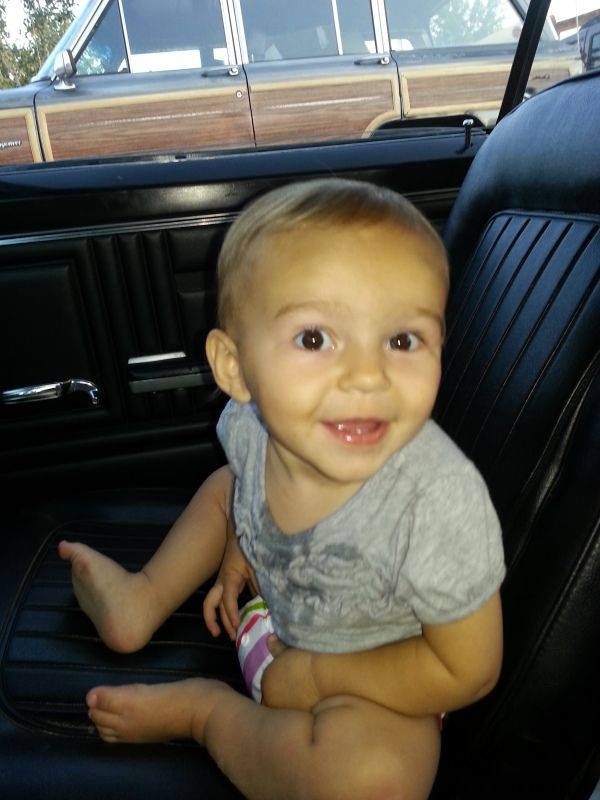 Super Moderator
Bess-68's rule
Join Date: Sep 2000
Location: Va Beach VA
Posts: 31,623
Re: hello from colorado
---
Welcome, Nate.
Nice project and darn good supervisors.
---
Give a man a rescued dog for the health of both their souls. May 2017 ROTM Winner - Thank you!
'
To view links or images in signatures your post count must be 10 or greater. You currently have 0 posts.
CUBS - 2016 World Series Champions - maybe this year, 2019 ...
Tech Team
BPE
Join Date: Aug 2011
Location: Kearney NE
Posts: 41
Re: hello from colorado
---
Welcome to Team Camaro Nate!!!
Senior Tech
Paul
Join Date: Jan 2005
Location: Tennessee
Posts: 5,726
Re: hello from colorado
---
Welcome to team camaro!!