Azedin (Az)
Join Date: Aug 2012
Location: Milwaukie, OR
Posts: 2
Hello Hello from the NW
---
Hello
Just wanted to introduce myself as I'm a new and oh so proud owner of a 67 RS/SS. My name is Azedin but I go by Az. Originally from Bosnia, but reside now in Portland, Oregon for the last 18 years.
Backstory: Just like most people, I've always wanted that muscle car in the garage to walk into and wrench away only to have the joy of powering her up one day... Well Fast Forward to working at a Mitsubishi Performance Shop and having access to a garage, lifts, storage, co-workers with vast knowledge in these cars.
Being my first muscle car, I was initially going to go with the 63-68 Nova route (just a bit cheaper) but a co-worker came across this and couldn't pass it up (One of those, would of kicked myself in the *** later moments)
Long story short - customer wanted to have this restored by a shop then ran out of money so shop bought it from him, posted it for sale, and along I came. Has ALL of the interior/exterior pieces with new seats and carpeting along with some other goodies on it.. all in all, I couldn't be happier and cant wait to start wrenching on it. It's been a dream of mine to own a muscle and build it up for quite sometime and I'm lucky the day is finally here.
Info: 67 Camaro RS/SS - 12bolt rear end, rack/pinion steering conversion, few suspension goodies, etc
I know most of you are "stick to originality" but I've always been different. Horsepower is Horsepower, sometime's its just easier to come across it going a different route. It will have an LS Twin Turbo with a 6 Spd Tranny setup going.. I'll be happy when it peeks 650-700 hp mark. As for which LS, not sure yet, but got some time.
I know those #'s are "TOO MUCH FOR A MANUAL" but this isn't as much of a drag car as it is my take it out on the road a sunny day car. Sure I'll take it to the track and drag it here and there, but It's literally a car I'm wanting to drive out on the open roads, but with the power to burn rubber all day.
Anyways, enough talking.. here's some photos! (cell phone)
Few Pics from day 1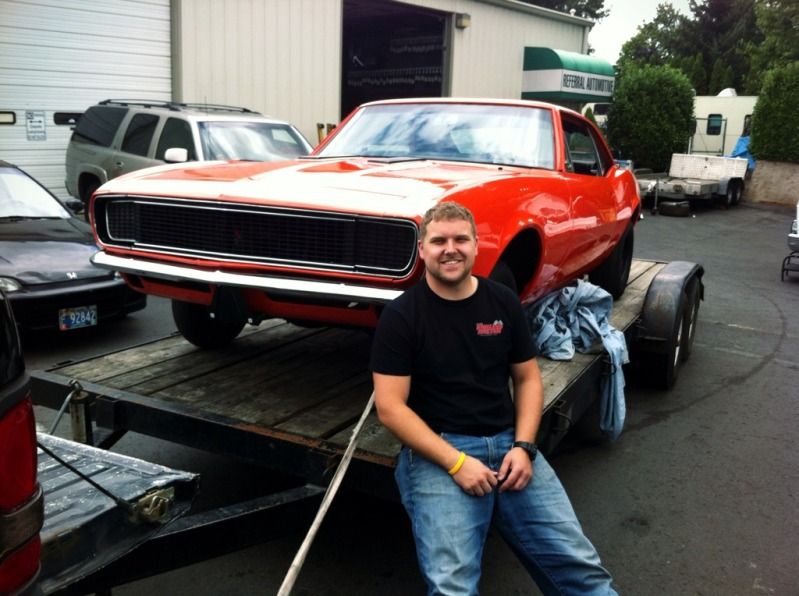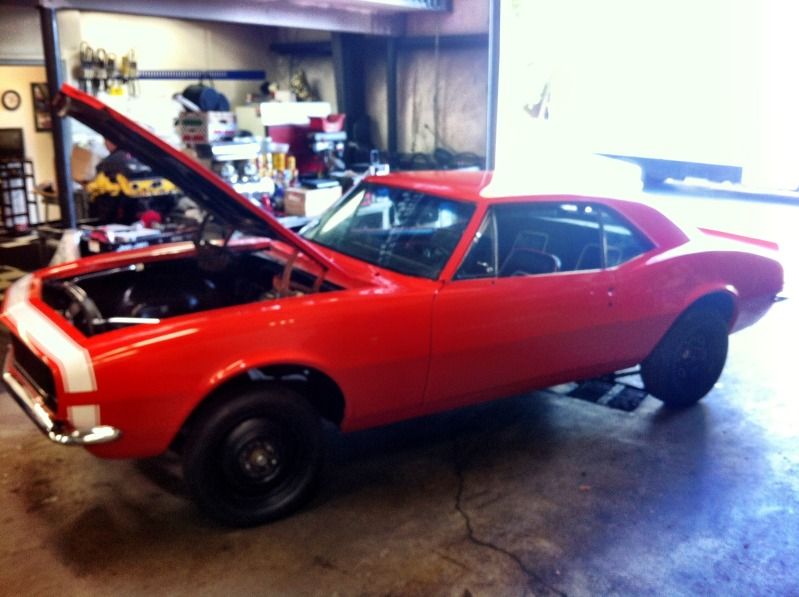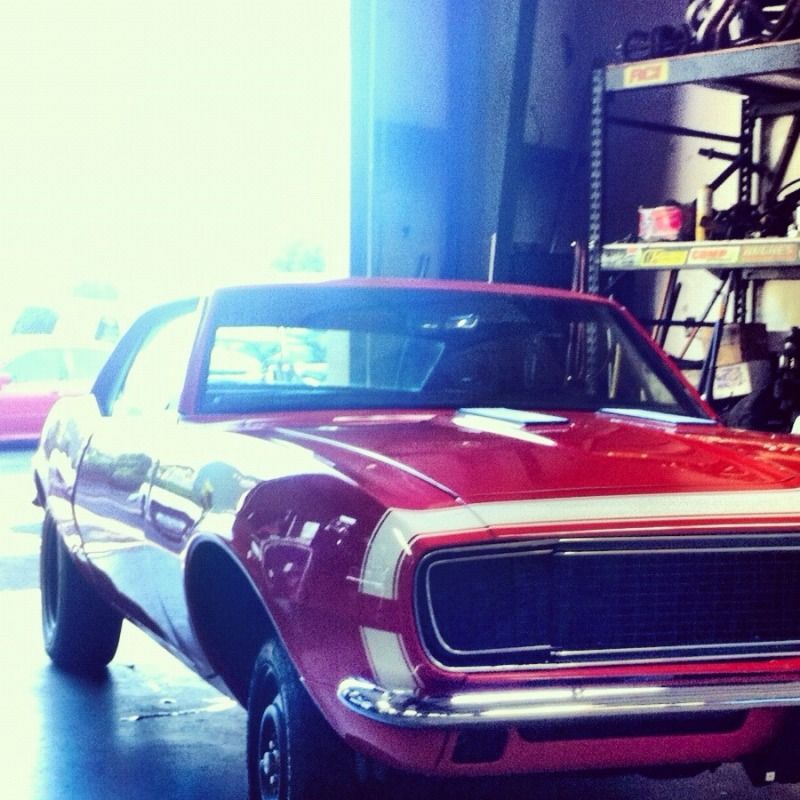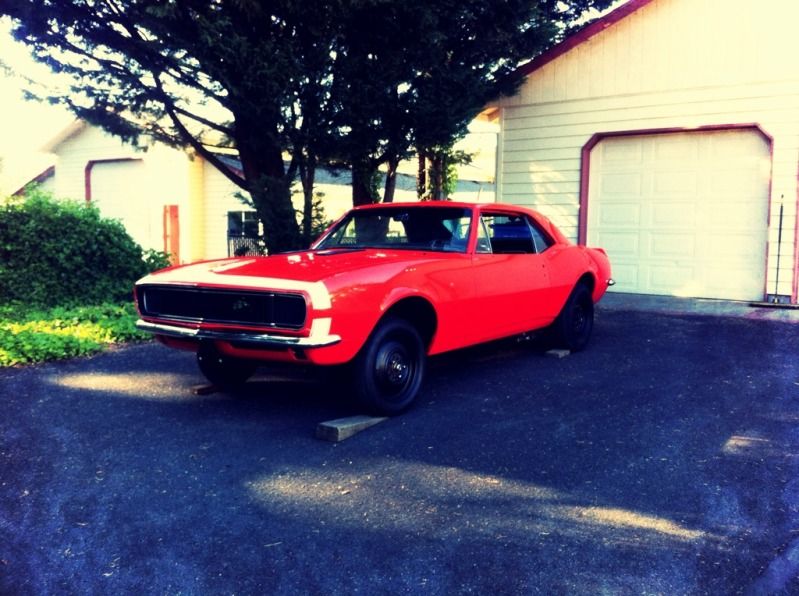 All the interior/exterior parts:
Interior: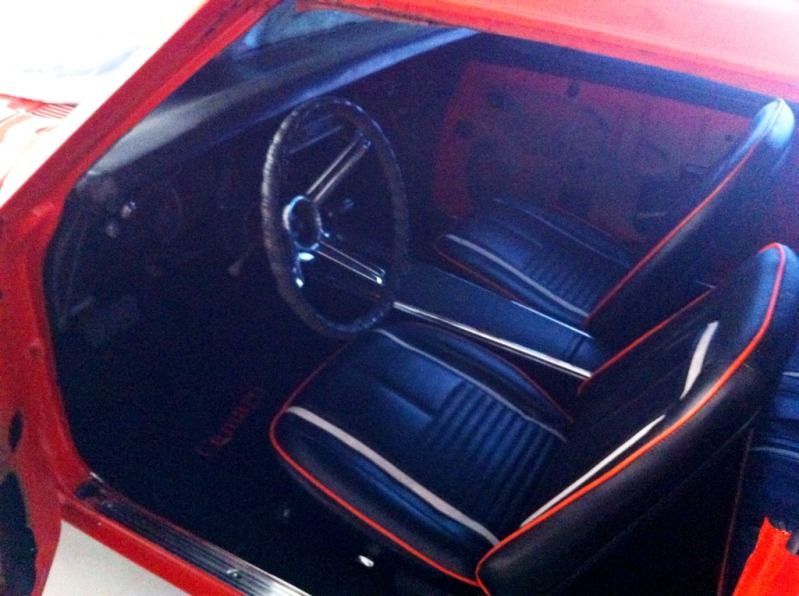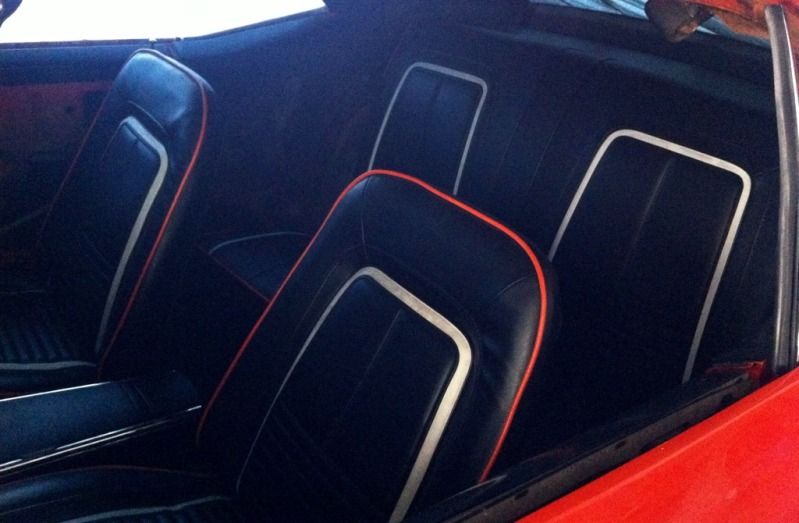 Bed Time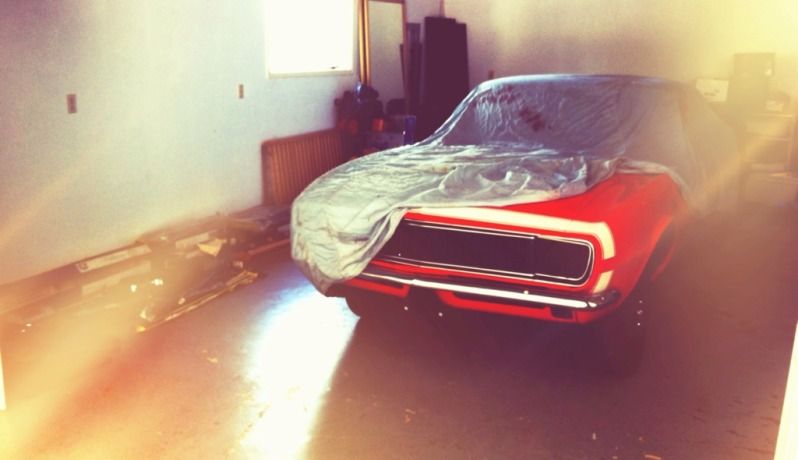 Re: Hello Hello from the NW
---
Welcome to the site Az. Good to have another Oregonian on the site. Milwaukie and Sellwood are my old stomppin grounds. Good luck with the project, sounds like it will be a blast to drive when done.
Senior Tech
Paul
Join Date: Jan 2005
Location: Tennessee
Posts: 5,726
Re: Hello Hello from the NW
---
Welcome to team camaro!!
Re: Hello Hello from the NW
---
Very Nice and congratulations!! Welcome to the site
---
1969 Camaro X77 Z/28 Lemans Blue
1991 Camaro z28 1LE-R7U #58 Players Challenge
Super Moderator
Bess-68's rule
Join Date: Sep 2000
Location: Va Beach VA
Posts: 31,619
Re: Hello Hello from the NW
---
Welcome, Az.
Congrats on the buy, looks like a very good start.
Enjoy the journey.
---
Give a man a rescued dog for the health of both their souls. May 2017 ROTM Winner - Thank you!
'
To view links or images in signatures your post count must be 10 or greater. You currently have 0 posts.
CUBS - 2016 World Series Champions - maybe this year, 2019 ...
Senior Tech
Sean
Join Date: Feb 2002
Location: N.W. Washington
Posts: 7,962
Re: Hello Hello from the NW
---
Welcome from another Northwesterner, up in the Seattle area.
Nice score, looks like a cool start on a project.
I'm a horsepower guy so I like what you are thinking, any motor and a twin turbo will EASILY make 600-700 horse, but I like the sound of it
Also no problem with a manual, guys are doing that all the time. Good luck and enjoy the site, there is tons of knowledge on here!
---
Sean

1968 rs with an old school 354" SB2.2 pump gas motor.

Repetition does not transform a lie into a truth.

Franklin D. Roosevelt
Azedin (Az)
Join Date: Aug 2012
Location: Milwaukie, OR
Posts: 2
Re: Hello Hello from the NW
---
Thanks!
It's def a work load ahead but that's why its a project and not a job. Look forward to the learning curve... now to just straighten out that grill haha
-Az-