Ernie
Join Date: Oct 2012
Location: Sacramento, Ca
Posts: 3
How can I decode vin #
---
I have a 1968 camaro and im trying to figure out what it was originally. It has a four speed tranny but i want to know if it was a stock four speed or just added down the line. The gas, break, & clutch pedals all look original. I know it was a stock v8 car but what do i look for in the vin # to figure out what model it is
thank you
Re: How can I decode vin #
---
No way to tell that from the VIN.
Not much on the 68 cowl tag to tell model either.
Check the transmission for a partial VIN to see if it matches the car. Here are the codes. You will have to scroll down.
http://www.camaros.org/drivetrain.shtml#trans
Does the transmission have an aluminum case or cast iron case?
You can also check the firewall to see where the speedometer comes out. Location for a Muncie 4 speed is different than others.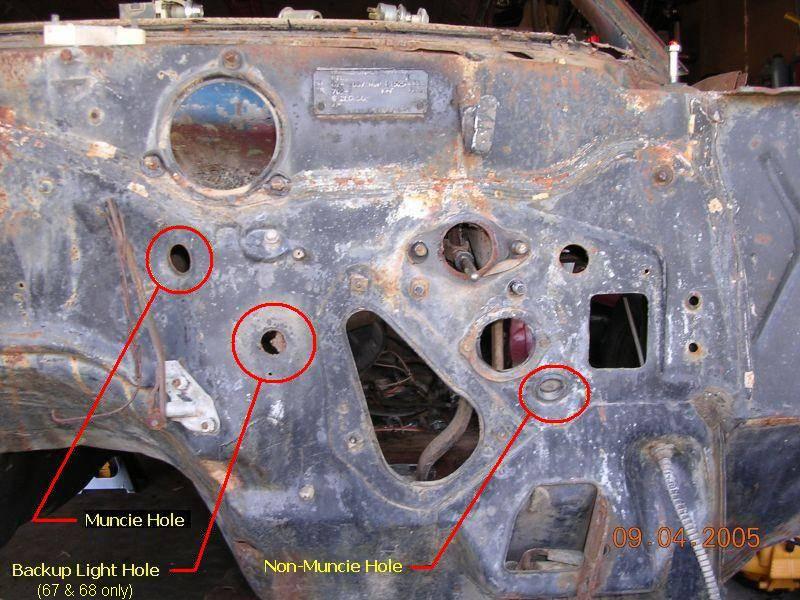 ---
68 Camaro SS 396 - 468 BBC now, M21, 12 bolt 3.73 coded housing but w/ 3.31 gears.
Looking for 68 Camaro with body number NOR 181016
CRG -
To view links or images in signatures your post count must be 10 or greater. You currently have 0 posts.

Ernie
Join Date: Oct 2012
Location: Sacramento, Ca
Posts: 3
Re: How can I decode vin #
---
thank you for fast response... i believe the case is aluminum and i think the 4 speed is going through the non muncie whole.. i can double check tomorrow
...
Ernie
Join Date: Oct 2012
Location: Sacramento, Ca
Posts: 3
Re: How can I decode vin #
---
it also has the stainless steel trim all the way around the driver and passenger windows