Thunder
Join Date: Oct 2012
Location: Port Arthur, Texas
Posts: 7
New Guy from the Golden Triangle
---
Wazzup!!
Name's Carlos. I'm in Port Arthur Texas, right on Sabine Lake (which splits Texas & Louisiana. I've been a Camaro guy since the day I was born. Owned my first one in highschool (sophomore in '88) a '78 LT. My second in '94 a '79 Z28. Then an '84, not sure when. I bought my '96 in 2001 & still have it.
Bought a 2005 vette four years ago, just wasn't my thing. Two months ago, I bought a '72 that needs a lot of work, I plan on starting come January/February.
I just found this site, using google to do some research on engine builds. I liked what I found here, so I joined. I'm already a member at NastyZ28.com, LTxTech.com, & LS1Tech.com, so you probably won't see many posts by me until I start my engine build.
You've got a very nice site here, thanks for having me.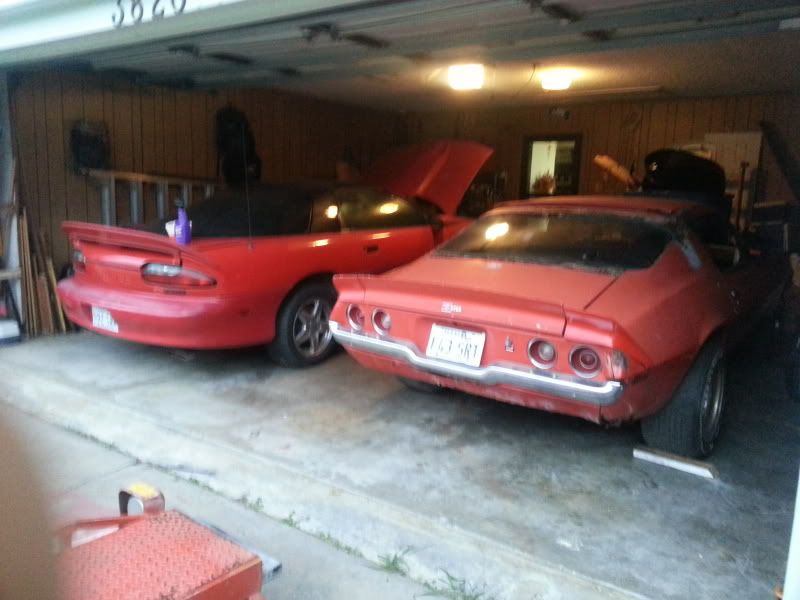 Thunder
Join Date: Oct 2012
Location: Port Arthur, Texas
Posts: 7
Re: New Guy from the Golden Triangle
---
It's not a real Z28. It was a base 350, with a slightly upgraded interior, wood grain, center console, buckets... That's the original color, flame orange.
Dude had a 454 & TH400 in it. I haven't made up my mind on what I'm going to do engine wise, but I'm determined to put a 6 speed in it. When I bought the '96 I thought it would eventually be a donor for this type of project, but I love that car too much & can't bring myself to doing it.
I plan to keep the '96 forever as my daily driver & build the '72 for weekend cruises & such. I don't plan on doing a concurs restoration, or a full show car resto. It's going to be a driver, pro-street.... it'll be clean enough to enter a few shows, but I won't be expecting to win a lot of trophies or anything.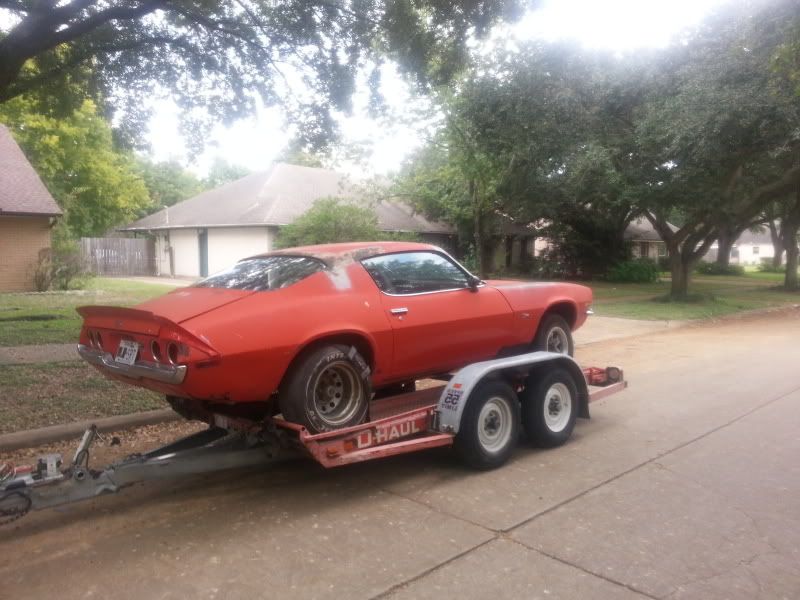 Moderator
____
Join Date: Mar 1999
Location: Maryland, USA
Posts: 19,347
Re: New Guy from the Golden Triangle
---
Welcome to TC
---
68 Camaro~LSx ~all motor
1.54 60'--6.95
@ 98.45 660'--
10.96 @ 121.53
Senior Tech
Paul
Join Date: Jan 2005
Location: Tennessee
Posts: 5,726
Re: New Guy from the Golden Triangle
---
Welcome to team camaro!!