Join Date: Jul 2015
Location: MN
Posts: 9
Heya
---
I have a problem with Camaros, I like them. Its been many years since we had one, we sold them all to buy a house and get our educations. Now we're getting back in a little. I found a nice little ride that's turned into my daily driver actually; I really missed driving one. Its a 1977 with a I6, I would have kicked my own a$$ back in the day, ha. I can appreciate the car now, it's a 56,000 mile car with AC, Auto with cool interior; had it been that baby puke color I may have bought 5 cans of dye
I'm going through it and getting all the fluids lines and carb in order. Most everything was original including the plug wires, so far its just the AC compressor is a rebuild and the Alternator.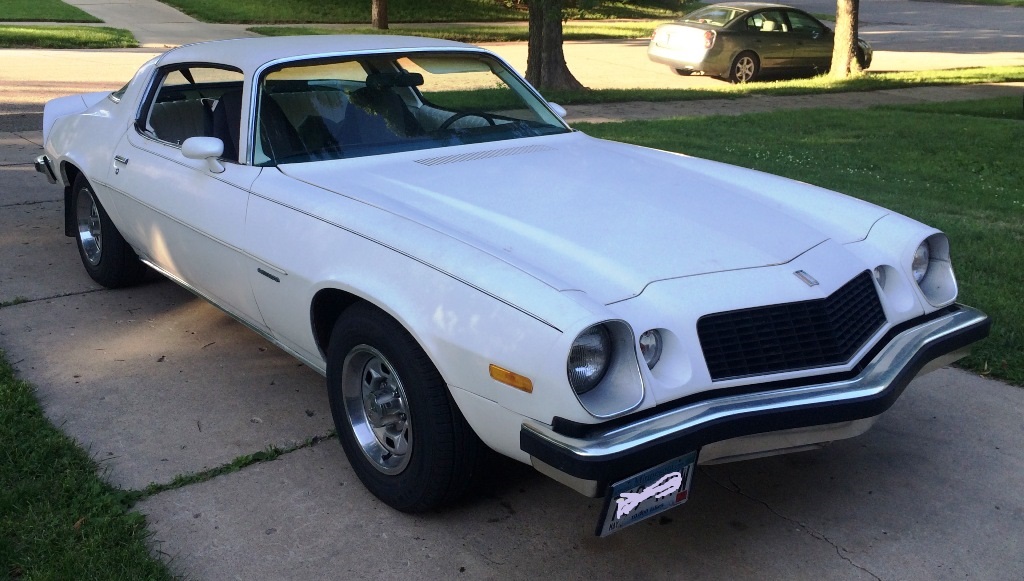 Moderator
____
Join Date: Mar 1999
Location: Maryland, USA
Posts: 19,516
Re: Heya
---
Welcome to TC
Had a 79 at one time in life...but didn't do anything but gas and go with it
---
68 Camaro~LSx ~all motor
1.54 60'--6.95
@ 98.45 660'--
10.96 @ 121.53
Senior Tech
mike
Join Date: Jan 2011
Location: east coast
Posts: 2,288
Re: Heya
---
Nice car, congrats! Put a big block in it lol, just trying to beat the LS trolls to the punch.
Join Date: Jul 2015
Location: MN
Posts: 9
Re: Heya
---
ZL-1 is on deck lol