Senior Tech
Join Date: Jul 2010
Posts: 132
7 Best Modifications for Your Vehicle
---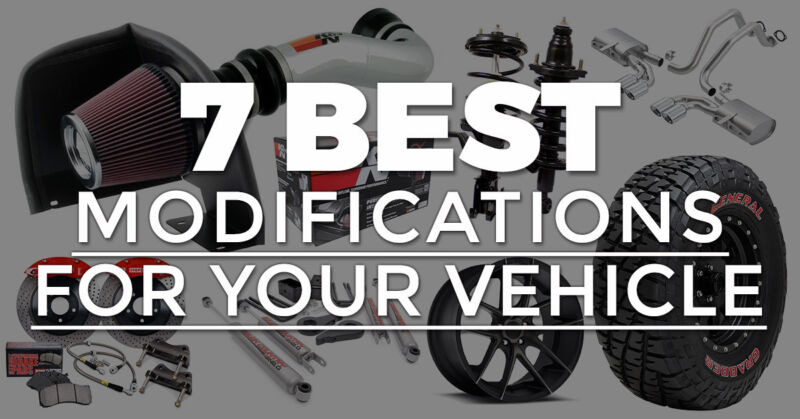 Quote:
A look at 7 affordable and effective performance and visual modifications for your ride

Whether itís more speed and power, more sound, better handling, or improved looks that convey a driverís individuality, vehicle modification is gaining popularity, and lies at the heart of a billion-dollar industry thatís popular around the globe. Countless manufacturers have joined the aftermarket parts scene, giving shoppers nearly infinite options to customize their car, truck, wagon or crossover.

With an arsenal of upgrade parts available from mild to wild, eBay is the go-to source for aftermarket upgrades for shoppers around the world. Below, weíll look at some popular upgrade mods for your ride, which create a big impact for a minimal price.
Read more about
7 Best Modifications for Your Vehicle
.
Re: 7 Best Modifications for Your Vehicle
---
You've been a member since 2010,
and just posting in the Welcome Wagon Forum.. Well
Welcome
---
1968 Butternut Coupe,
421" Dart SHP block
TKO 600 RR
Dutchman 9" w/3.70
Speedtech torque arm,Ridetech HQ coilovers
Global West arms
Budnik wheels

To view links or images in signatures your post count must be 10 or greater. You currently have 0 posts.

Banned
Chet
Join Date: Apr 2014
Location: Oakland County
Posts: 1,353
Re: 7 Best Modifications for Your Vehicle
---
Very basic stuff geared for the ricer or late model crowd. I think most people would agree an overdrive trans, a rear gear change, newimodern heads, camshaft, manifold and carb, along with suspension and tires would be the top seven.

Let's hear other opinions on the top seven are.