Discussion Starter
•
#1
•
Long story long (
CLIFFS BELOW THIS GARBAGE FOR TL/DR
) this has been my dream car since I was about 10 years old. I remember the day I first saw it like it was yesterday (I'm almost 25 now) when my Dad picked me up from school and drug me with him over to a good buddy of his house to help him finish up some work on his brand new 50x70 garage. I remember playing around in this guys office on the side of his garage, when I hear this car fire up from a few walls away. I hopped up and ran through his shop to see this car warming up as he moved it out of the garage to do some work inside. I had never really been much into cars at this point, but I had a strong interest in tractors and farming, so I kind of knew my way around mechanical parts for a 10 year old. I thought this car was the baddest thing I've ever seen, and it sounded awesome. I begged him for a ride in it that day, but he insisted that he'd take me out in it sometime. I spent the rest of the evening sitting in the drivers seat of the car pretending I was John Force or something.
Needless to say, from that day on I was always sure to go with my Dad over to the guys house whenever he did. The guy always let me ride shot gun in the car when he took it out on the street to local car shows or hang outs, and even to the track. When I was 17, he let me drive the car and took me into a huge parking lot and taught me how to handle that kind of power, what to do, and what not to do. I spent a lot of time listening to him, and my Dad when it came to drag racing and building cars. They both have had car projects and an interest in drag racing.
I've always wanted this car, or wanted to build one just like it someday. Fast forward to June 2013 at 24 years of age, the guy had went through a divorce a couple years ago and I had kind of lost contact with him. I knew just before the divorce he had torn the car completely apart to re-do it. It had been a racecar since the late 70s, and was in need of updating chassis wise, and the paint was getting pretty old and beat up. He pulled the engine, trans, interior, all wiring, windows, ect, and media blasted the car. That resulted in a LOT of surprises. At the time of his divorce, he contacted myself and my Dad, and we helped him move the car into a storage unit, all in pieces. I had asked him a few times over the next year if he had any interests in selling the car, and he politely declined. Then one day he sent me a text with a dollar amount, and I had asked what that was, and he said bring me that amount and come get the Camaro before I change my mind. I went to the bank, got my truck and trailer, and my girlfriend and I met him at the storage unit a few hours later. He told me he never wanted to let the car go, and that I was the only person he could ever see having the car besides him, and he needed some money to help pay for the new new house he was building.
Now it's mine, in a million pieces, and every day I wish I could go back in time and stop him from doing this to a perfectly running street/strip car..but at least it's finally mine, and so begins a long road of restoration. The car, is a 1967 Camaro. It has a stock block BBC under 500ci, th400 trans, DOT tires, mufflers, ect and has been a best of 9.65 @ 141 in street trim. The car is very old school looking with it's stance, wheels, ect. But that's how I want to put it back together. I want it to be as close to how it was when I first drove it, with a few small updates. I'm doing most everything on this car myself, aside from the chassis work and paint, which is being done by Adkins Racecars of Milan Mi. As I am not a welder and wouldn't want to trust my safety and others next to me with my own welding LOL. But with that said, progress will be slow, but I'm trying to keep pictures for anyone who may be interested in some progress of an old race car!
CLIFFS FOR TL/DR:

Fall in love with this 67 Camaro at a young age
Spend the next few years riding/driving the car with the owner
Owner tears the car all apart for updating/restoring
Owner goes through divorce and sells car to me a year later
I am now trying to put basket case back together
Here's a few pictures I have of the car back in the mid 2000's when I was a teenager, pictures of pictures, bad quality, but you can get an idea of what it looked like previous to the dis-assembly.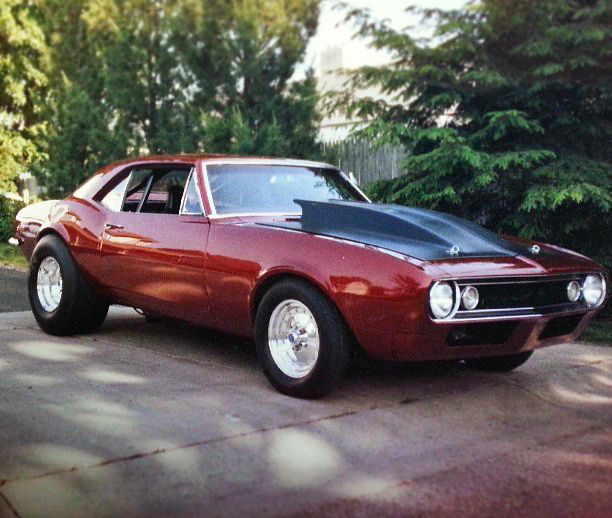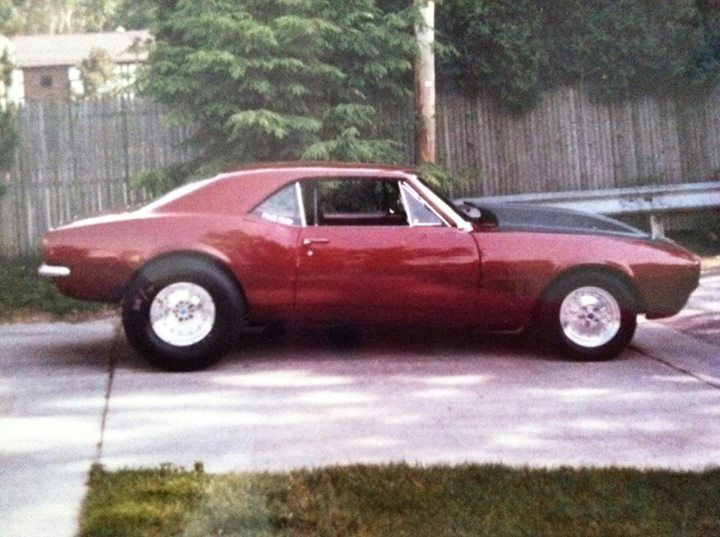 The day I picked it up.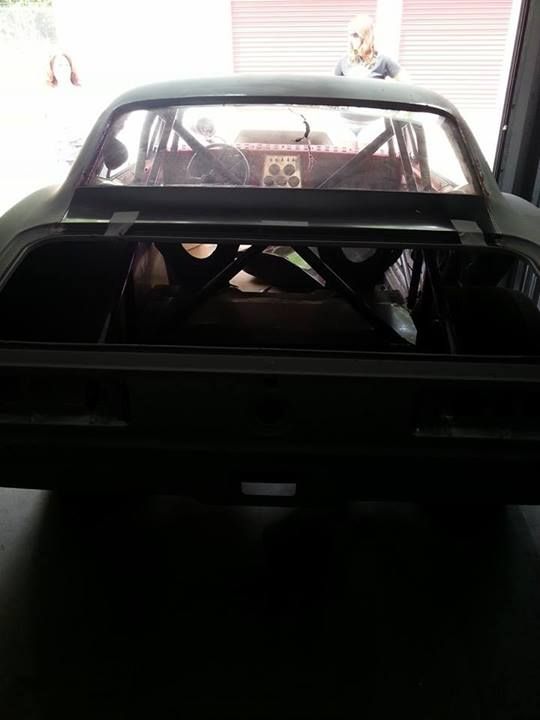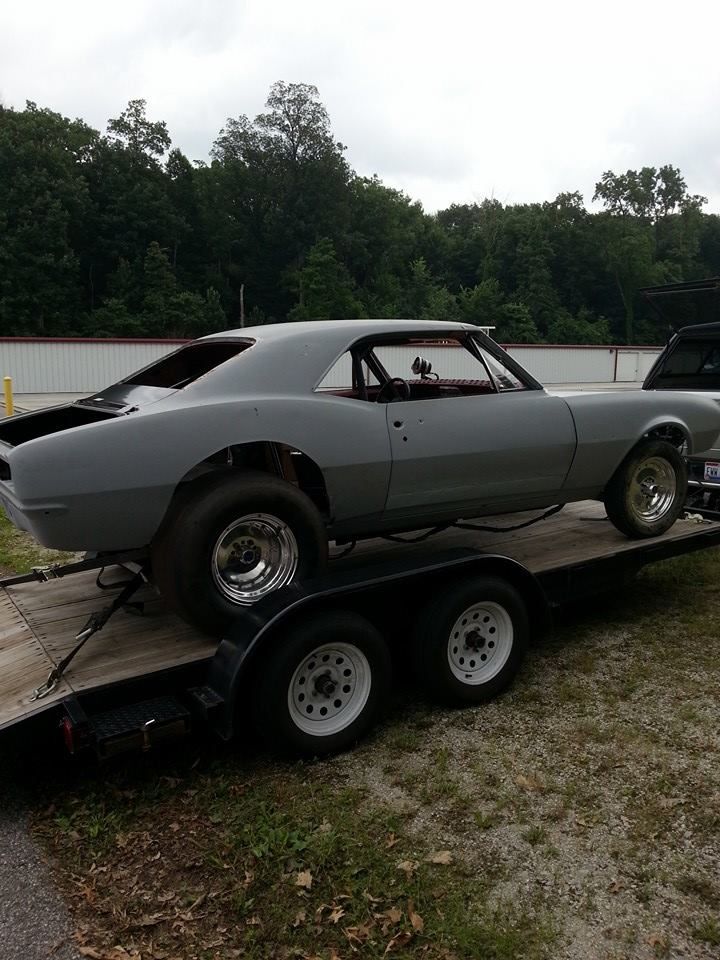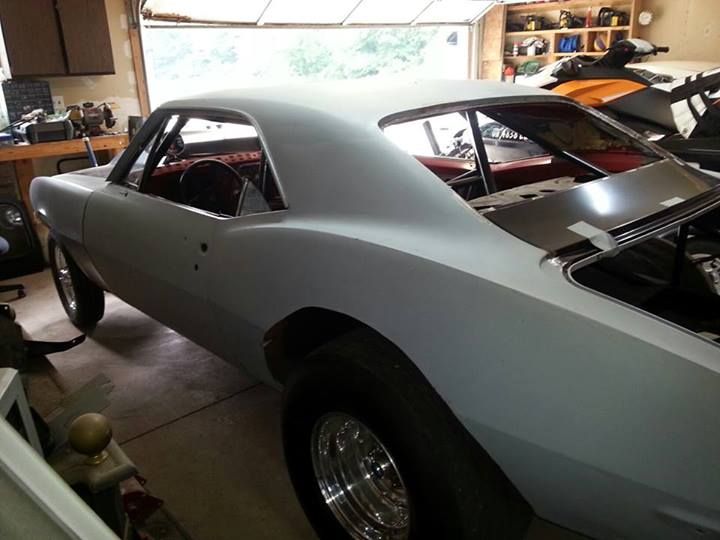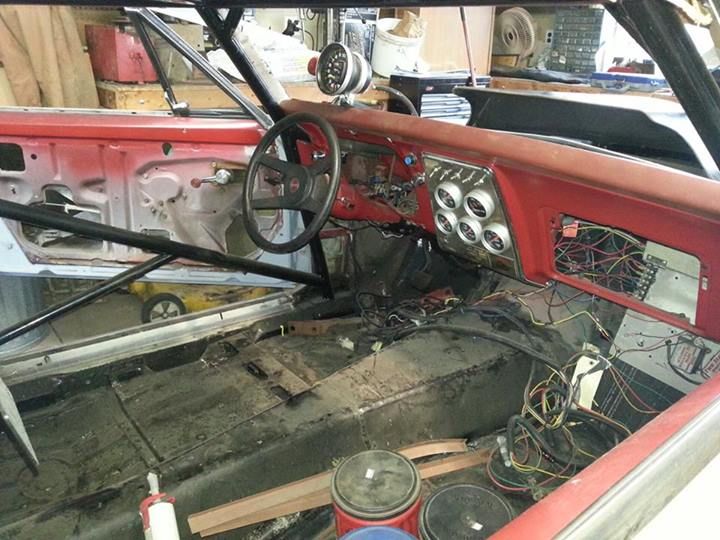 My helper!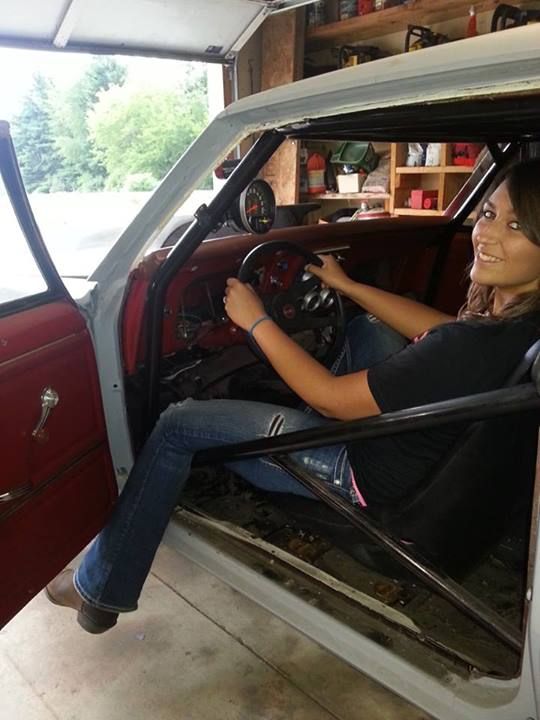 The car had the mild steel 6 point cut out, and the previous owner did a chromolly 12pt, and cut the rear quarters up to stretch the wheel wells for a bigger tire. It has a 31x16.5-15 ET street with 4.88 gears and worked perfect on motor, but would run out at 1000ft on spray, so he was going to put a 33 on it for nitrous.
Adkins racecars cut out the sketchy looking rear cross member and binded-up four link setup for new updated pieces and mounts. Along with the new suspension, we're re doing all of the old steel tin work in new aluminum.