Discussion Starter
•
#1
•
This will probably be a slow build but figured a build thread may keep me motivated (along with being able to drive the car again
)
Bought the car 2 summers ago. I bought it from a younger guy that was selling it for college money. Best I can tell is he was getting his dads old cast offs to put into his camaro. Car was advertised on criaglist as a 383 muncie car. Turned out to be a low compression 350 and super t-10. I spotted the motor and obvious trans differences and we worked out a pretty good deal on the car. I wasnt originally looking for a camaro because most were out of my price range, I was really just on the look out for a malibu or nova (seem to be a bit cheaper at the time) but this popped up and I had to go take a look. My mom has a 67 rs/ss she bought in 1973 that I grew up with so finding a cheapish camaro was great.
First day we got it home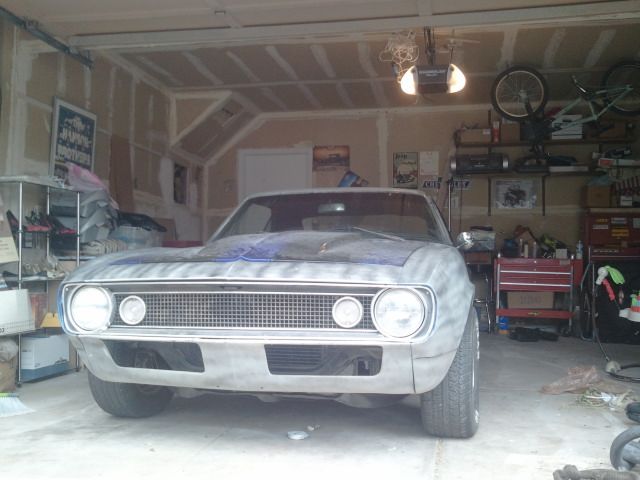 Love at first site for my Daughter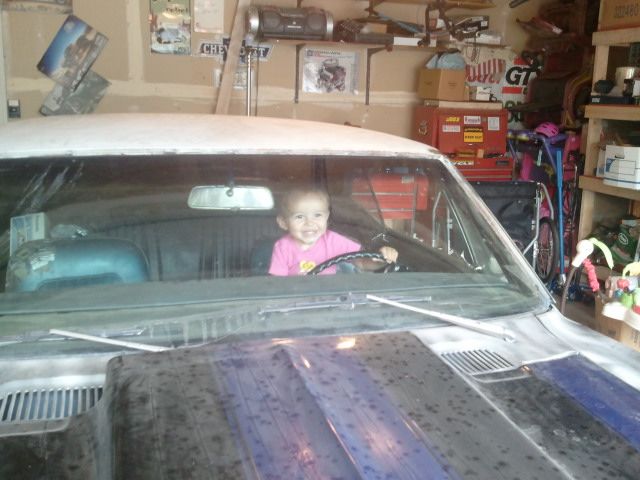 So it had 350 with 76cc heads, super t-10, non posi 10 bolt with 2.72 gears and cragers with little back spacing. The wheels were bent and the lug holes were all wallowed out.
The interior was in decent shape, minus the front seats. Found some front seats on craiglist and set out to clean up the interior. The car didnt get driven much and mostly sat in the garage collecting dust.
old seats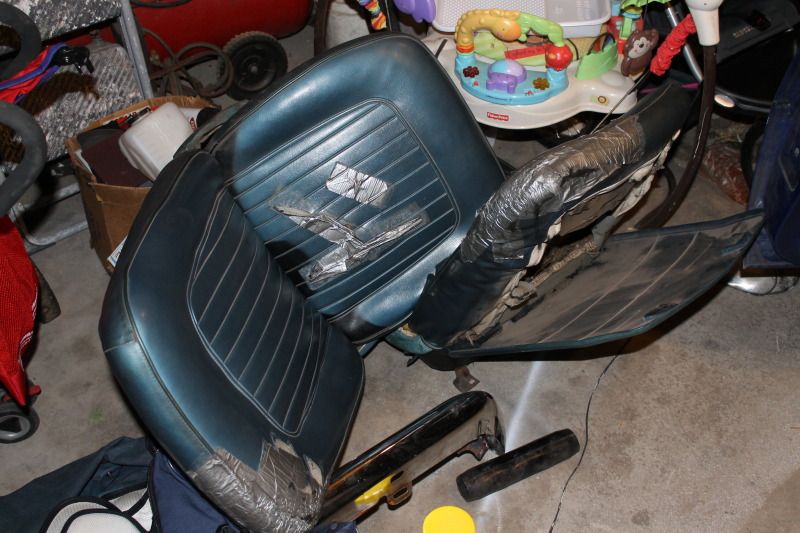 new seats and some interior shots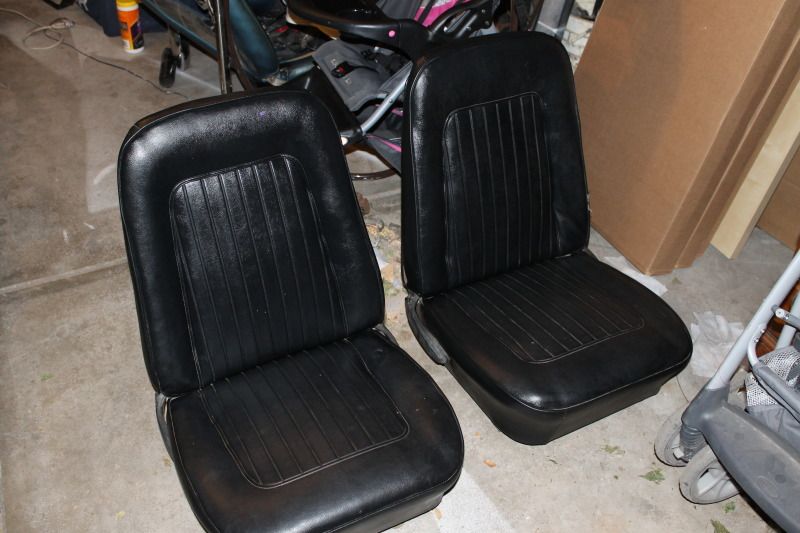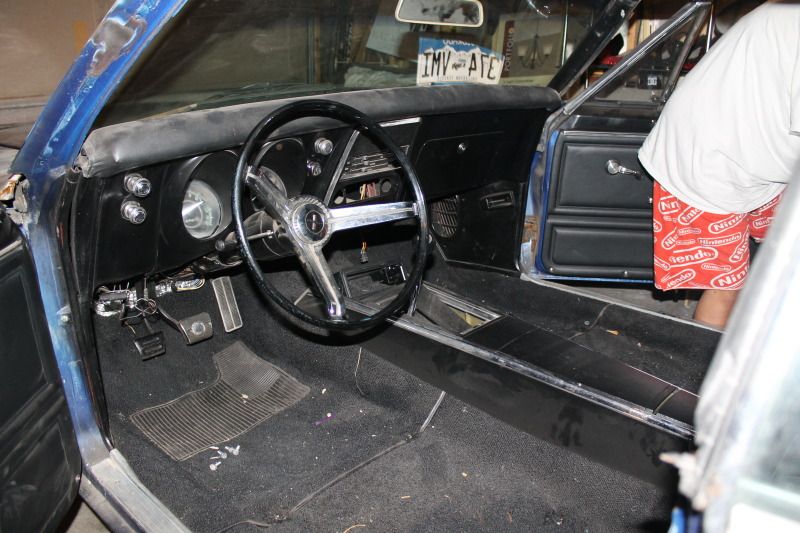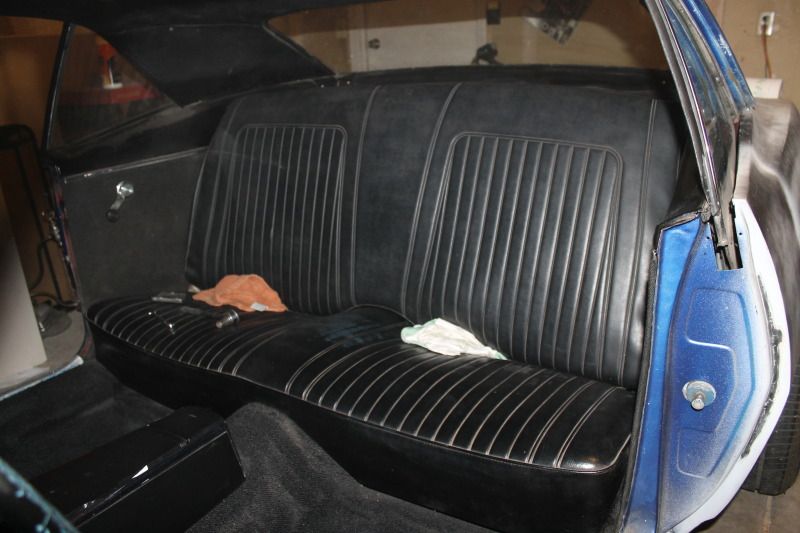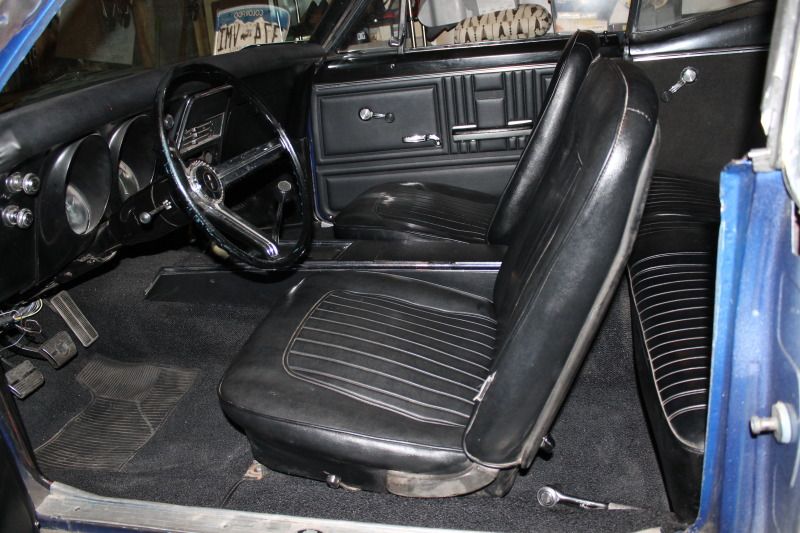 to be continued...