Discussion Starter
·
#361
·
Now that the motor and components are all fitting together, I wanted to focus on the systems that I'm changing up and getting them ready to fire up the motor. One thing that I wanted to do is adding a fuel door in the event that I ever needed to change out my fuel pump assembly and/or upgrade the pumps. It will make the job soo much easier/quicker in the future. I wanted to make it sort of look like it could have come this way so I wanted to blend in the bead rolls. I'm pretty happy with how it turned out.
Here's the starting point where I hacked it away.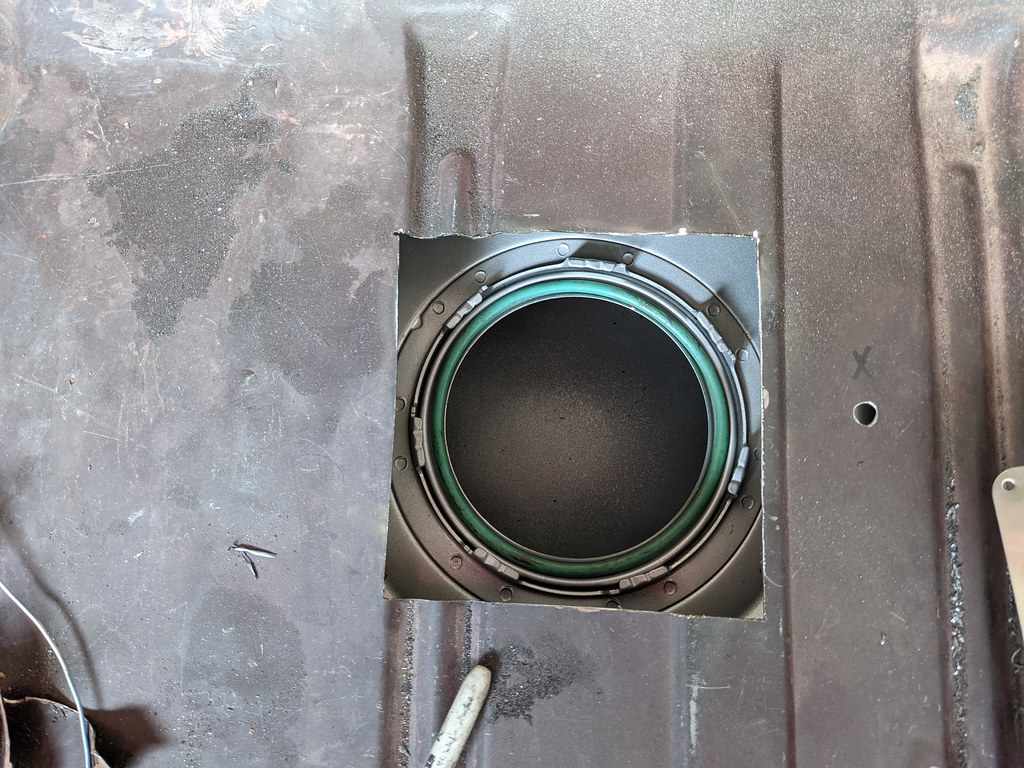 I made some pie cuts on the bead rolls then used a hammer and dolly to flatten them out. One side popped up and the other side popped down. Once it was all flat, I used my mig to weld it back together then ground it all flush with a flap disk.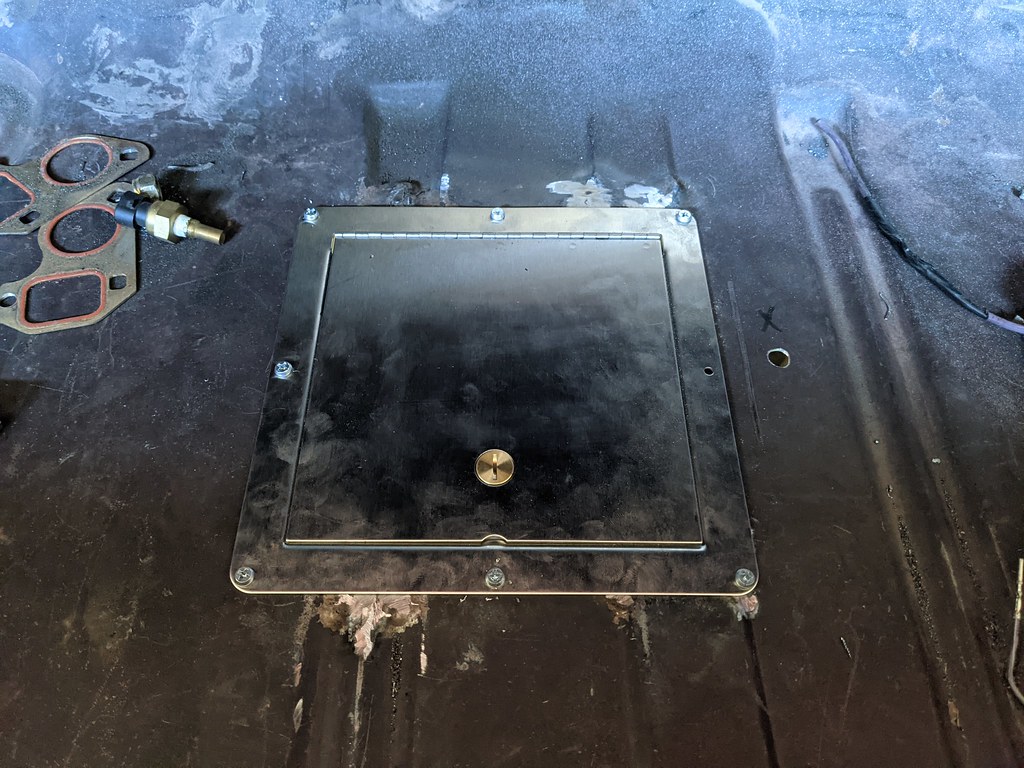 I used some sprayed the door with etch primer, seam sealed the bottom side, then topped it off with some satin black to blend it in with the existing trunk. Once I get the truck cleaned out, I'll go back and spray it over with some trunk splatter paint to give it a more original look.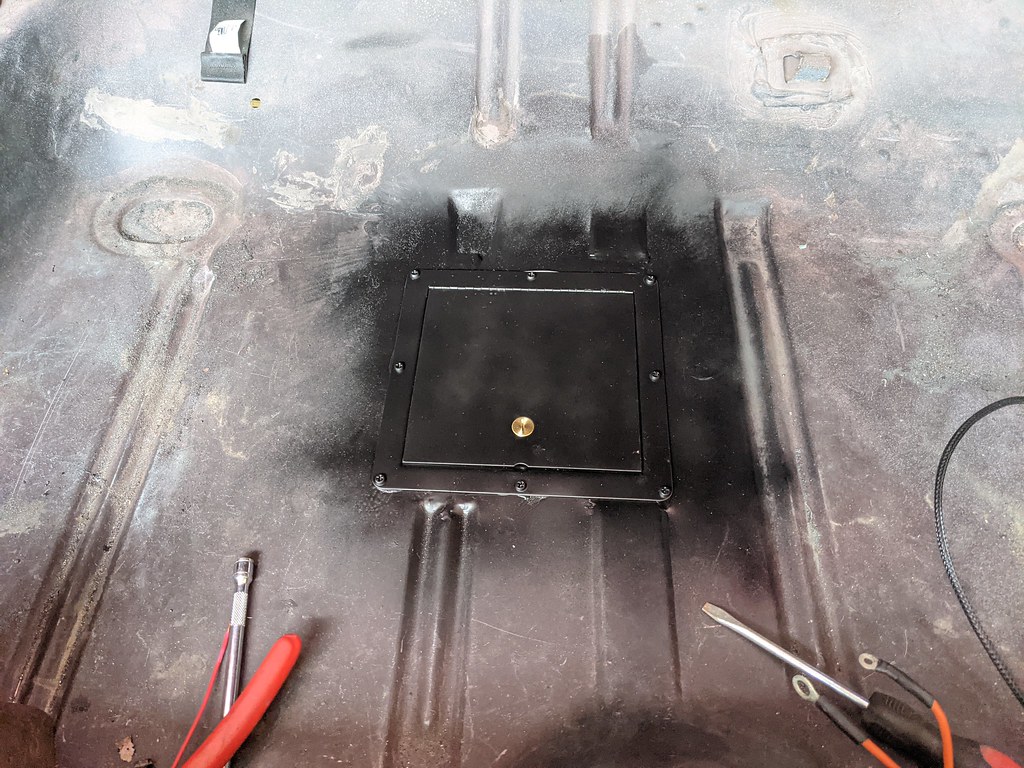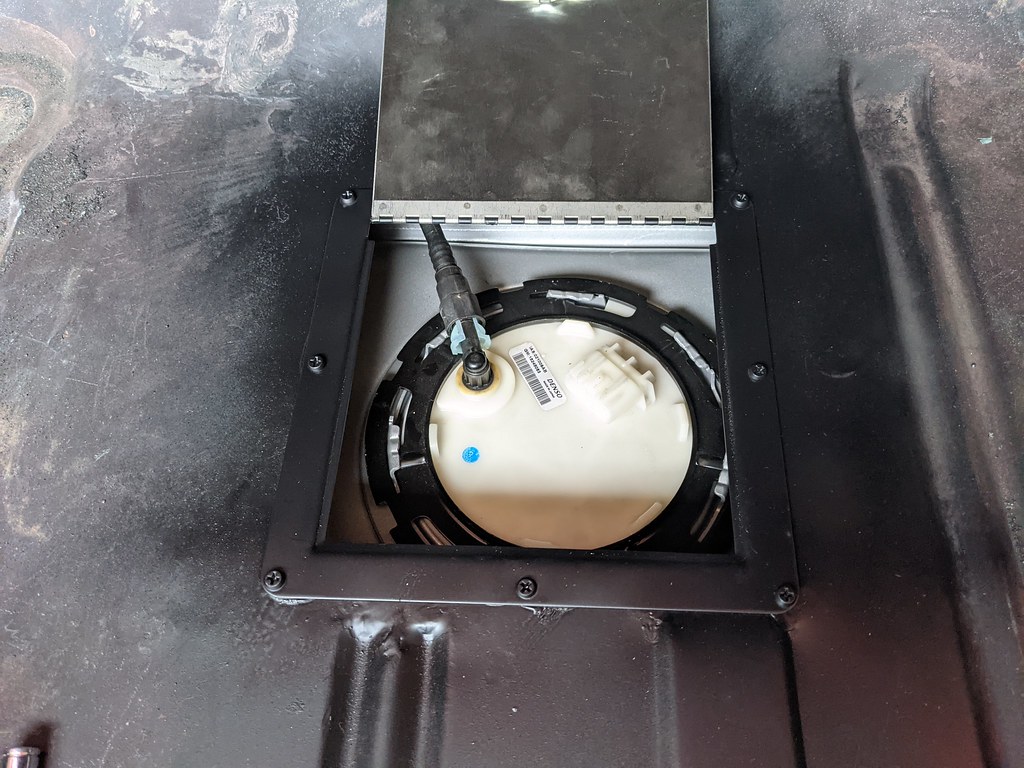 Tank is installed for good now.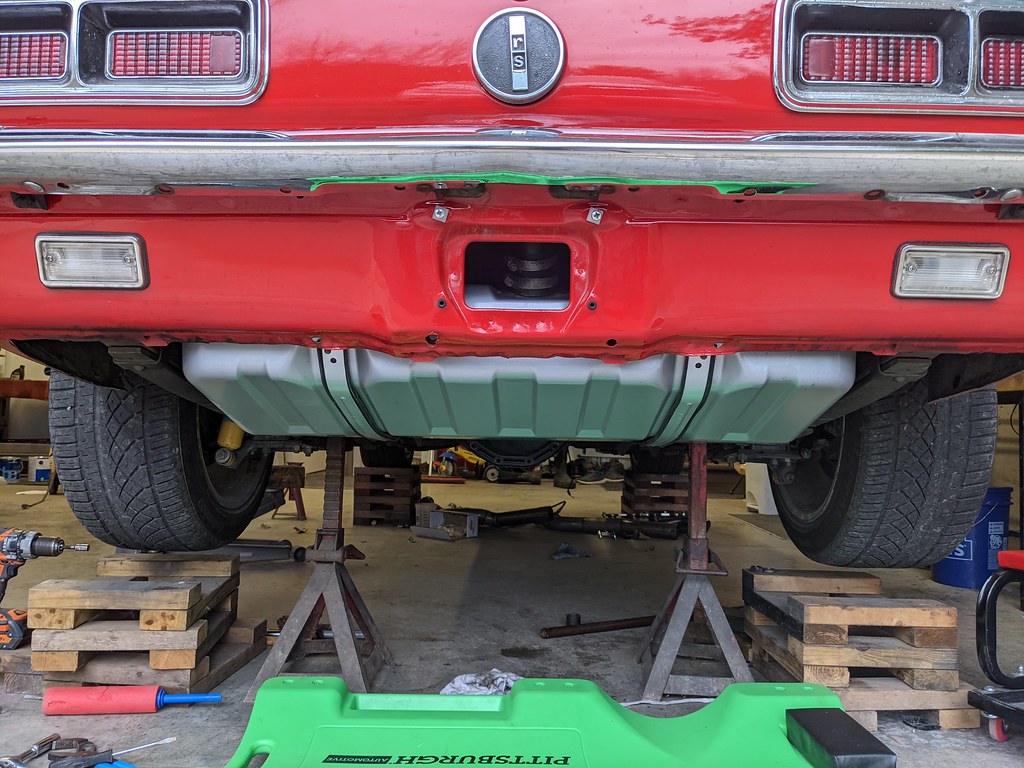 I talked with Carl at Vaporworx and ordered some parts to finish up the install of the PressureWorx kit. If I had bought new I would have had all the terminals and wiring, but since I got it second hand, I needed a few of the terminals. He was super helpful and got back to me right away. Excellent customer service. It's also worth pointing out one reason why I'm so glad that I upgraded to the PWM, since I found some previous work that wasn't my best. I don't remember the soldering being this bad, but check out the corrosion. I believe I did this about 3 years ago, so it happened pretty quickly. This most certainly would have failed at some point in the near future. It pulled apart when I gave it a little tug. Per Carl's (and Andrew's) recommendation, I'll be crimping my connections going forward.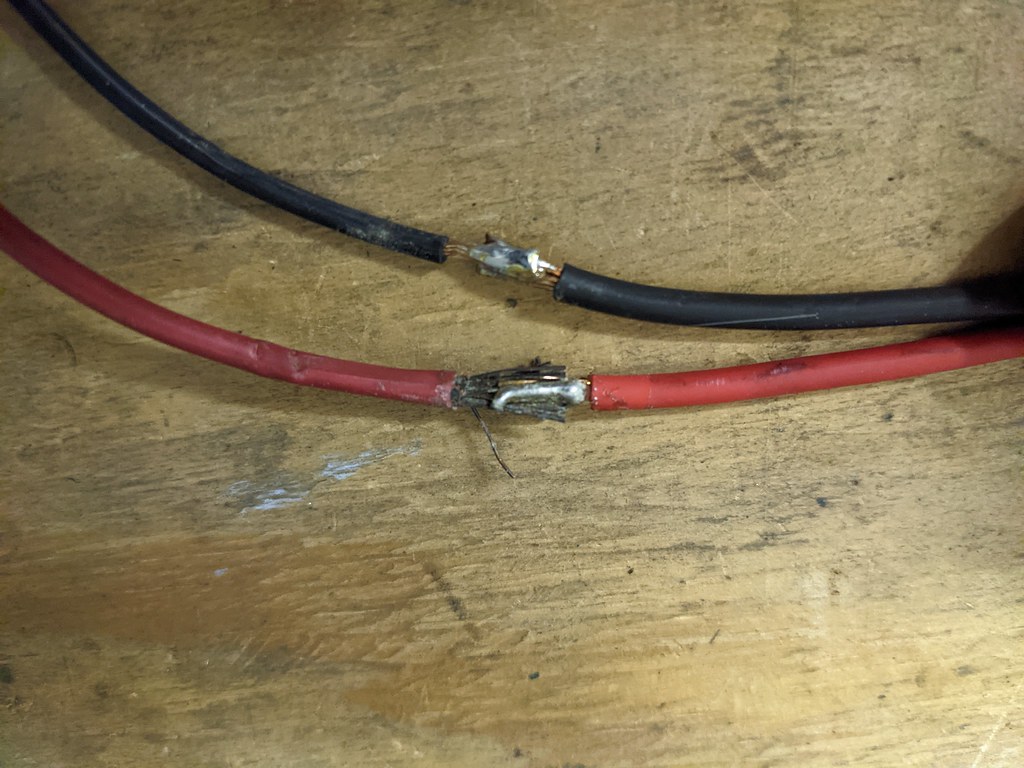 As many have likely found out, the backorder on the Terminator X Max kits is pretty extensive with Holley directly. I waited for about a month and in the end just decided to stick with a cable throttlebody, rather than going DBW right now. Maybe when they are back in stock this fall I'll try again. For now I shopped around and found a great deal on a used Nick Williams 92mm. Came with the sensors too which is a big bonus. It fit great, and just barely cleared the PS reservoir. I'm going to make my own version of the Motionworks DBC bracket using a truck cable holder that I've had for a while and good news is my old throttle cable fits with room to spare. WIN.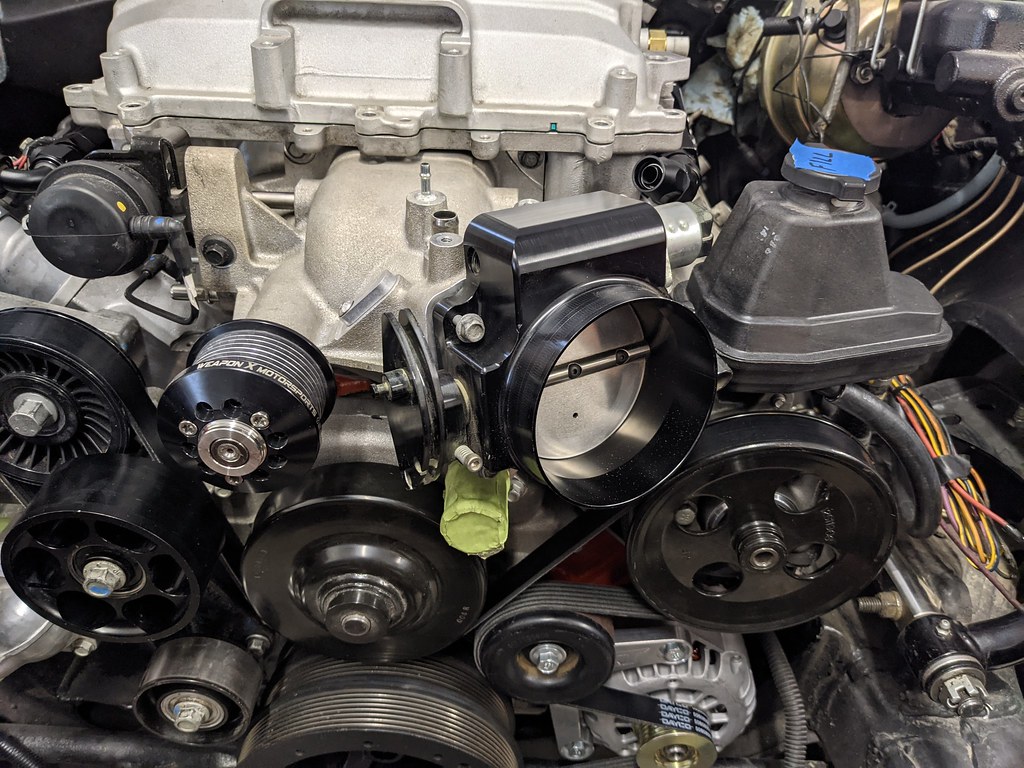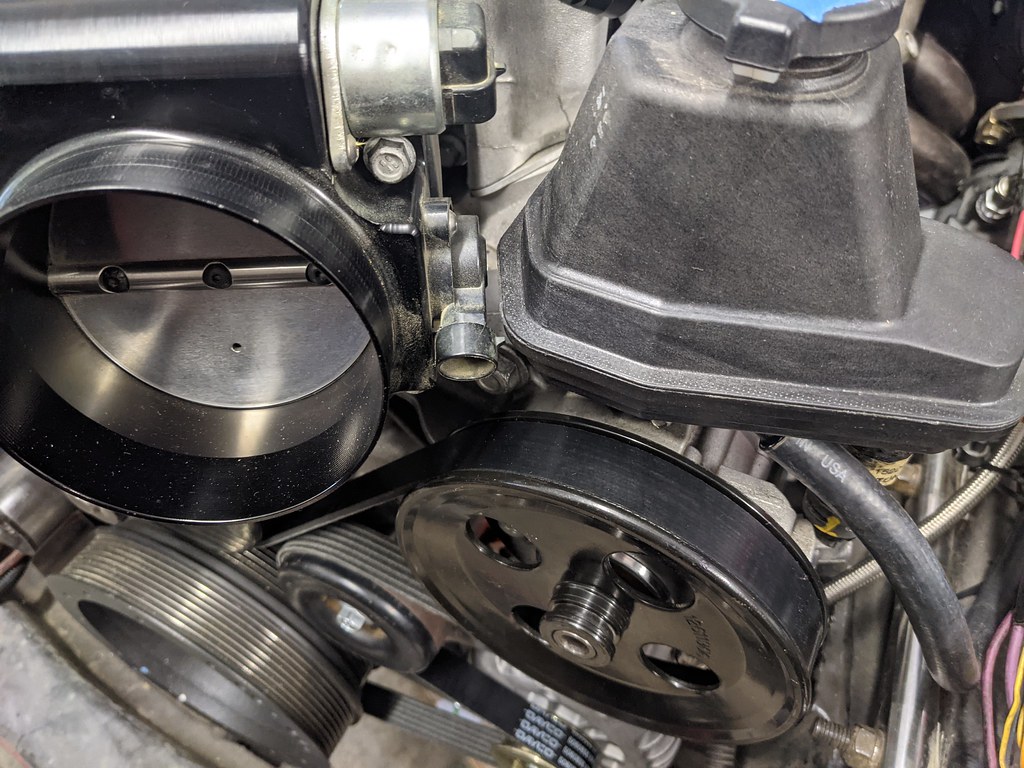 Moving back to my yoke swap on the rear differential, I started doing some research on the correct seal. I found out that all of the one's that you get at the parts stores and RockAuto are actually meant for truck 12 bolts. Some people used a small 1/8" shim or don't fully tap in the seal to get the right depth. Then I found out that there is one company that does make the correct seal, and it's available at Summit Racing. Ratech RAT-6109 for those interested. This will allow the seal to sit closer to the seal mating surface on the yoke since it sticks out farther.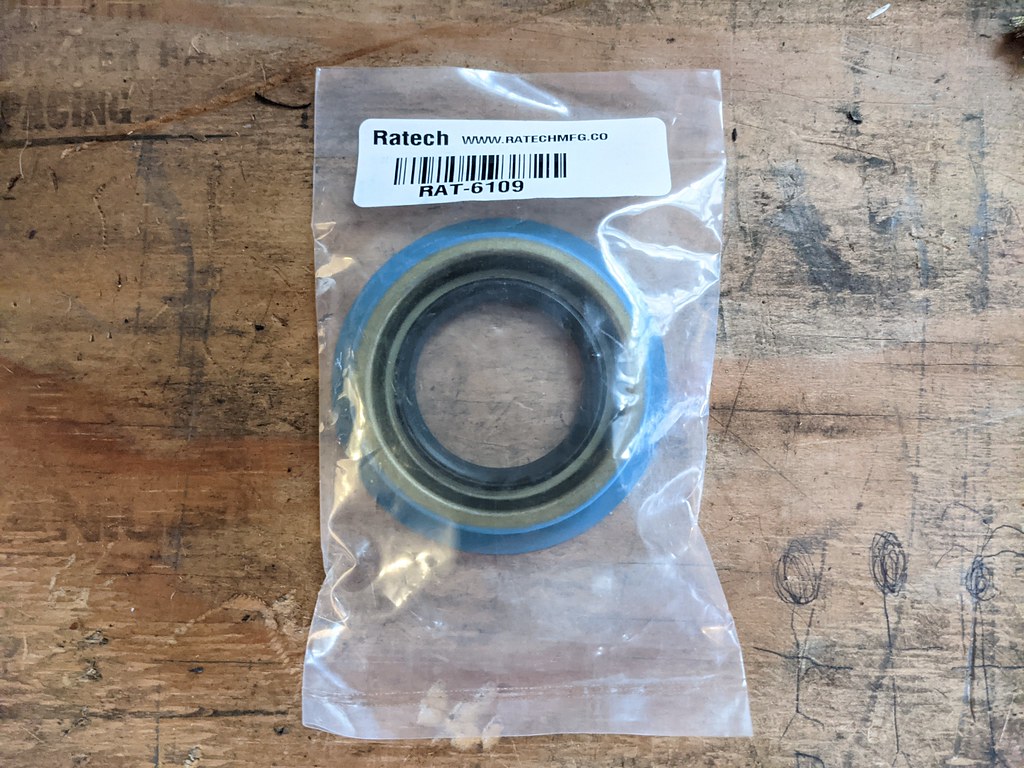 Timkin vs Ratech.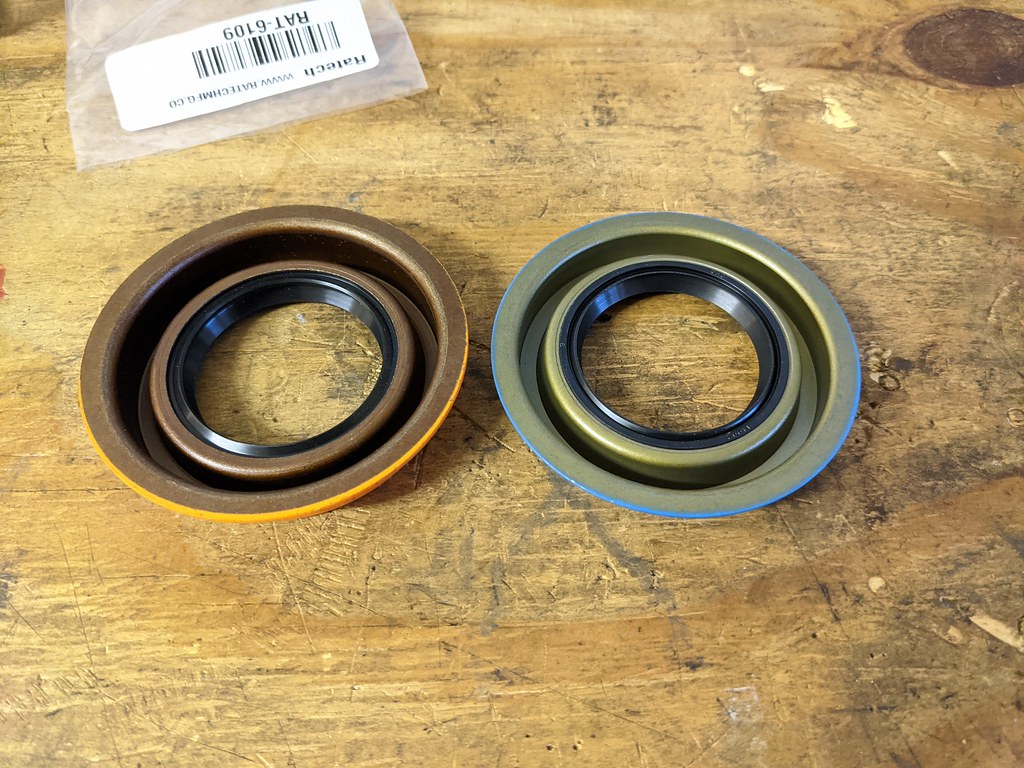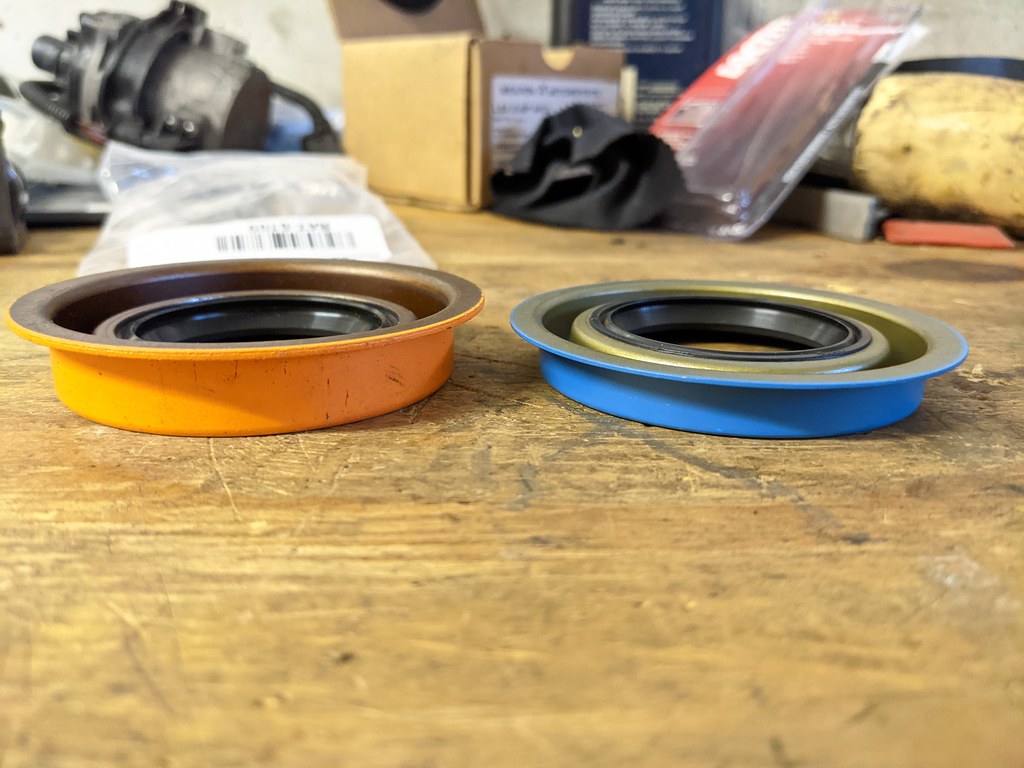 This along with silicone on the yoke splines should fix my leaky differential. Then more exciting news is my driveshaft from PEM racing came in. I'm very impressed with the quality and how quickly it shipped to me. This is their Drag Racing 3.5" .125" wall driveshaft with 1350 ends and Spicer solid U-joints included. They had the best price by far, and it came with free shipping! I ended up measuring 42" with my combination, but if you are replicating this build measure yours first. The guy I emailed there said that this combo should be good for around 750+HP, so I should be well under this figure.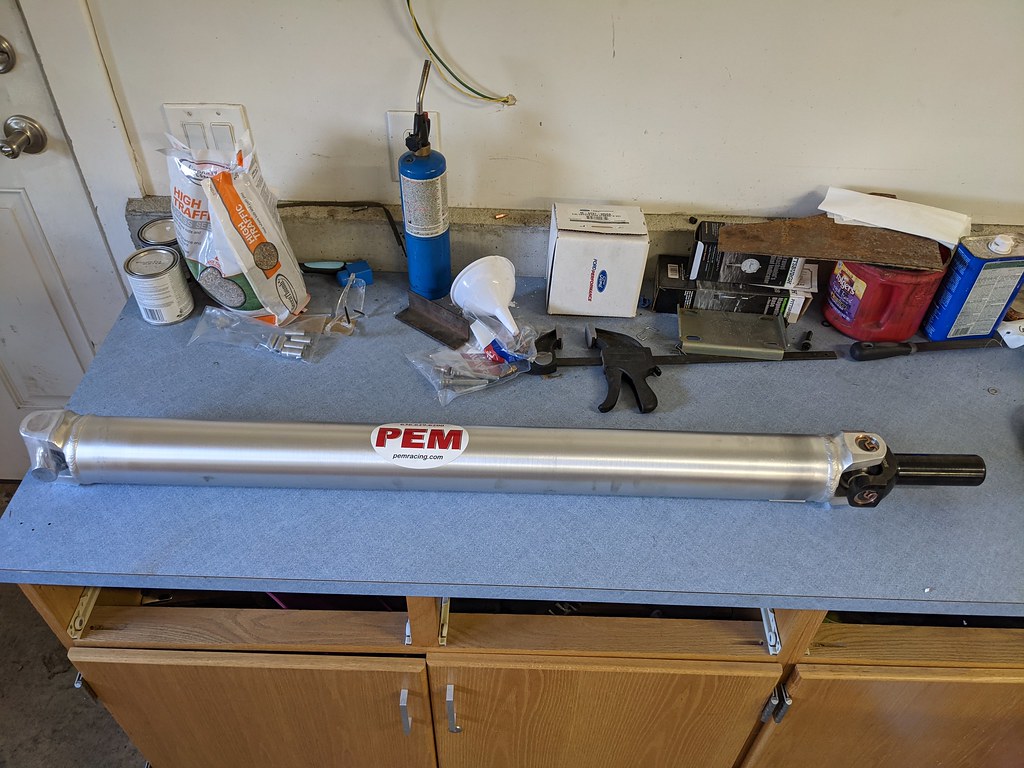 Installed my Sonnax 1350 ujoint and test fit everything. Looks like I measured spot on with about 7/8" of stick out of the trans.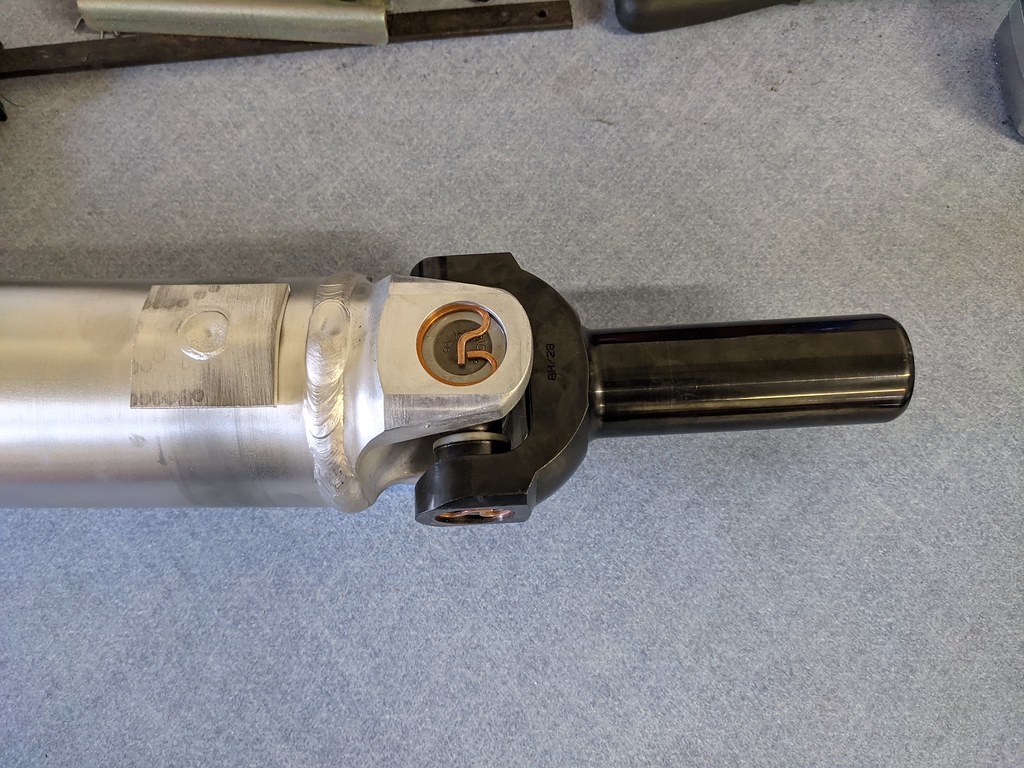 I ran out of time to get the yoke reinstalled, but the new seal is in. I'll need to torque it and then check the rotational drag with a torque wrench. Then I can button up the driveline and test fit the exhaust. I'm hoping that my mufflers won't be too close, but if not I may have to modify them or possibly replace.
I'm hoping to get out in the garage tonight and get a lot of work done.
Ryan