Discussion Starter
•
#1
•
So I'm 17 and I've been saving up for about a year and a half to buy a 1969 Camaro and this one just happened to pop up at the right time and for the right price. I will be asking a lot of questions and some of the questions may be dumb so keep in mind I have 0 idea of what I'm doing. I also don't have a welder yet(soon) so I will just be stripping the car for now. I do have a few good things going for me. 1. My dads been doing this sorta stuff for about 40 years and he restored his own 1969 camaro when he was 17(you can see pics by looking at my garage on my profile. 2. AMD is 15 minutes away from my house and its the main distribution and installation center(Buford, GA) 3. Summit is about an hour away. 4. I have common sense.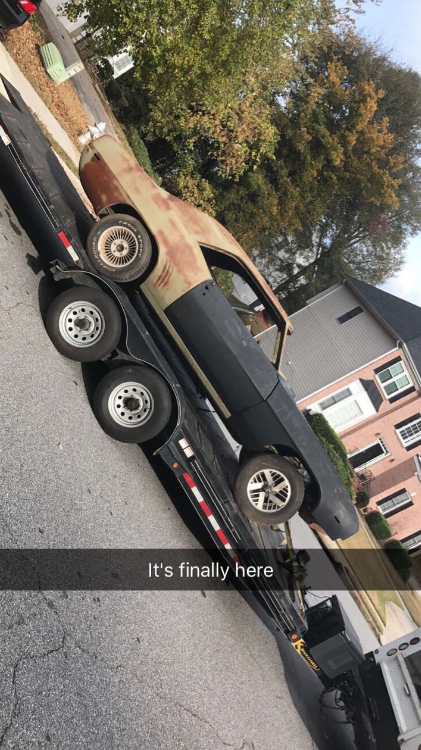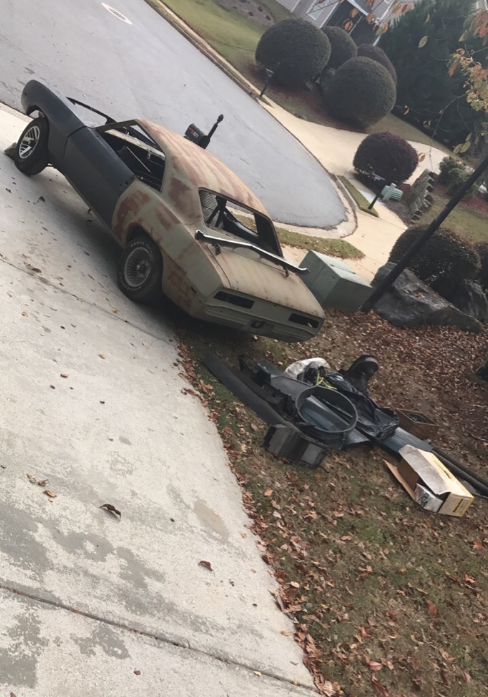 This was when the car got dropped off. My driveway is like a hill so the trailer couldnt get up it so they dumped it right there. It came with 2 cars worth of parts. Everything but motor and tranny.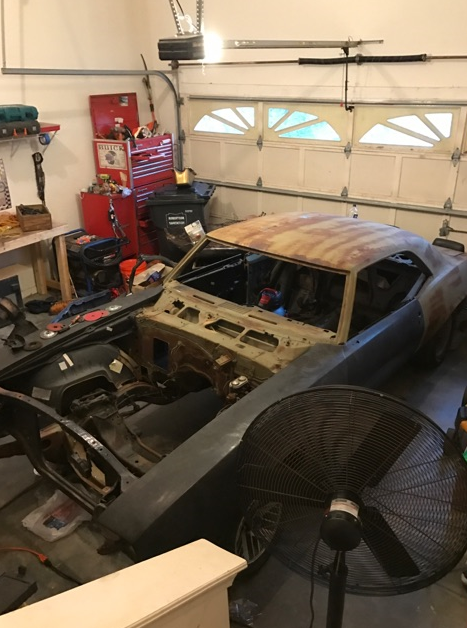 I had about 10 of my friends come over and push it up my driveway and into my garage. There was no steering wheel so I used a pair of vise-grips.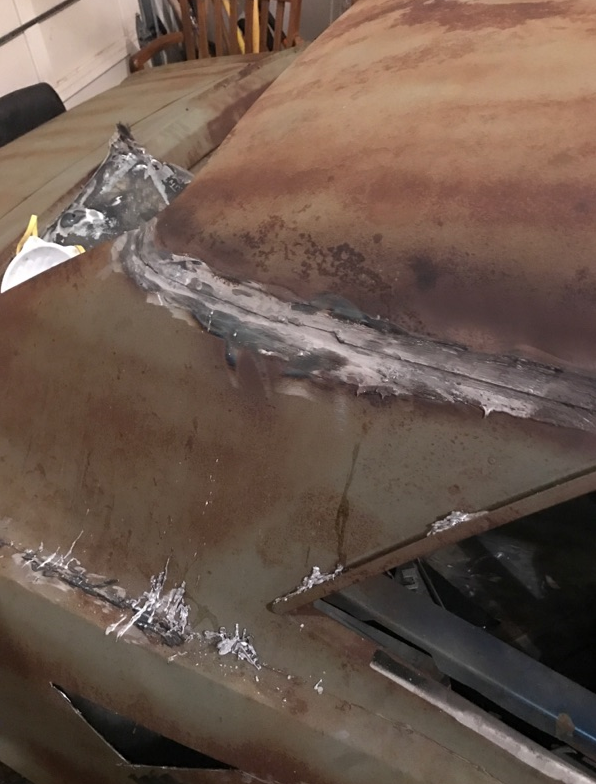 I wanted to start with the quarters since they had horrible skins installed a number of years ago so I melted the lead out of the passenger side seam.
I changed my mind and wanted to do the floors so I could install subframe connects but I ran into a few problems that I didn't spot before I bought the car.(not a big deal its just more work, time, and money...)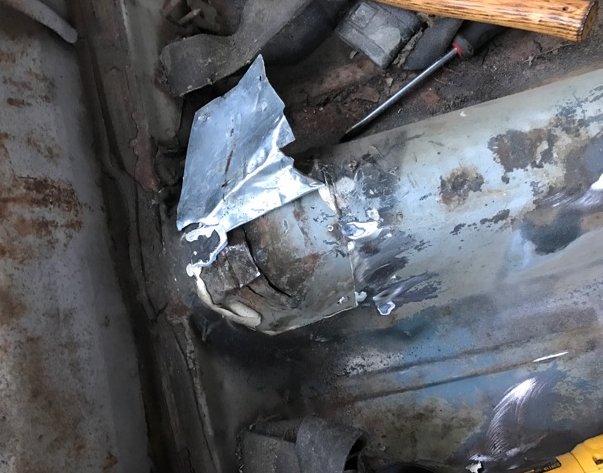 Apparently the driveshaft or something went right through the floor so they decided to patch that with some rivets and sheet metal.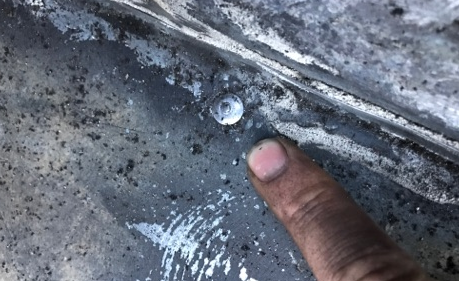 Next thing I went to was the riveted floor patches that the same guy put in directly above the old floor.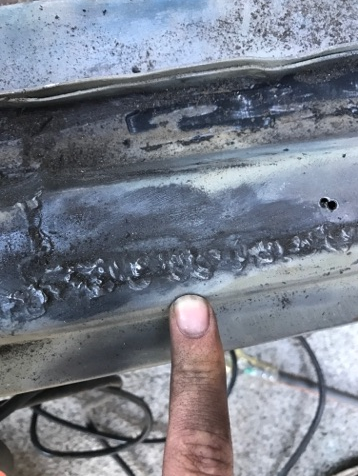 I also noticed that the rocker was replaced by someone who actually "used" a welder....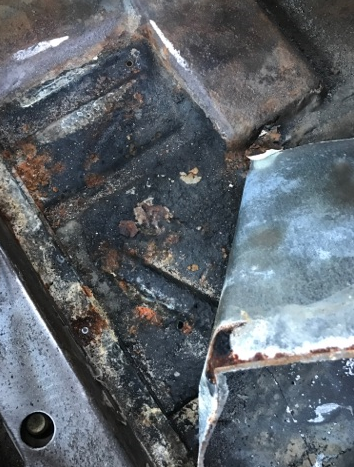 I pull up the floor patch on the drivers side to notice this... Theres the same one on the drivers side and there were 2 more floor patches installed behind the front seat supports but they actually cut out the old floor and welded in the patches with brass. I'll probably still replace them but they did a better job.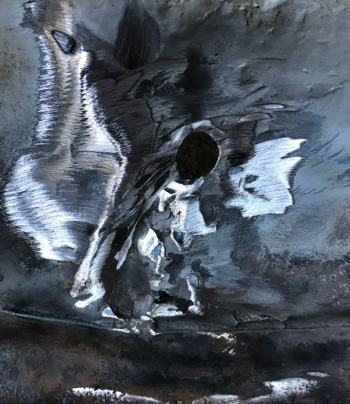 Since I was stripping the entire floor I noticed "some" bondo on the transmission tunnel and stripped it off to find a serious amount of dents and about a quarter size hole.
All and all the floor is gonna need some attention but its not as bad as some cars and it can still be fixed so I'm not too upset and I'll do my best to fix it.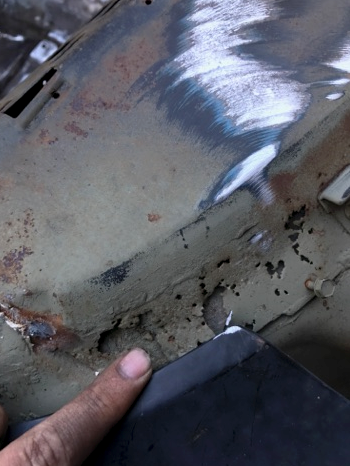 So I know these rust out a lot on first gens so the dash frame is gonna need to be replaced and I'm gonna cut it out before I do floors to make it easier to reach the toe boards.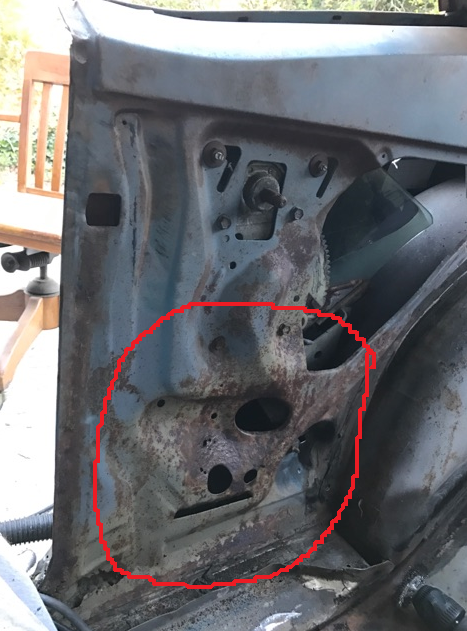 Pretty sure AMD sells this piece can anyone link me to it?
Also, how do you get seam sealer off your skin? I was stripping it off the floor and now its all over my arms and legs