Discussion Starter
•
#1
•
it was a beautifull sunny day and i decided i was going to replace my front spring bushs . that sounded simple enough and i had the new parts so i was thinking i could do this in a few hours and be watching saturday afternoon football and smashing down beers in no time.....well 3 weeks later and that idea to replace bushes turned into removing my springs completely, dropping my tank , removing my diff, replacing every suspension part from the doors back etc etc....in my haste i tore down my rear drums without taking a picture or any reference .... i did a few searches on here but never found any real good directions on how to put it all back together so here is my 23 steps to a hard pedal.
here is every part you will need to get the job done . i did it with minimum tools. 2 in fact ,a small flat head screwdriver and a spring puller hook.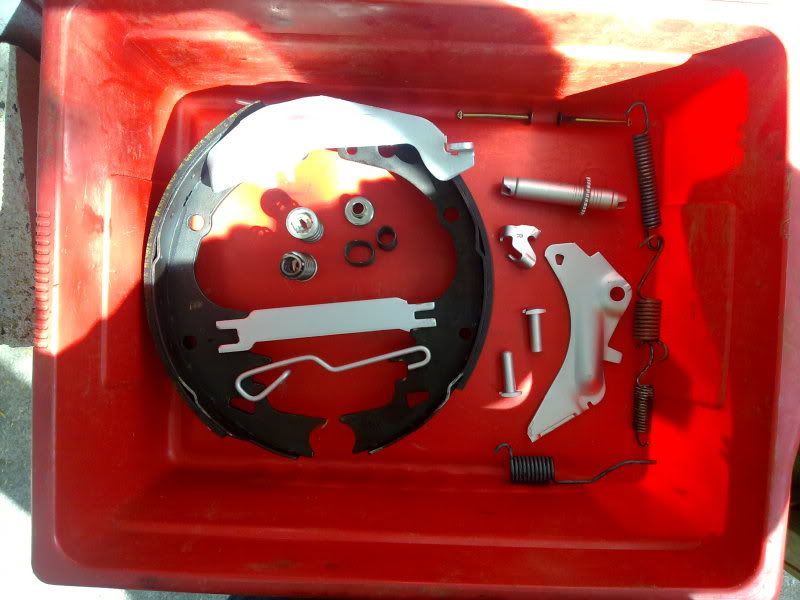 i started with putting some molybedinum paste on the piston sleeves and sliding them home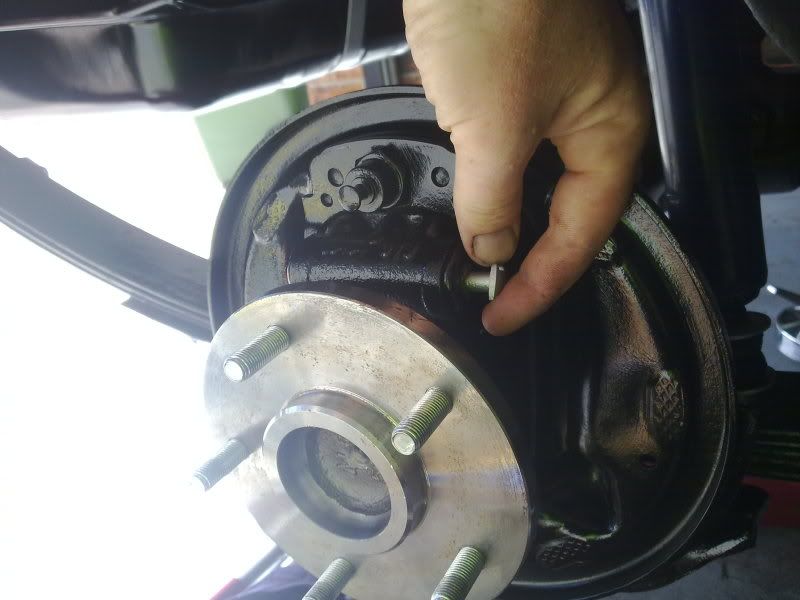 next push the ebrake cable through the hole if you have had it out. click and its home.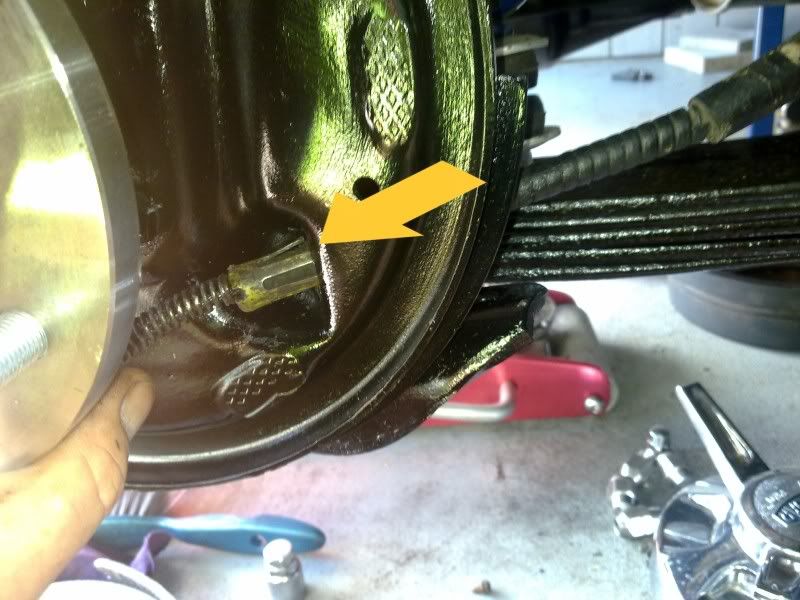 slide the forward pin in through the rear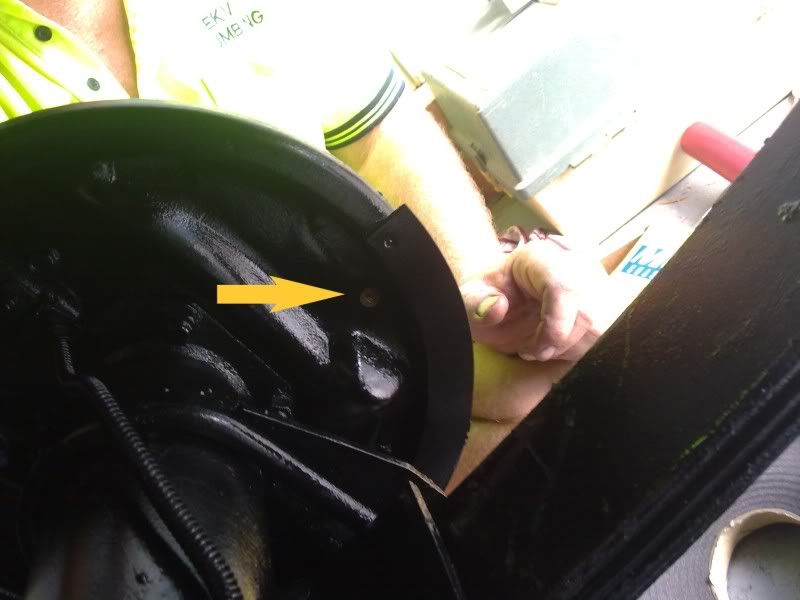 place the front shoe in position ( caution:the smaller shoe)and clip in the shoe hold down spring.i did it pretty easy with tough fingers.
lets get the park brake lever on next. believe me this spring is tough and a rag and the spring puller comes in real handy here.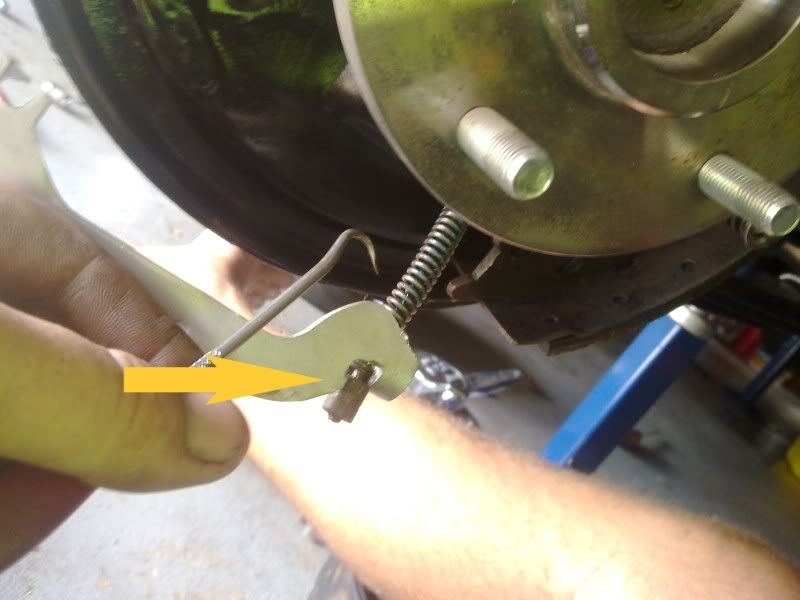 put the larger rear shoe in line with the park brake lever using this locater slot.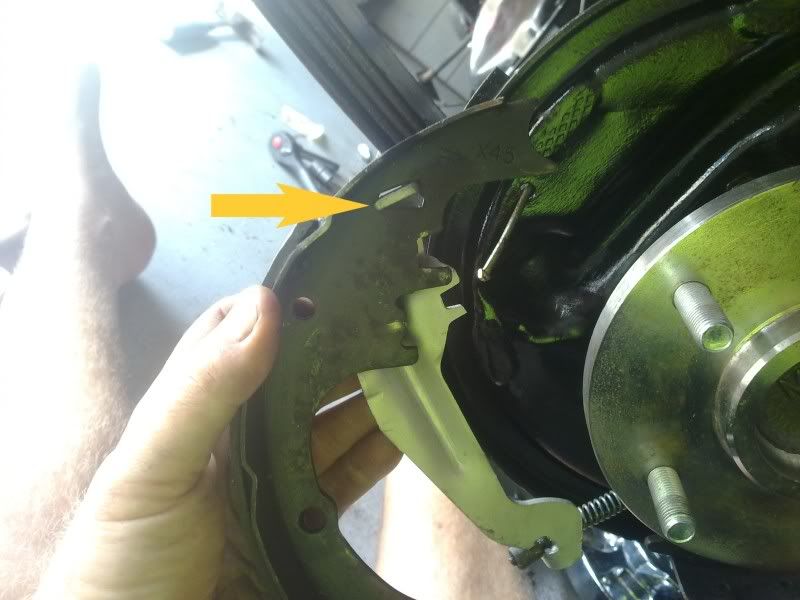 dont forget this side has the washer for the spring to locate on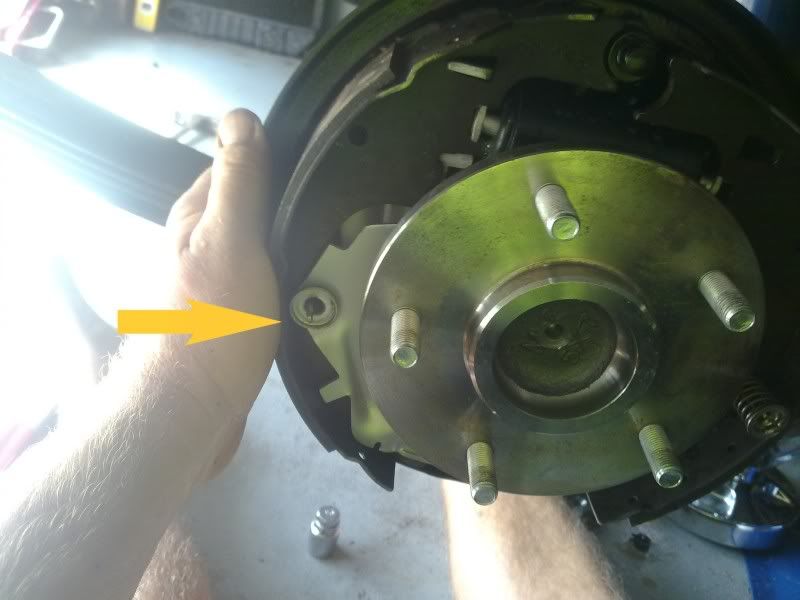 this is the time to slide in the adjusting pivot leaver. its 3 prong arms sit in nicely once its behind there.here it is all loosely assembled for now, and loosely is no understatement as without the springs on yet it does seem a bit unsecure. push on the other shoe hold down spring without getting too agro like me .