My Wheel Mount Mate finally arrived this week. That gave me the opportunity to test fit my 275/35/18s on all four corners. The Nitto NT01s look crazy! Good news, it all fits. I'll be calling Frank (GPSuperstore) on Monday to order my Forgelines 18x9.5 ZX3Ps in gunmetal.
http://www.forgeline.com/wheels/zx3p.html
Once they arrive I'll be ready to rock and roll on the installation of the Speedtech UCA and LCAs, ATS tall spindles, Hotchkis front springs and bar and C5 brakes.
I forgot pictures of the front mockup, but that's a lot of rubber up there. Quite a bit more than the 225/50/16s up front now...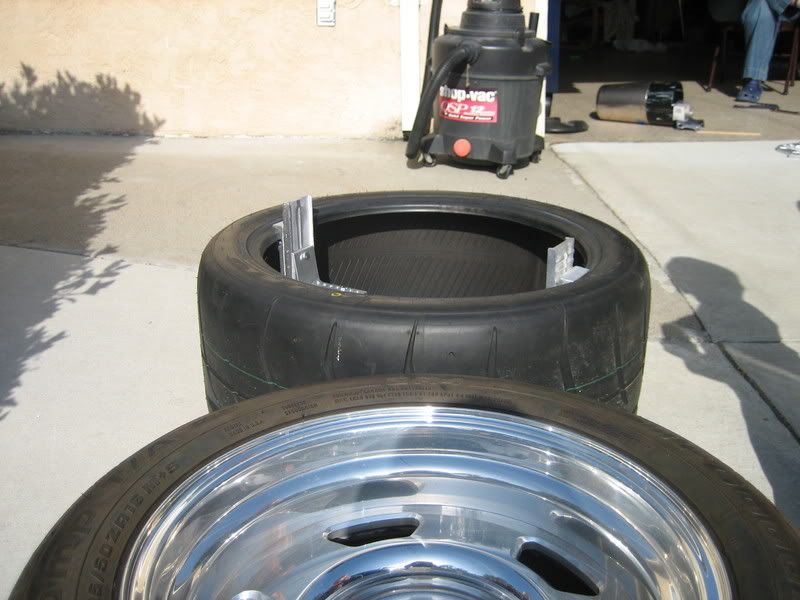 Rear shots... compare a 255/50/17 on the right...