Discussion Starter
•
#1
•
Wasn't really sure if this should go in electrical or PT, but I figure I'll get bashed less here, so here goes...
This thread isn't about a hideaway headlight conversion, but rather the conversion to HID headlights in an RS Camaro. My headlight doors work great thanks to the Retro Elecro conversion I did several years ago, but the lights were a little underwhelming, even with the typical headlight relay upgrades. So I decided to do a true HID (projector) headlight conversion using a Bi-Xenon 42mm 35w 5000k kit from Dapper Lighting. This keeps the use of High/Low beam function. They make a 64mm projector, but I thought that was overkill. You can also upgrade to 55w kit, but more overkill. The kit comes with the headlight assemblies, ballasts, wiring harness and 5000k or 6000k bulbs. There's no way the 64mm kit would have fit in an RS car due to the oversized headlight housing.
Dapper 42mm projector 35w 5000k kit:
https://www.dapperlighting.com/collections/projector-headlights/products/7-classic-projector
There were a few challenges along the way. Since I'm using the Retro Electro headlight motors, they occupy some of the same space that the new larger headlight body wanted to fill. And the headlight housing itself is larger, so a fair amount of trimming had to be done. If your car is all original, don't try this at home, but then again, you wouldn't be reading the Pro-Touring forum either...
Original, perfectly functional Halogens:
Here's one of the two HID ballasts. I mounted them in the space between the front fenders and the radiator support. My battery is in the trunk, so I had the room on both sides.
Passenger side headlight bucket. I had to cut a new opening for a auxilary light protrusion on the new headlight body, as well as widen up the 3 openings for the locator tabs.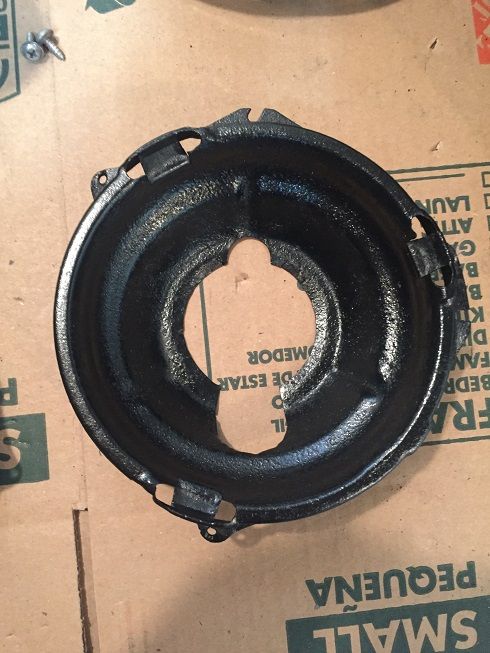 You can see how much larger the opening in the door assembly had to be, as well as how the motor was in the way. I had to modify the back of the new headlights by trimming some of the housing away to fit. I also replaced the headlight aiming screws and the retaining spring after this photo was taken: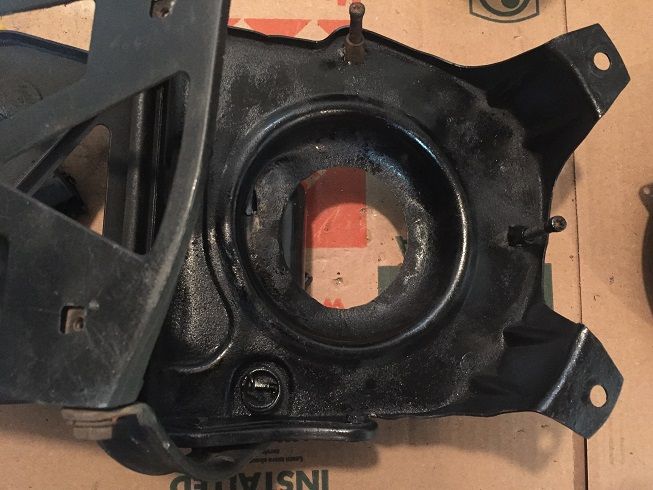 HID headlight attached to the door assembly: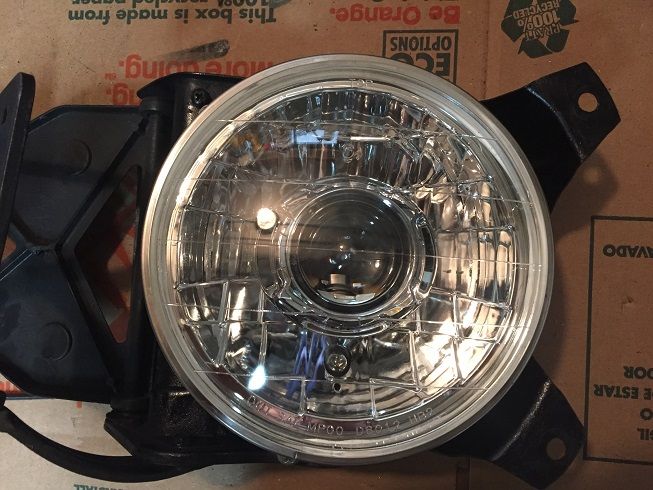 Here's the new headlight installed and on low beam: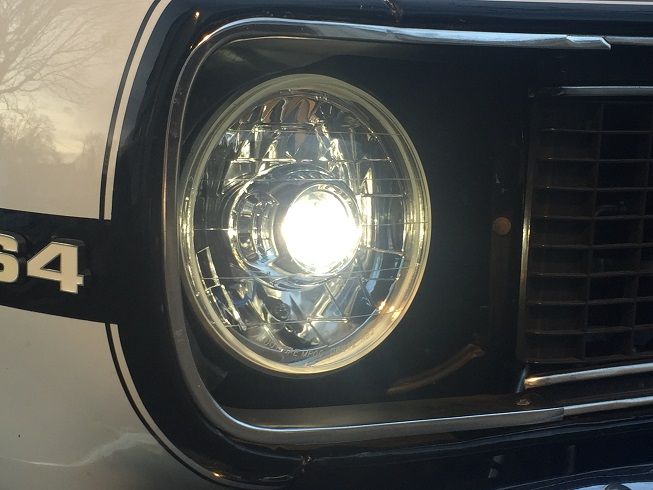 New headlights on:
The importance of proper aiming. I had to crouch way down to get this shot, but if the headlights are aimed too high, you can imagine blinding oncoming traffic!