Hello there!
I am in the middle of restoring my 68' Camaro. And since this is my first time restoring a car, and with my 22 years in this world, I have just about no experience with this. Especially with a project this big I thought it would be a good idea to post this here! So hopefully you will catch me doing something wrong. Since there is A LOT of Camaro gods over here :beers: You're awesome!
I've actually read just about every build thread on here, and learned a lot on the way! And lost a lot of sleep...So thanks for that
The plan for this winter was to pull the interior to install the Dynamats. As you can see things didn't go according to plan :hurray: Well...the interior is out though.
The new plan is a lot more fun...and expensive :sad:
-Restore it to perfect condition
-Paint and shine my old 396 engine.
-Ridetech front suspension with coilovers, and rack and pinion.
-Ridetech 4-link in the back.
-Paint it a really dark charcoal grey. Not sure to go with the chrome or not. If not, flat black all the way.
-And more new stuff.
I need a lot of tips on how to step forward with this. I got an idea on my own, and would like to hear your thoughts on what to replace, and in which order.
The car is now in the rotisserie, and I will weld in some braces before I start cutting anymore.
My plan is to cut out the main floor, and replace it. Just welding it at the rockers, and front. Leaving the trunk floor, and frame rails un-welded.
Then move the car on to the jig. Still have to build it though. Remove the trunk floor. Here is my first question. Is the frame rails good enough to repair, or would you replace them? I think I could repair them fairly easy. But maybe there is a good time to replace them when I'm out with the trunk floor and everything? But it would make a lot more work, because I would have to remove the inner valance panel. And the inner panel looks fairly good, still have to pull the tailpanel to check it out.
While the trunk floor is out, I will patch the inner fenders and cut the rust out of the outers and fit the new replacement parts.
Then install the trunk floor and weld it.
Then move forward and patch the tulips and upper cowl panel.
That is my second question. Would you replace the whole upper dash panel, or cut it like I have marked it, and install a new piece cut from a new part? The lower part of it looks good, but I guess you never know what is hiding underneath. Would you replace everything?? Not sure about that...since the rest look pretty good.
Then I will have to patch the roof bracing. Blablabla, I will post as I go :yes:
All the remaining sheet metal on the car is the original.
Let's get to the pictures, so you'll understand what i'm dealing with. Just got it back from sandblasting yesterday.
A lot of pictures, I'll just throw them on here. Sorry about the crappy phone pictures. Forgot to bring the camera!
Here is what I started with.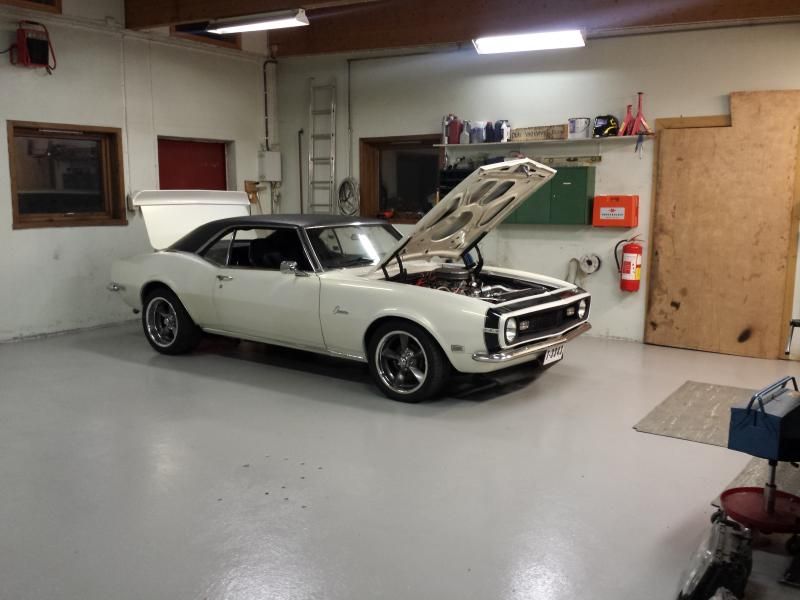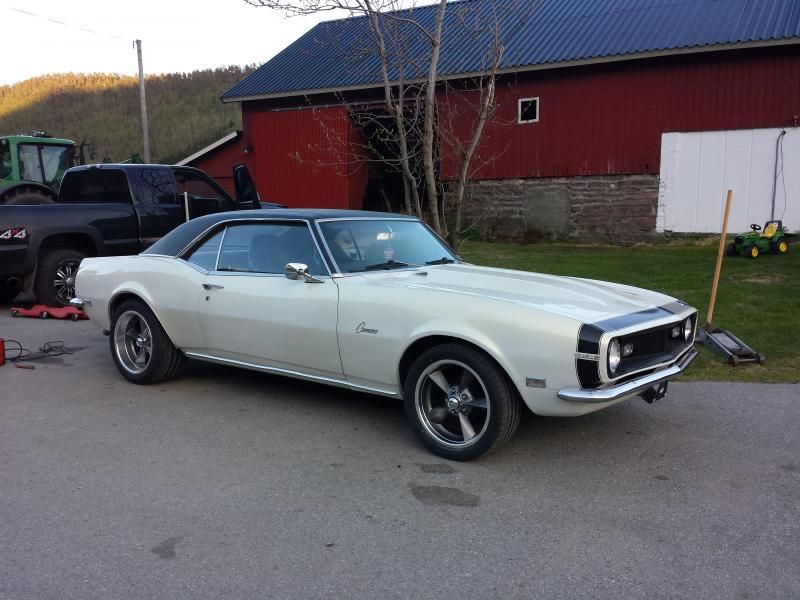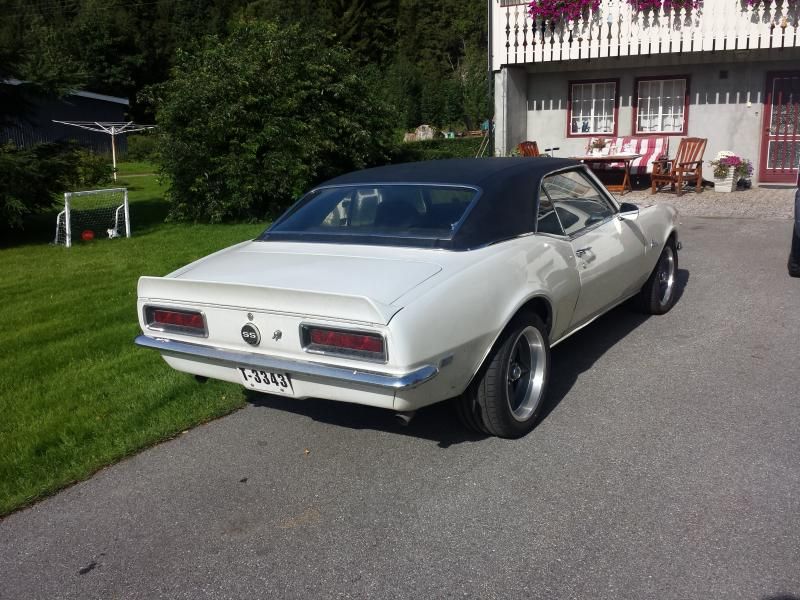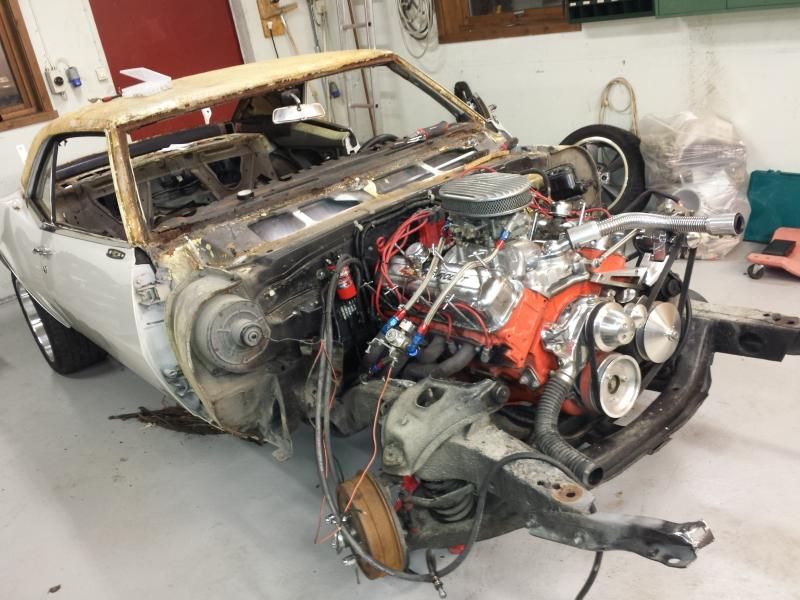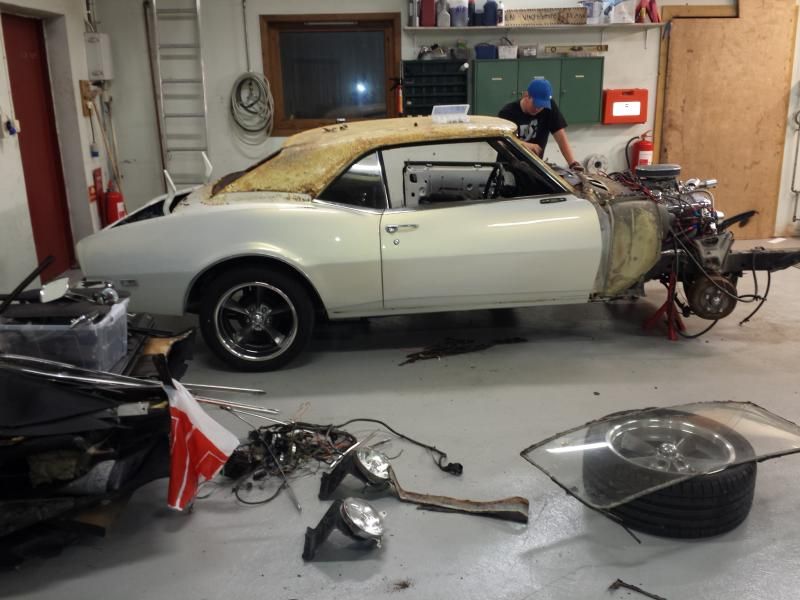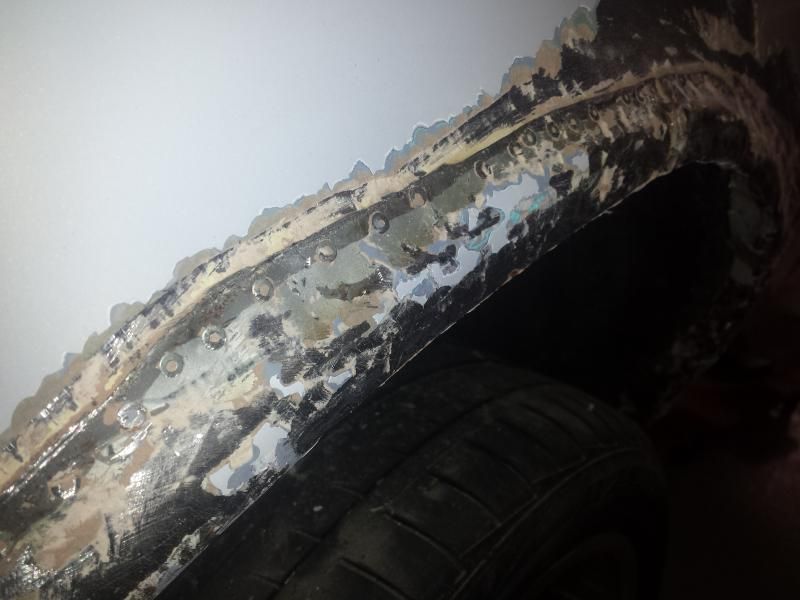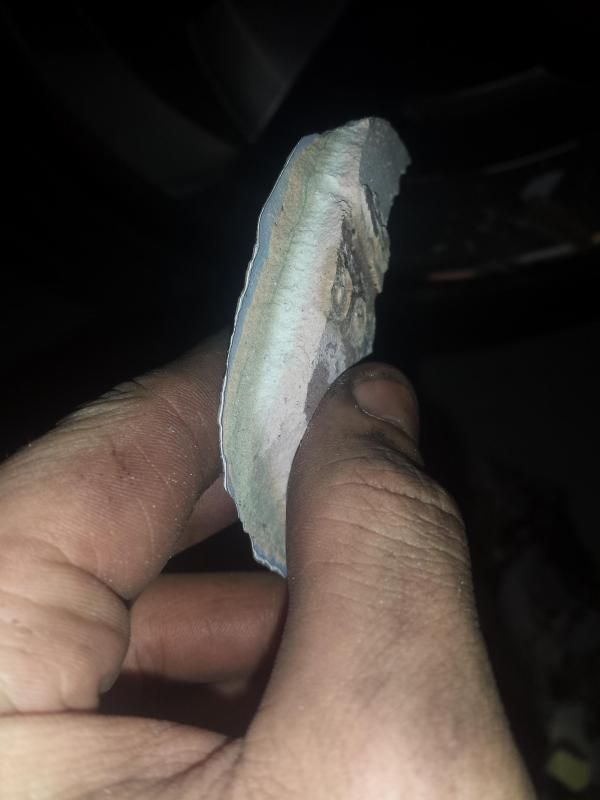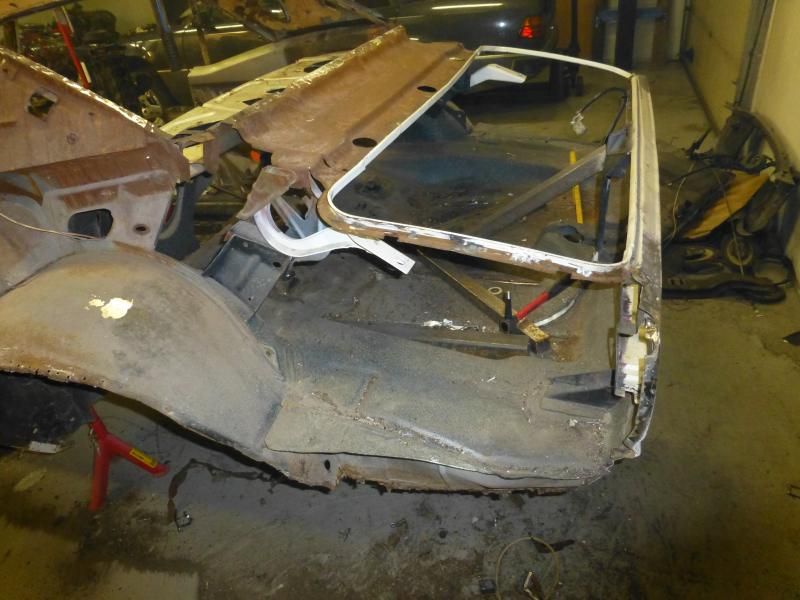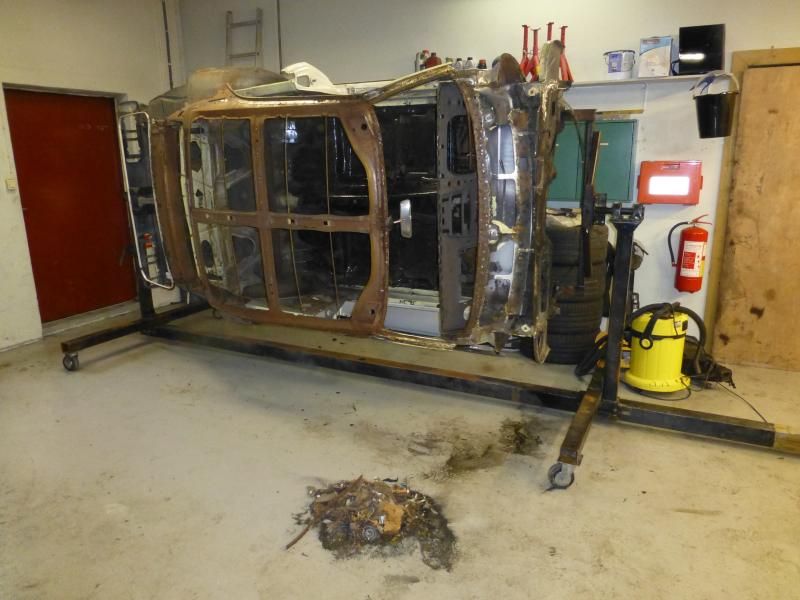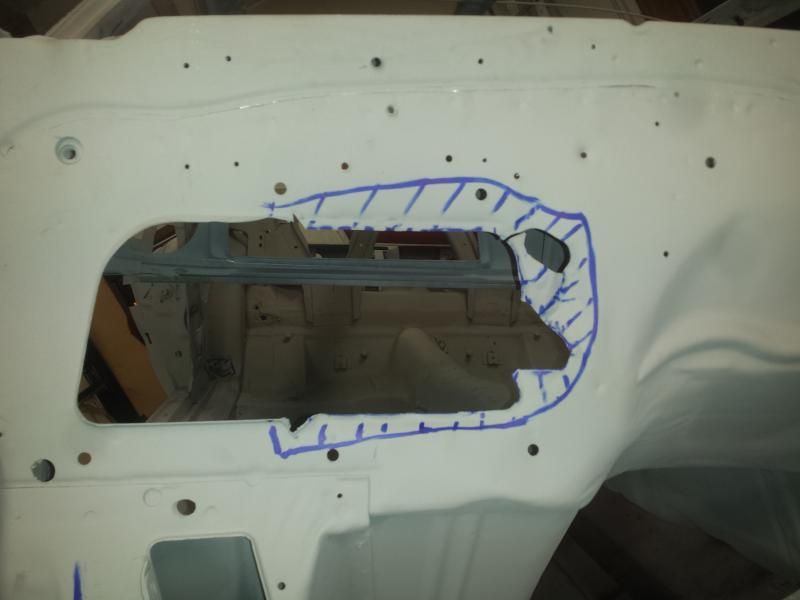 Dash panel