We have been chipping away at the renovation at the new shop. Here is a new tool box I just got today. I am searching for a new project so I am getting organized for the next build. I also have a small list of things to do on my car this winter.
Check and torque all bolts
Adjust & Fix Brakes
Full tune up, set timing, carb adjustment, vacuum, Change Spark Plugs
Fix Ammeter Gauge
Source original door panels or repair
Install dash grab handle
Install reverse lockout assembly and back up light switch
Wet sand polish paint & glass
Polish Bumpers & Stainless trim
Re arch rear leaf springs
New cam and motor work
Replace rear axel seals
Install spare tire & Jack
Replace speedo gear in Trans
Replace trunk hinge bolts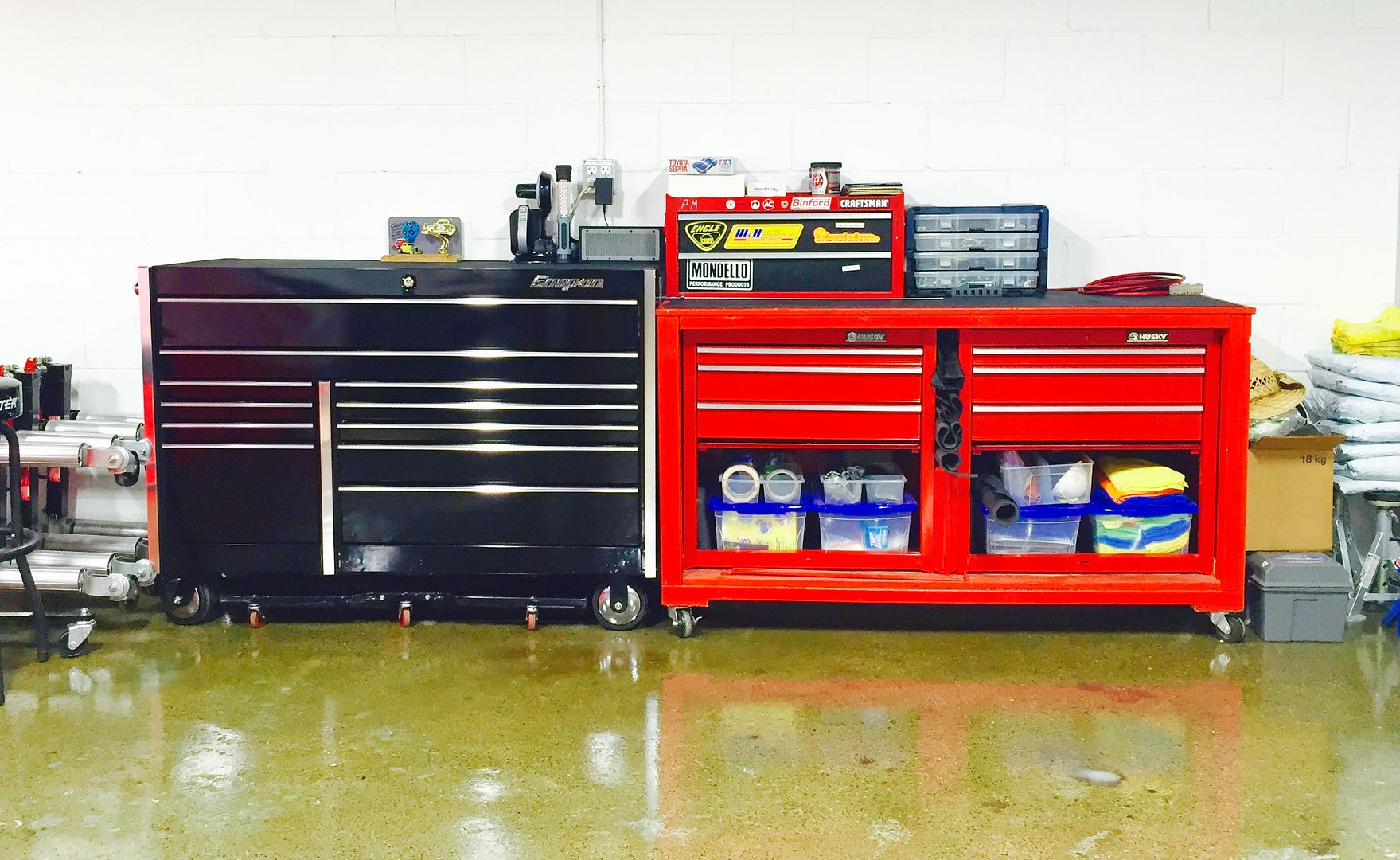 Here is my dads car that I just got polished. I am sure that he would approve. Have been going trough it and getting it back in tip top shape as it was sitting in his garage for about the 8 years or so. Sure is a fine car to drive especially when the turbo kicks in! Original paint and 100% original. 1991 Toyota Supra Turbo Targa
And here is the shop in its current state. Lots of work to do this winter. More progress pics to follow...