Discussion Starter
•
#1
•
Good news and bad, good, my engine finally started, after working non stop on the problem.. which was distributor being to big and hitting the firewall, therefore, having to buy a small cap (i had hei before) and new MSD hei cap... finally get the firing order right and connect the battery and gas line, cranked it and wahla! it started, ran for about 30 seconds, and then died.. at this point i have my jimmy can running a tub to my fuel pump, so the starving for gas was because the tube was sucking from the bottom of the can.. anyways fixed that, started it, ran for another 30-45 seconds, and i shut if off.... ITS WHEN i noticed the coil squirting its oil all over my firewall, it honestly looked like it was gonna blow up.. well i had all my wires set up correctly, took it back to parts store and they said theyd never seen something like it.. exchange for a brand new one!
take a look for yourselves!
and this is the after math of the coil!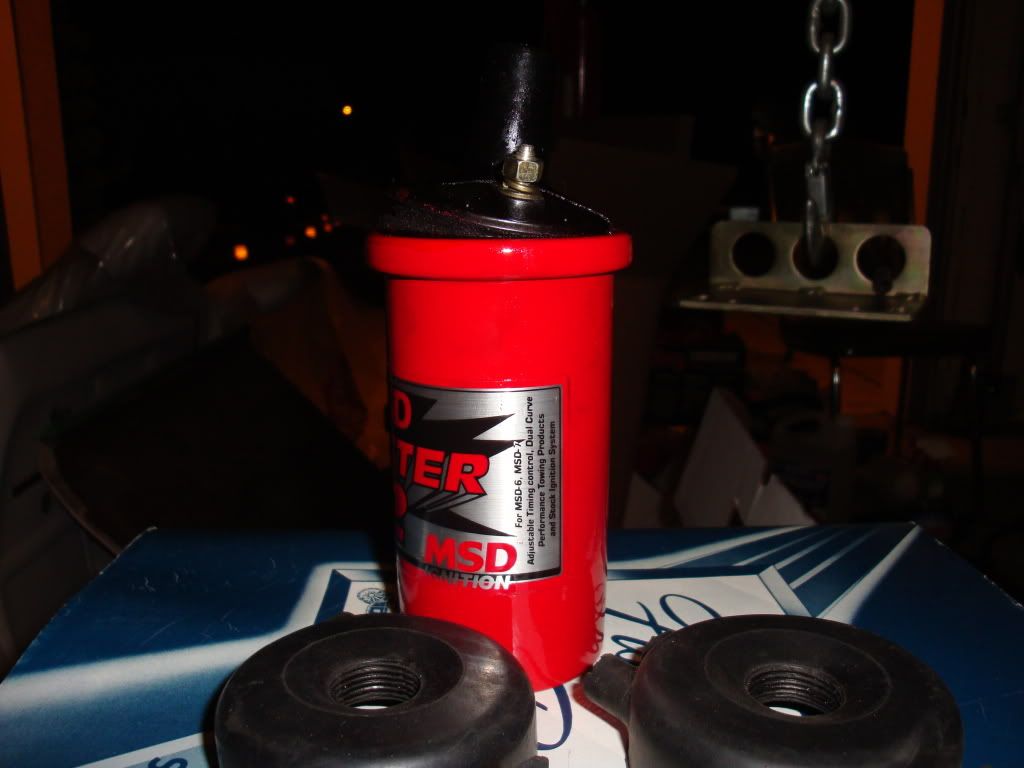 and how it sits, as of yesterday lol