Discussion Starter
•
#1
•
Amico H4 Headlamp Relay Wire Harness Kit Review
After pricing out what it would cost to build my own headlamp relay kit and the time it would take to do so, I did a quick online search and found the
"Amico Car 30A Fuse 2 H4 HID Headlight Fog Bulb Female Plug Relay Harness Wire"
kit being offered by Amazon with free two day shipping for Prime members, The price was $18.56 which is less than just the materials alone would add up to if I built one myself. So I ordered the item and the following is my review of the kit and how well it installed and worked.
Amazon link:
Amazon.com: Amico Car 30A Fuse 2 H4 HID Headlight Fog Bulb Female Plug Relay Harness Wire: Automotive
The kit arrived in a typical bubble wrap lined envelope with the harness wrapped in clear plastic.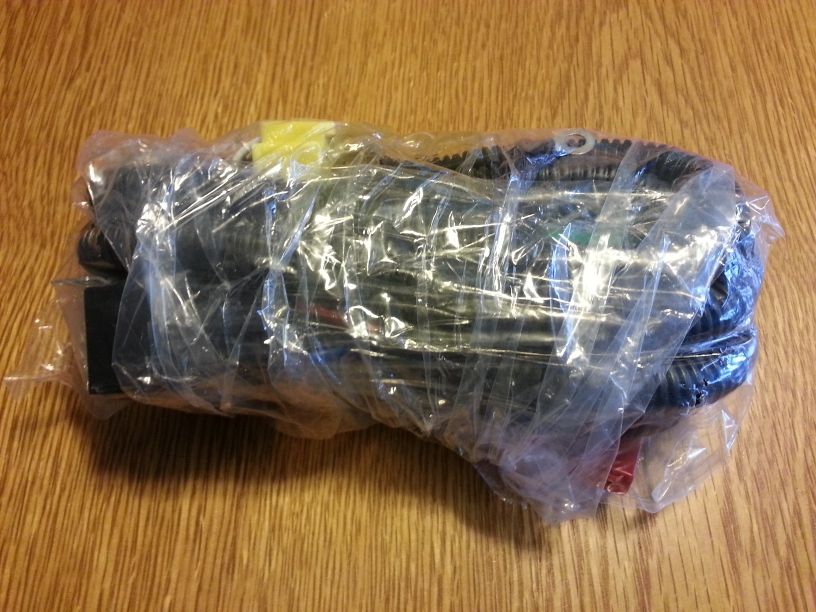 The harness has two red fuse holders each with a 10-amp fuse installed and a red wire with a ring tongue connector for attaching to either the battery or some other 12-volt power source. There are two 80-amp relays for the low beam and high beam circuits, two ceramic green heat shrink covered H4 female headlamp sockets with 60 plus inches of wire between them, and one yellow plastic H4 male headlamp plug for connecting to one of the vehicles original H4 female headlamp sockets to trigger the relays. The ceramic H4 female headlamp sockets have two wires running from them to the power relays for high and low beam power but instead of a negative wire running along side, they each have a 7-inch ground wire with a ring tongue connector to attach to a good ground near each headlamp.
Installation was straight forward, I secured each of the ground cables to existing grounding points on the radiator support, connected the red power lead to the horn relay on the drivers side and then connected the H4 sockets to the two headlamps and the original H4 socket on the drivers side to trigger the relays and used some die-electric compound to prevent corrosion.
The car currently has Sylvania H6024 headlamps installed in it and before installing the relay kit, I measured the voltage drop that existed in the original wiring harness by first checking the battery voltage with the car sitting, engine not running, and no electrical loads which measured at 12.5 volts. Next I inserted a couple of temporary jumper cables into the H4 headlamp socket and connected them to my voltmeter and took a reading with the headlamps turned on and the H4 socket connected to the headlamp. The voltage at the headlamp socket while powering the headlamp was exactly 2 volts less at 10.5 volts.
The same measurement taken after the relay kit installation shows there is now only .5 volts less at the headlamp sockets indicating a 1.5 volt increase in voltage to the headlamps and due to the relays now powering the headlamps, a much lower current demand being placed on the old wiring going into the car and to the headlamp switch.
I would recommend this kit for anyone wanting to install a headlamp relay kit, it was well-manufactured, reasonably priced, easy to install and just plain works.
Scott