Discussion Starter
•
#1
•
I made a ms paint drawing of my rear. Its a 68 camaro if that has bearing. I want to run 20x10 with 305/25/20. I would like to keep it closer to the spring because i worry about the tire hitting the rear part of the wheel arc. The measurement for the overall wheel well size is measured from the spring to the inside of the top wheel well lip. I can't roll the lips because i have the aluminum trim and dont want to mess it up trying make it fit again(repro).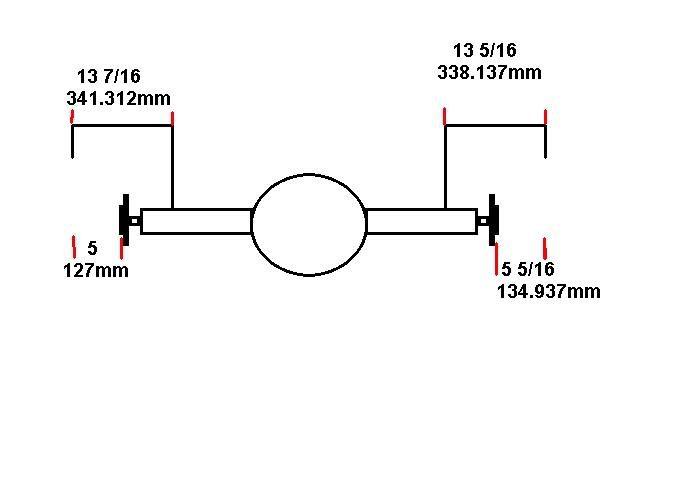 The axle is not welded to the spring perches yet so the axle flange to wheel well lip should have the difference split right? Because its not to late to move it a little. Making the measurement 5 5/32 (130.9mm) on both sides. Then for the spring to the wheel well lip we should use the one that is smallest right?
On the front i want 18x8 with 245/40/18. I put drum brake hubs on disk brake spindles in the front so that changes the standard offset up there right? Anyway my main concern right now is the rear. I will try to measure up the front today.
Well thanks for any help I have been trying to figure this stuff out myself but its just overwhelming. Ask me any questions because i am sure i missed something.