Discussion Starter
•
#1
•
For those who haven't seen the Dakota Digital VHX series gauges, they're really worth looking into. I finally got mine powered up last night, and they look great.
They use a central controller that all the wires from the various sending units and warning lights go to, which is then connected to the gauge pods via Cat5 cables like you'd use on your computer. I mounted my controller behind the center of the dash, hung off the speaker bracket.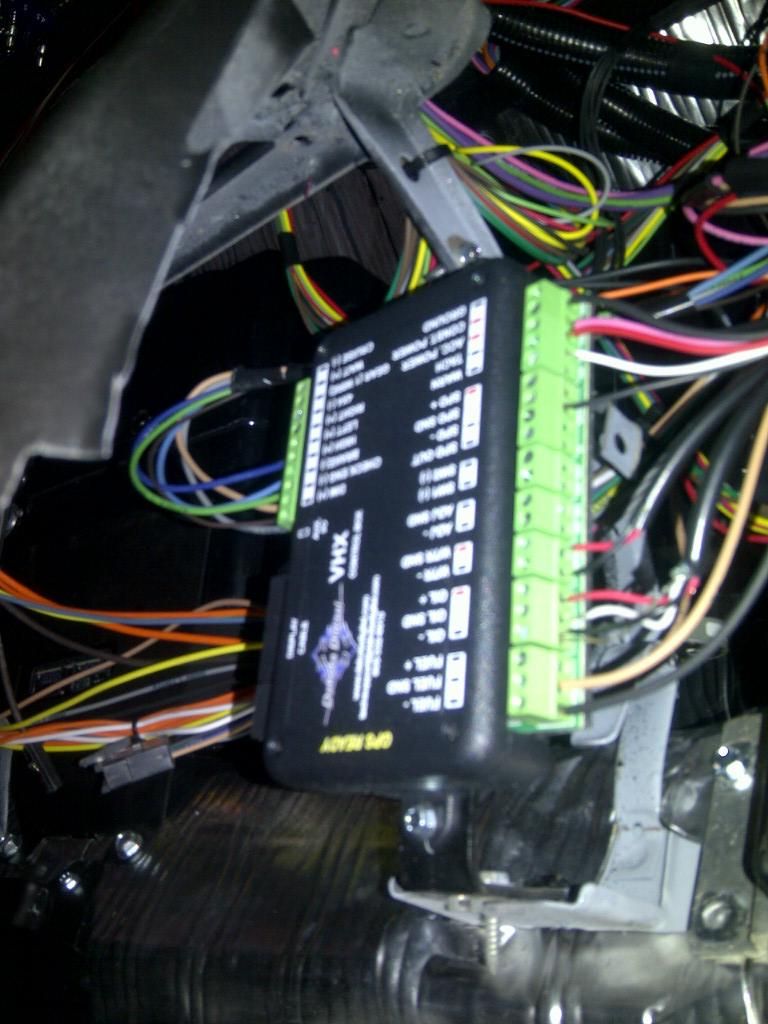 Here they are prior to getting power to them
And here they are with the lights on and the key in the "on" position.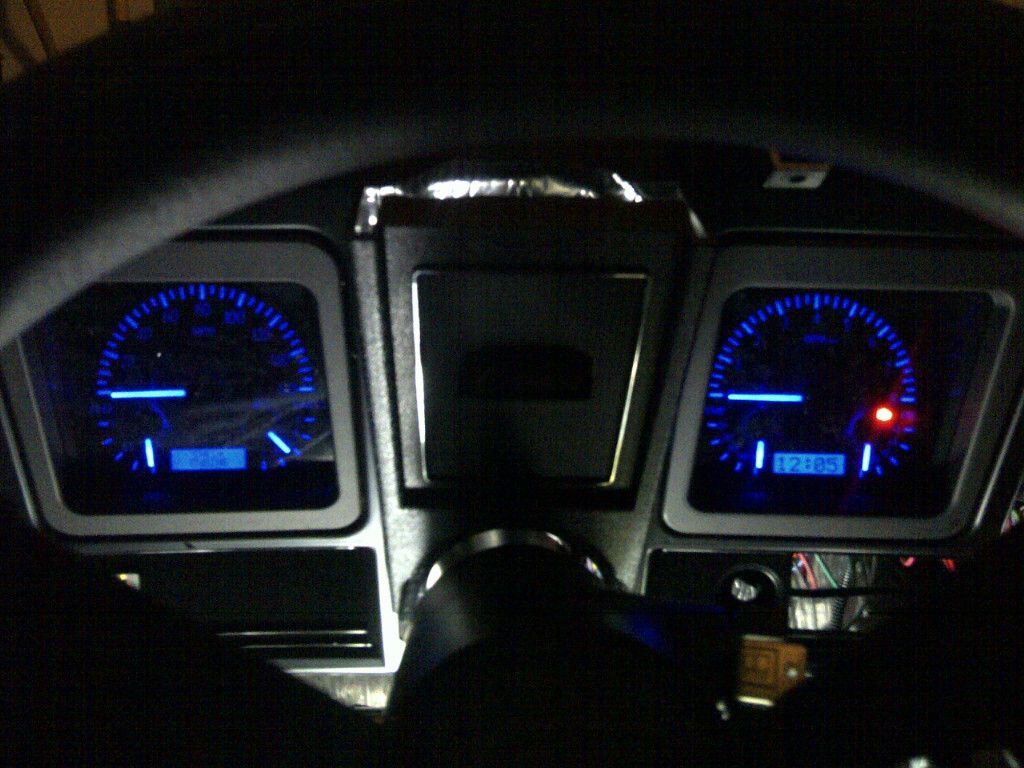 Yes, the "check engine" light is on, because I still need to get a few things buttoned up before I fire the engine up (though I did get it to crank last night- couldn't resist turning the key...lol).
The digital displays below the analog gauges (which are electronic) can be set to show the clock, odometer reading, trip odometers, digital readouts for the oil/temp/volts, 1/4-mile times, and a bunch of other stuff. They also have a GPS input so you can get your speed readings via GPS if you've got a cable-driven speedo and don't want to drop the $$ for the mechanical-to-electronic speedo box.
They're also available with just the speedo and tach in the dash and the four other gauges in the console if you've got a console to put them in.
Pretty cool setup!