Discussion Starter
•
#1
•
Running around in Tokyo traffic, which requires frequent lane changes to avoid parked cars and right turning cars, I've been wanting to install side mounted turn indicators. However, I didn't relish drilling holes into the fenders, plus my mechanic would disown me if I did so, or worse, asked him to do so. Falling back on my H-D experience, I got me some bright orange waterproof LED strips from Radiantz and had them mounted on the back side of the A pillar. Very well hidden. The lights are really bright, and all I can see from the driver's seat is a slight reflection (which becomes almost invisible under sodium vapor street lights) off the side of the door mirrors.
MUCH more comfortable in Tokyo traffic.
Oh, BTW, as I was driving through one of Tokyo's ritziest zipcodes after picking up the car, I had to make a quickie lane change to avoid a emergency roadside service tow truck. Turns out a Shelby GT500 was broken down! Poor guy, hope its not too expensive a fix, but then again if the guy drives a car like that, money should not be a problem.
But, I digress.
See anything unusual?
Now you do!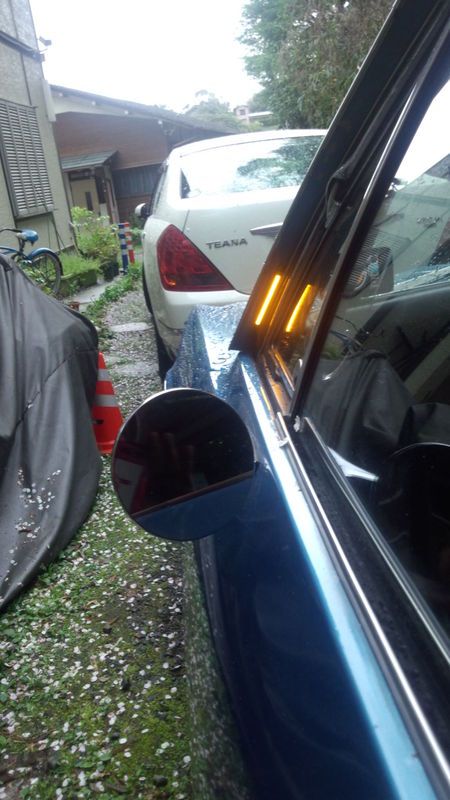 Gotta look close, but they're there.