Since carpet covers the large open area in the center of the flat seat top, a "perfect" paint job was not necessary to achieve; however, I did take extra care to hand sand (baby bottom smooth) the flat strip trim that surrounds the carpeting. This is visible when fully-assembled and the seat back is folded down-- so you want that to turn out nice. Same goes for the spear molding and two end caps.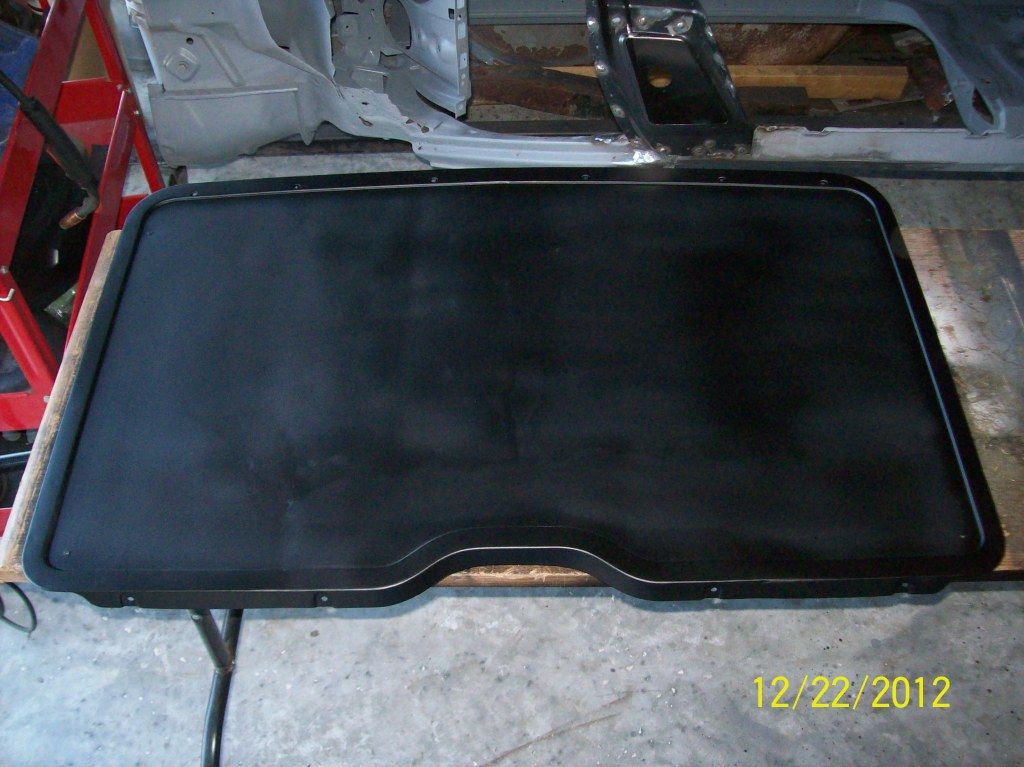 While the parts were drying, I added the center hook slot back into the flat folding seatback portion. I used a paper template taken from one of the other existing holes to duplicate a hole for the center hook. I used a 3" cut-off wheel to make the two long slices (top and bottom), but then chose to use a dremel with a cut-off wheel to slice the sides since they were shorter and critical for fit. (the more control you have the better when cutting--always!)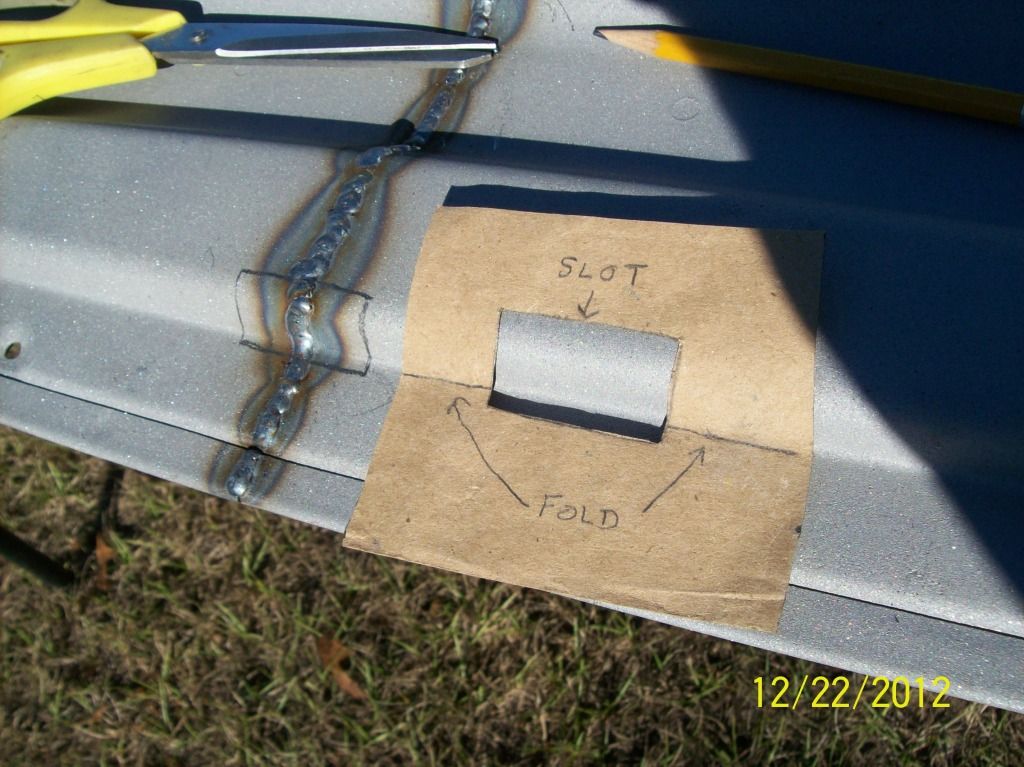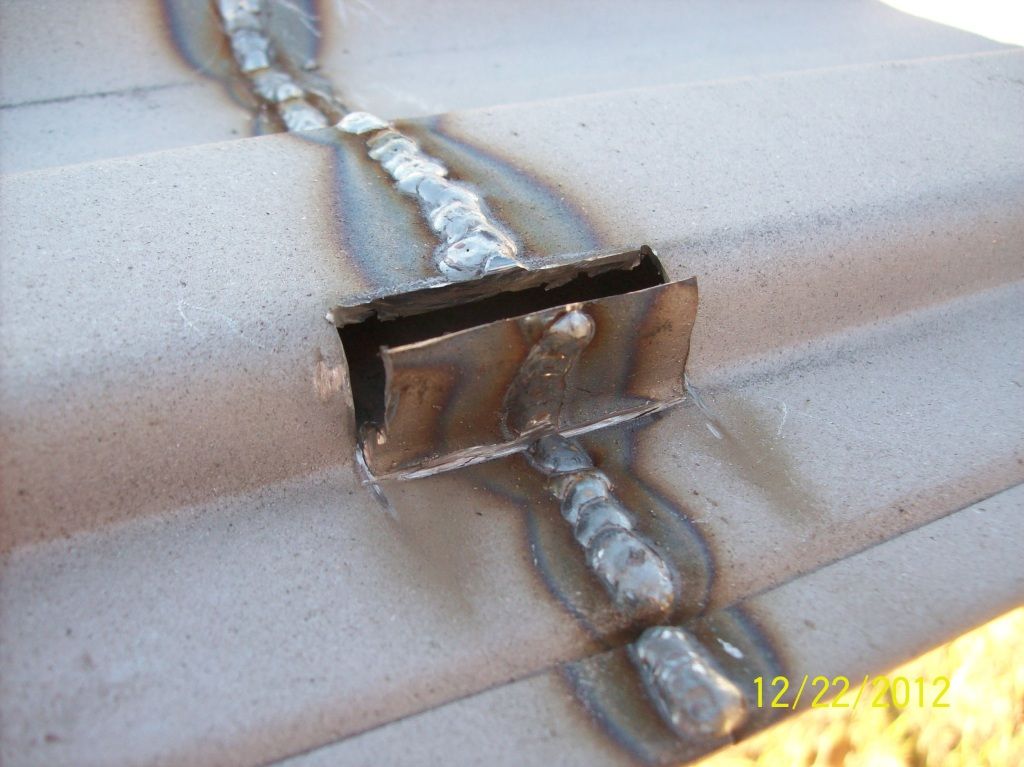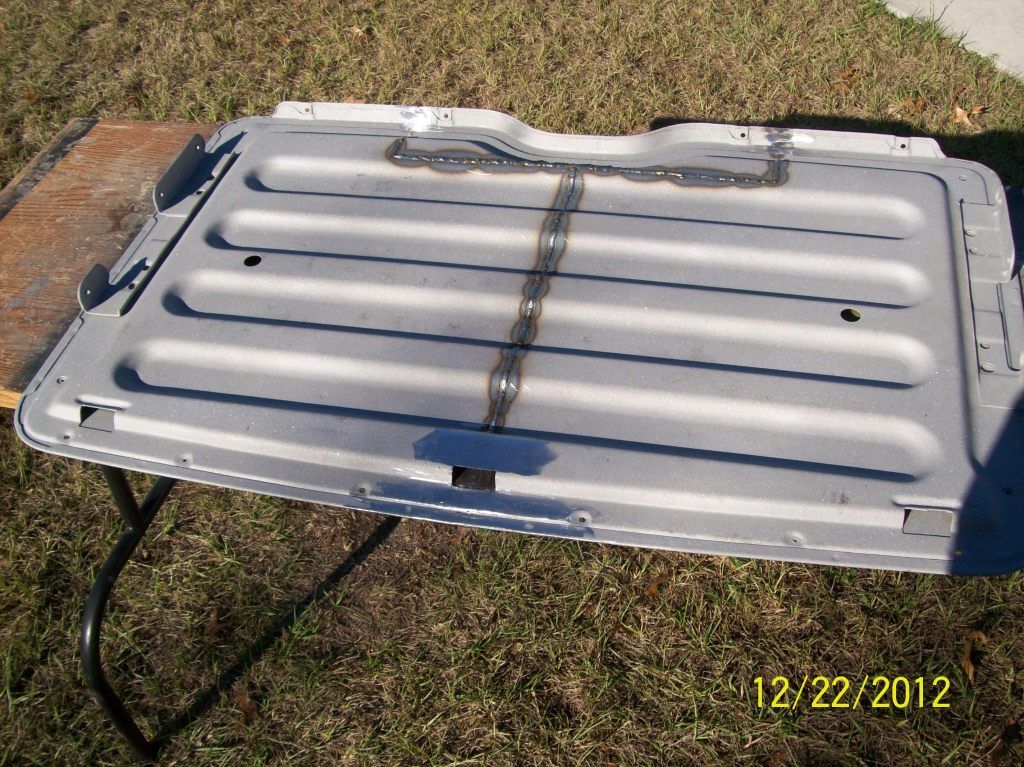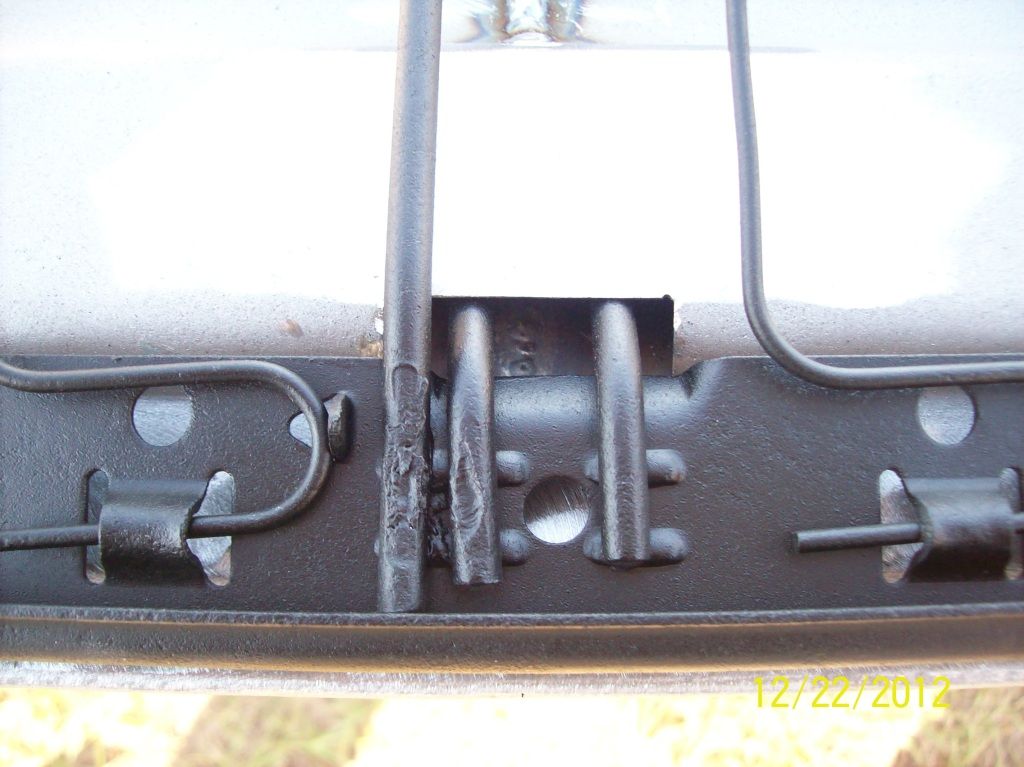 **The two tape "flags" seen in the photo below are marking out which two springs to remove to narrow the frame by 6" to match the flat folding portion of the seat that was already narrowed 6" to fit the pair of 3" mini-tubs.
*************************MORE IN THE NEXT POST!!!!!!!!!!!!!