Discussion Starter
•
#1
•
Pulled the ins. panel out of my '68 today because the gauge lights are no longer working.
When we first bought & restored the car in '05-0'6 the gauges worked, then stopped, then about a year later the back lights for the gauges (the nice green glowing ones) started working again, then they have not worked since. The idiot lights work, high beam indicator and turn signals, but not the backing lights.
I noticed the flex panel circuit isn't really glued down anymore, and many of the bulbs are burned out. If the circuit board is dead, wouldn't all of the lights in the dash be out? Should I replace the board along with the bulbs?
Also, which bulbs are correct for the backing lights, turn signals, and idiot lights?
One other thing, the dome light used to work, then when I closed the door one day, the light stayed on? Couldn't get it to turn off, even when twisting the dimmer, pulled the light and unplugged the wire from the door plunger to prevent shorting.
Now onto my next and most important question, I was looking at the wiring since I was looking for an auxilary spot to run other electronics from and found the hot lead going to the coil was actually spliced into the original ballast wire, since all the places in my fuse block are taken, where can this be run from, also, how difficult is it to install a new engine harness, mine looks like an accident waiting to happen, wires are good, but the plug in the fire wall looks terrible.
Thanks in advance, sorry for being long winded.
Pics: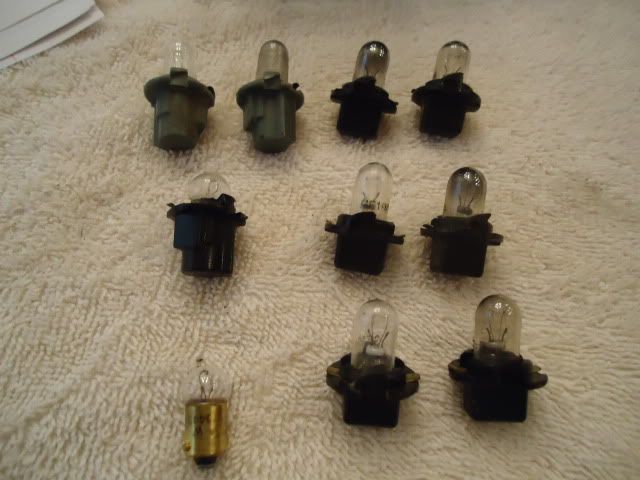 Also, thought this was very cool, I love finding original stickers, markings, writing on these cars, so far mine all matches up, not that it matters since I'll never sell it, just think it's neat: