Discussion Starter
•
#1
•
Living the Protouring dream (aka my Laguna Seca track day & road trip)
Whew, what an awesome Thanksgiving weekend! I thought you guys on Camaros.net would enjoy seeing a pro touring 68 Camaro charging hard with all the Fords at this past Laguna Seca Turkey Blast (pics and video below).
As I was planning on being in the bay area to visit family already I turned this past Thankgiving into a road trip (I live on SoCal) and drove the Camaro up to visit family, charge hard at Laguna Seca, and then drive it home. Round trip, I put 1,039 miles on the odometer and the only "tool" I used the whole time was a tire pressure gauge. That my friends is what I call a successful trip!
Some of my favorite pics from the event.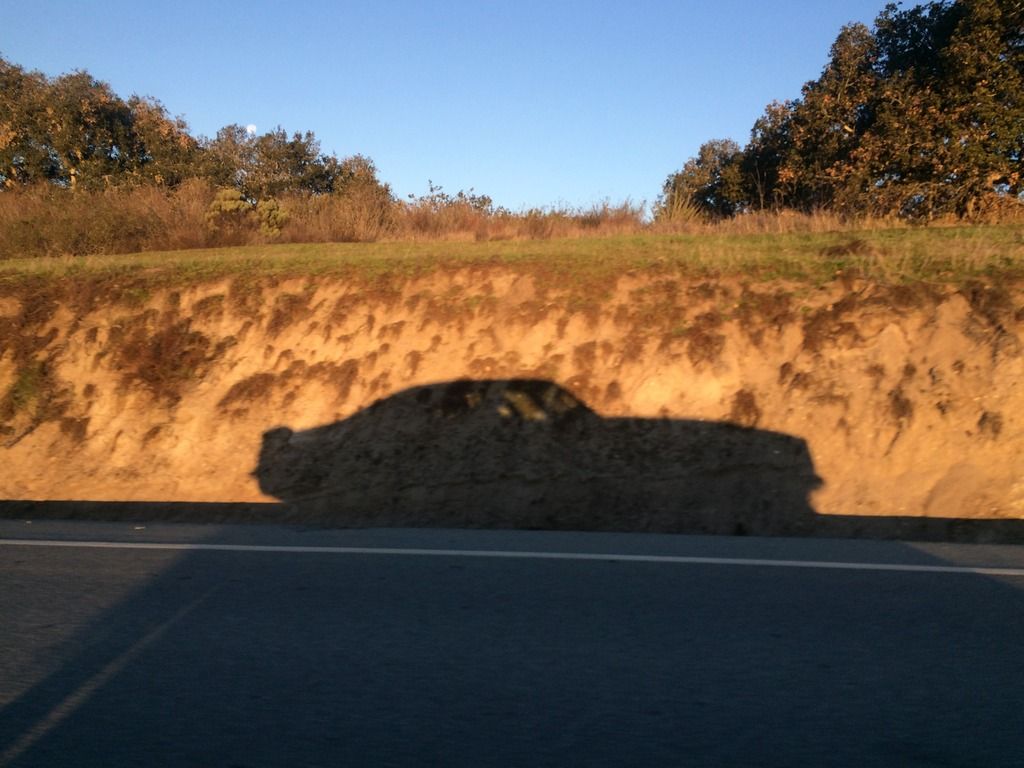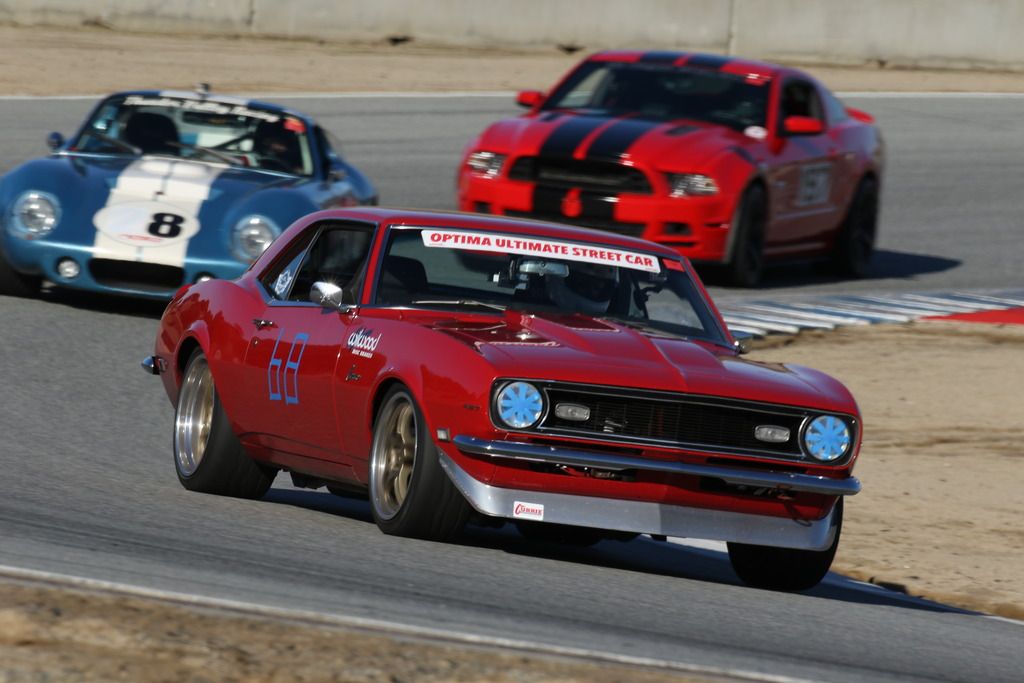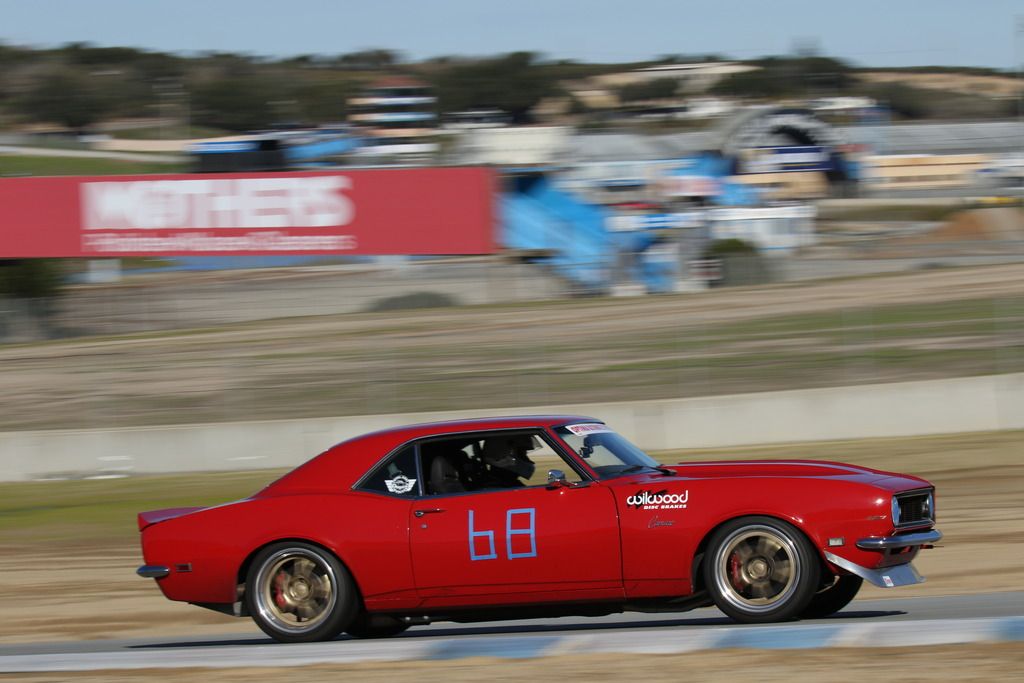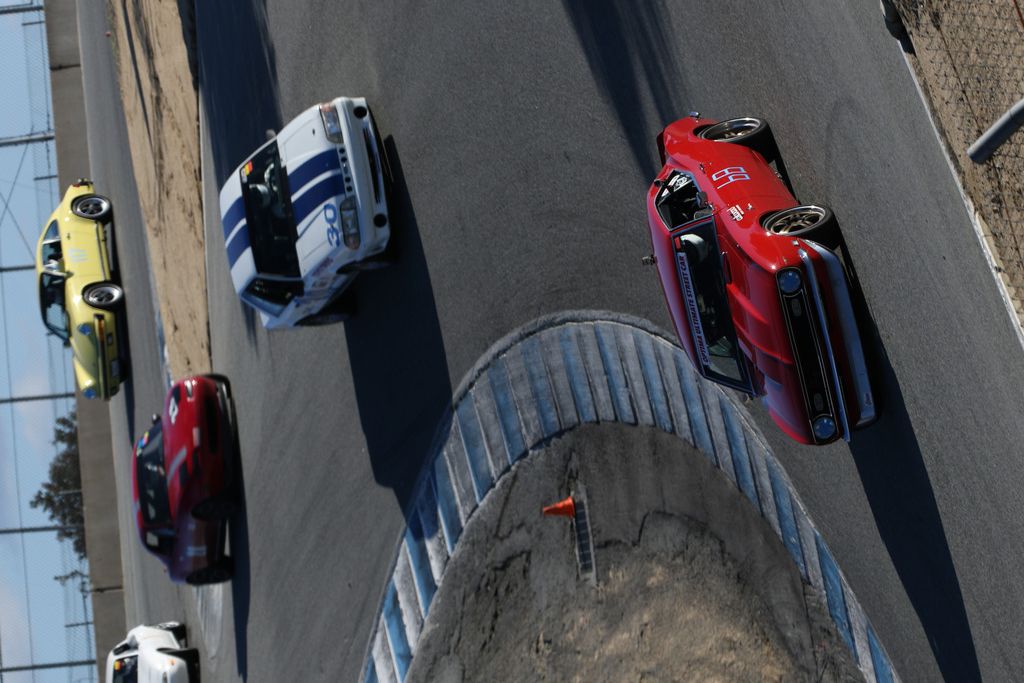 Lots of good pictures of the variety of cars on the Shelby Club's facebook page here too:
https://www.facebook.com/NorCalSAAC/posts/712315592203978
including an original GT350 used at the Shelby School back in the day.
This is the second Shelby Club event I've attended and its the only track day events I've been to outside of the RTTC and Optima events that draw a large attendance of classic muscle. Lots and lots of mustangs (old and new), cobras and even a Daytona coupe!
It was a super cold day (morning temps in the low 30's) and I was initially really worried about tire temps but after my first session I got comfortable with the level of grip available. I think street tires like the Falkens were a little less susceptible to the super cold temps than all the race oriented slicks I saw in the paddock.
The Shelby club has a strict no lap time policy so I didn't push myself as hard as I might have if I knew every lap time but I still pushed pretty good and had a lot of fun. After coming home and reviewing the data and video I saw a number of places I left a lot of time on the table. As it was, without a roll bar I was limited to the intermediate group and was quite a bit faster than most of the folks in my run group.
Here is video of my shortest session (the longer ones are giving me editing trouble). Lots of passing, especially the second half of the video.
It was great meeting up with folks from some of the forums I frequent and bench racing and getting some driving tips. Best "Black Friday" I've ever had!