Discussion Starter
•
#1
•
Hey guys, I'm swapping an new LS3 crate motor from JEGs into my 68 and have a few parts questions. The first one is the oil pan. I know the stock LS3 pan does not work so I bought the LS3 package from JEGs that includes the LS conversion muscle car pan.
Chevrolet Performance 19212593, Chevrolet Performance LS Swap Oil Pan Kits | Chevrolet Performance
Laying them out side by side there is one part that does not match. It looks like the stock one has a pressure sender right above where the return lines are located. The replacement pan has a hole in the same location but it does not go all the way through and is not threaded like the stock one. Here are the pictures.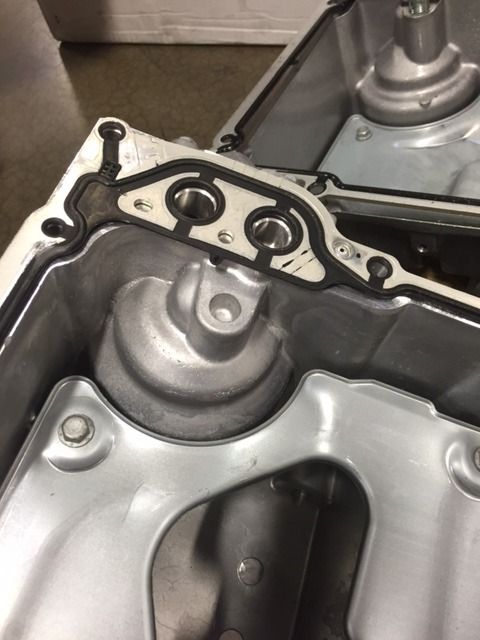 Have others dealt with this? I assume we could drill it out and tap the hole to transfer the sender over?
The other issue I have is with the bellhousing that I purchased to mate the engine to a TKO600. It was purchased from Speed Engineering and was supposed to support LS conversions like this.
http://www.amazon.com/ALUMINUM-BELL...&redirect=true&ref_=oh_aui_detailpage_o07_s00
5 of the 6 holes line up but one of them does not. Is it ok to only have 5 bolts vs. 6? The one that does not line up is NOT one next to the dowel pins. All 4 of those seem to line up just right. If you look at the second photo down in the ad it is the hole at 11:00. There is no matching hole in the LS3 block at that location.
Thanks for the help here.
Steve