Discussion Starter
•
#1
•
Hello from Bama to all, first off. Id like to say ALOT of help came my way from a few of you guys and I promise you if in any way I can give back any info or help to you or any member on this site it wont go without question.
Well here goes from the top, I had been stalking this car for around 3 months. It was a hard decision being the shape it was in. "In the middle of a resto". I purchased the car in Texas and it began its long life which most are out of Ohio plant. And then traveled to Nevada and spent around 28 years in the dry part of the country. Not sure who first bought it in TX but it wound up there for the rest of its time there. The gentleman I got it from had purchased it from a local guy and he had already started the process of bringing it back to where it was when I got it. So it changed hands a few times in its fore coming. Which kind of had me on edge a little. Anyway we struck a deal and met in Louisianna in a Crackerbarrel parking lot and made the deal. Anyway the car was "stripped" of its insides and only thing left was the front two seats and the rear. Sounds bad and probably is to most but the way I saw it I could take the car in any direction I wanted to without having any second thoughts about changing anything important to its value. It was a column shift car with I am not sure if it was factory or not, A/C. But anyway the only thing the car had replaced on the body and structure was quarter skins both sides and a trunk pan. The floor was near perfect and had never been replaced. The only thing it needed was an upper dash panel which did not have any visual rust on the outside of the winsheild area where the almost all rust at. So I read and took some of you guys advice and sure enough it was there hiding in plain sight on the underside. I got luck and the rust had not gotten into the inner cowl area underneath the dash. But anyway thats the story on how I ended up with what I think will be a nice driver one day when I get it done. So here are some pics from start to where I am currently now. Its nowhere near the build as some of the ones I have been keeping up with on here, so I feel kind of lucky hope you like the pics.And thanks for looking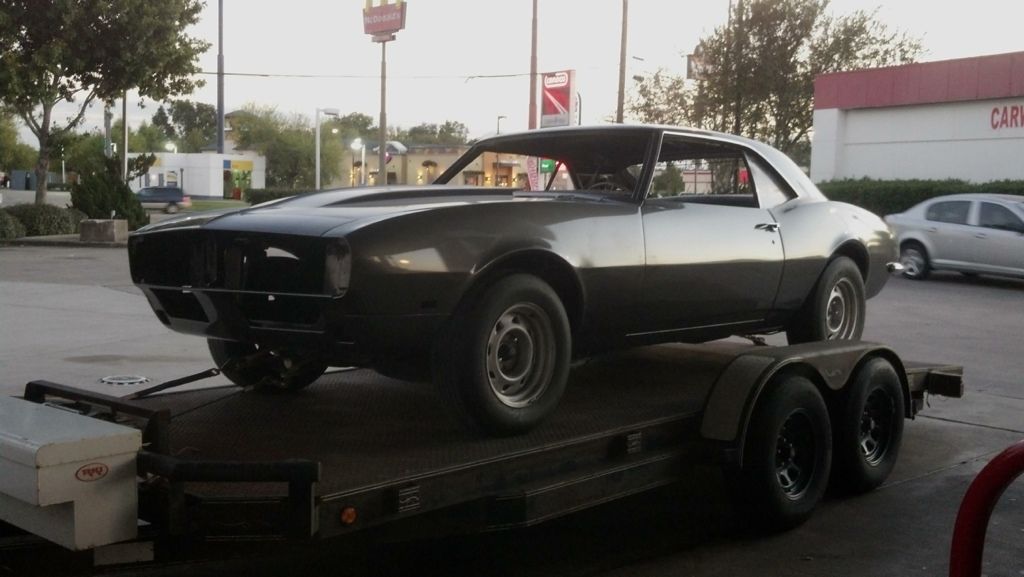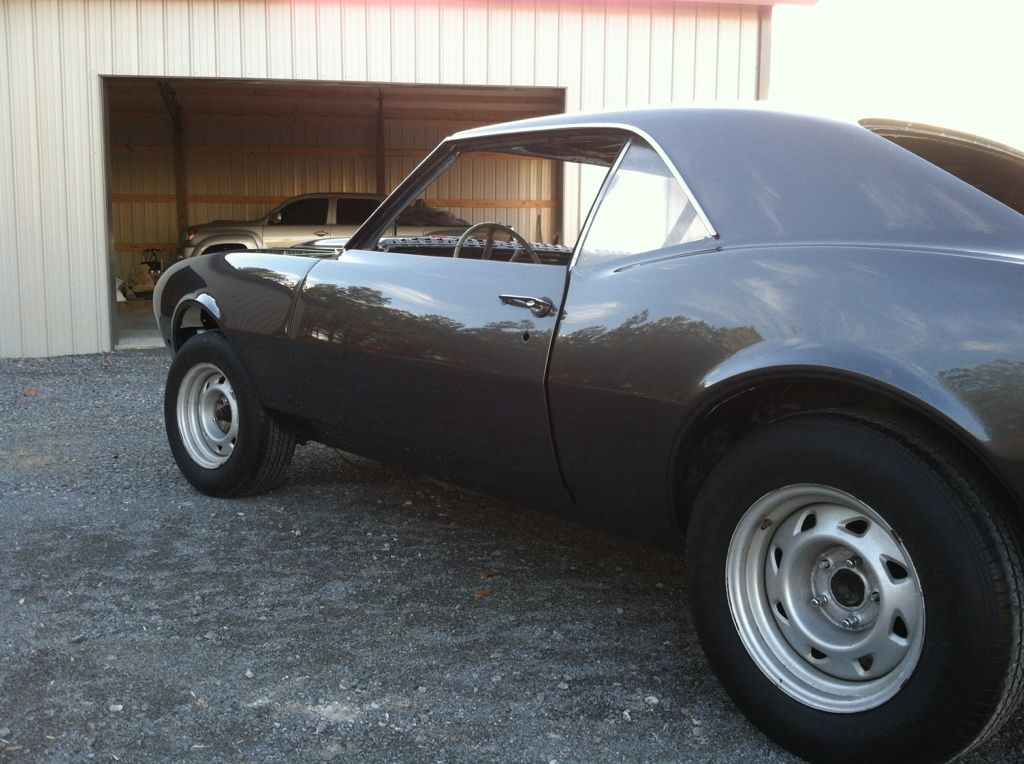 The paint was new and never been cut or buffed so I got to work and got started right away.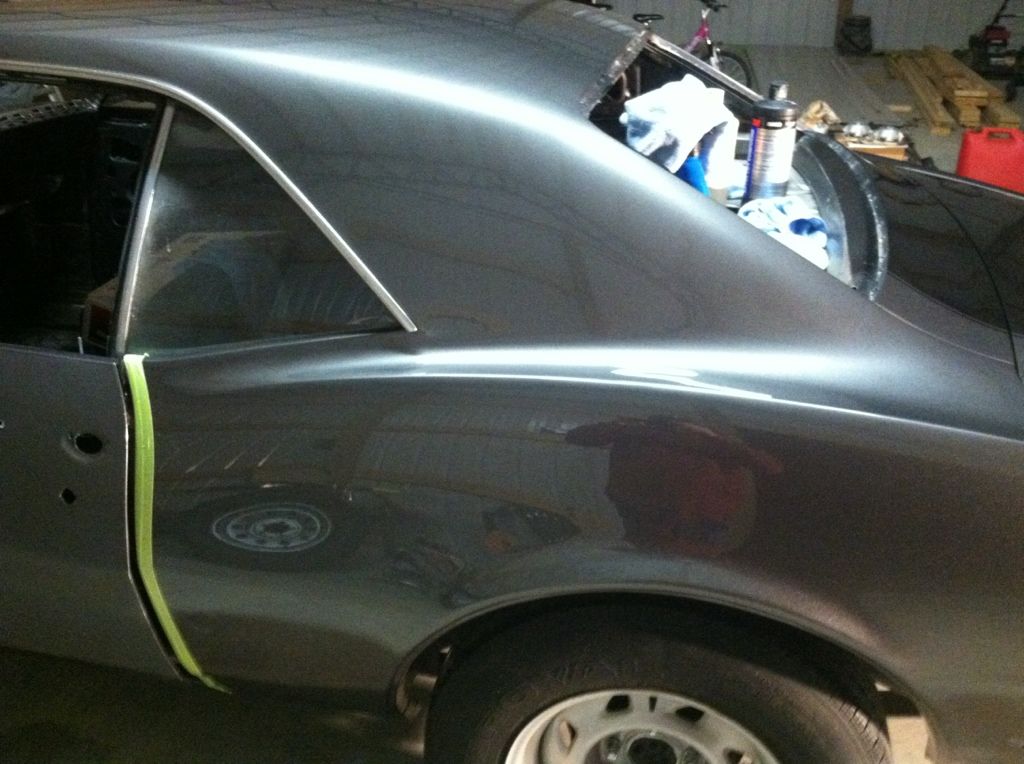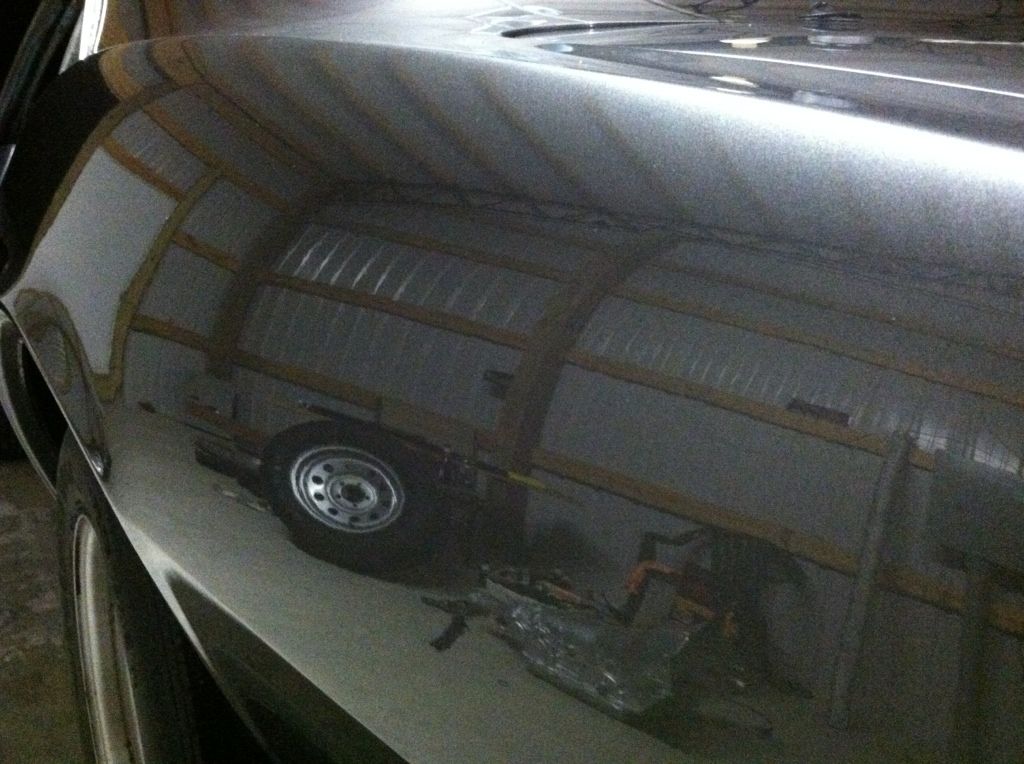 I know some may not like the stripe on it but I like it so far. I will leave it on for a while and maybe re-do it at another date. The paint was just too good to re-paint.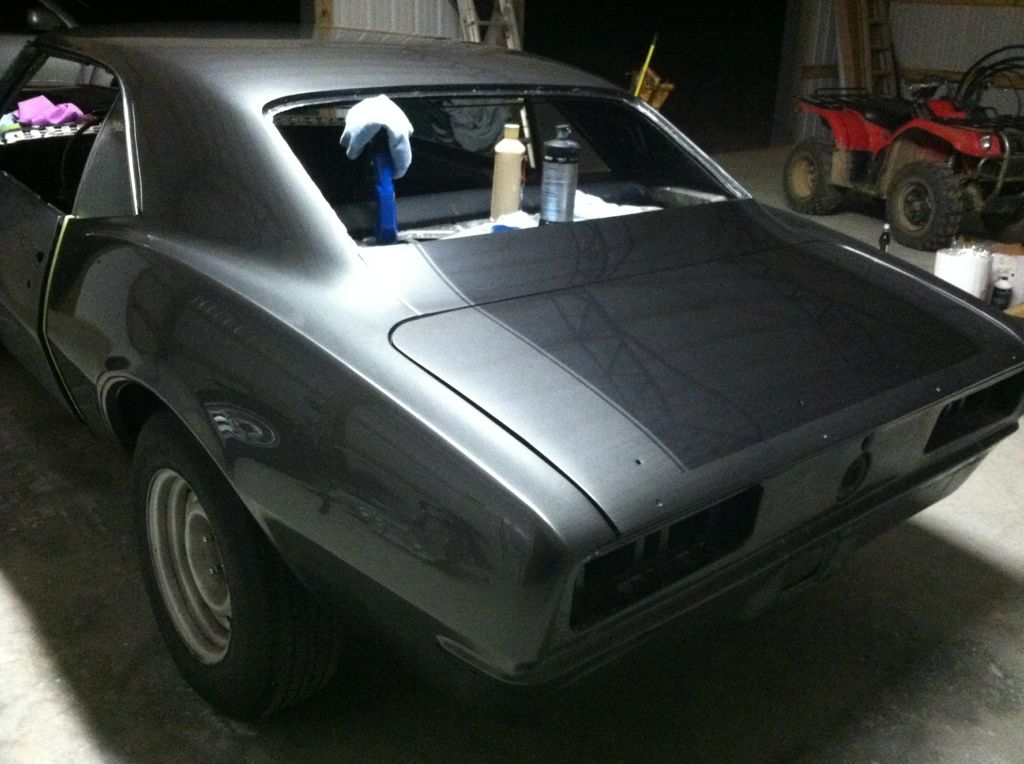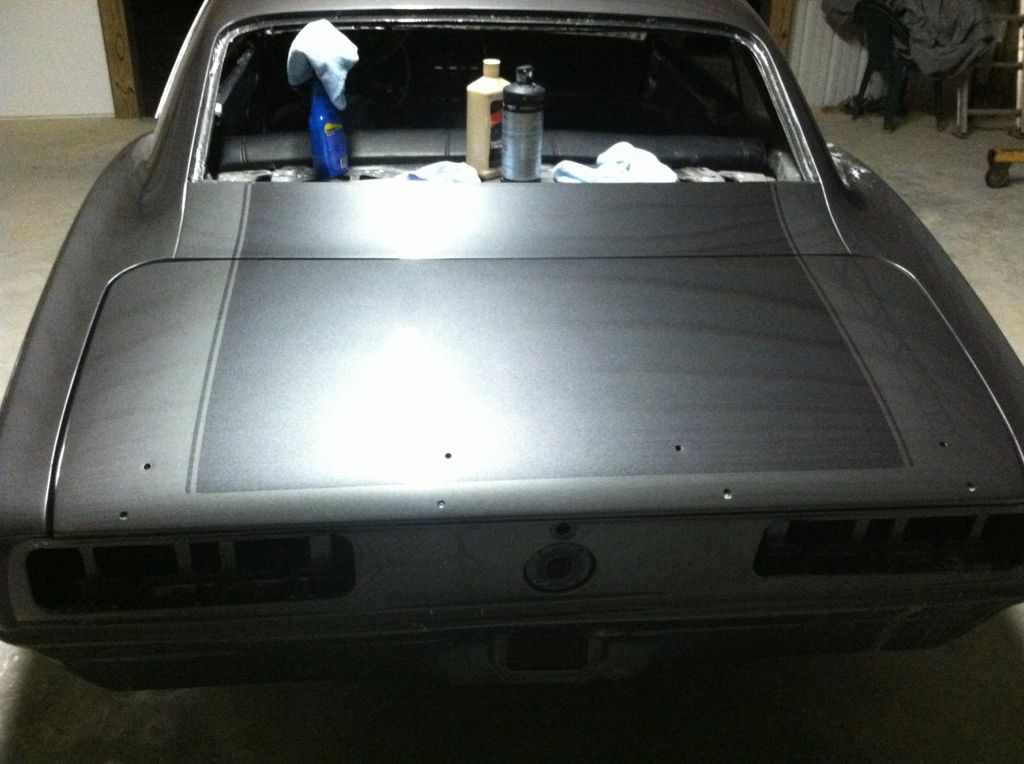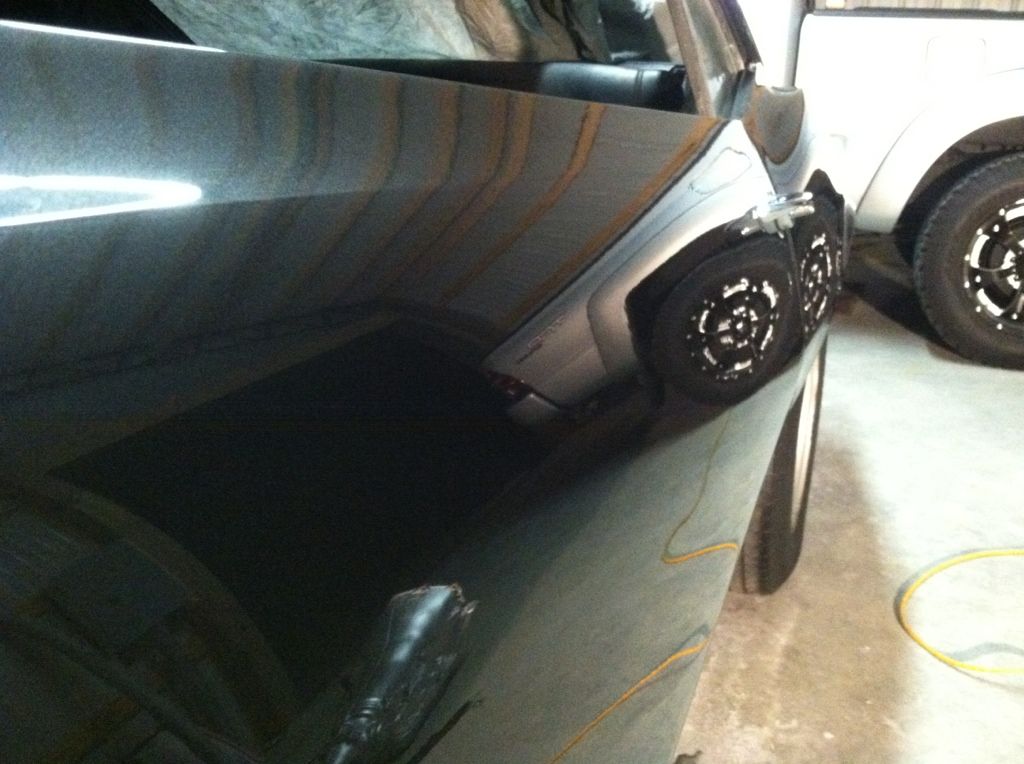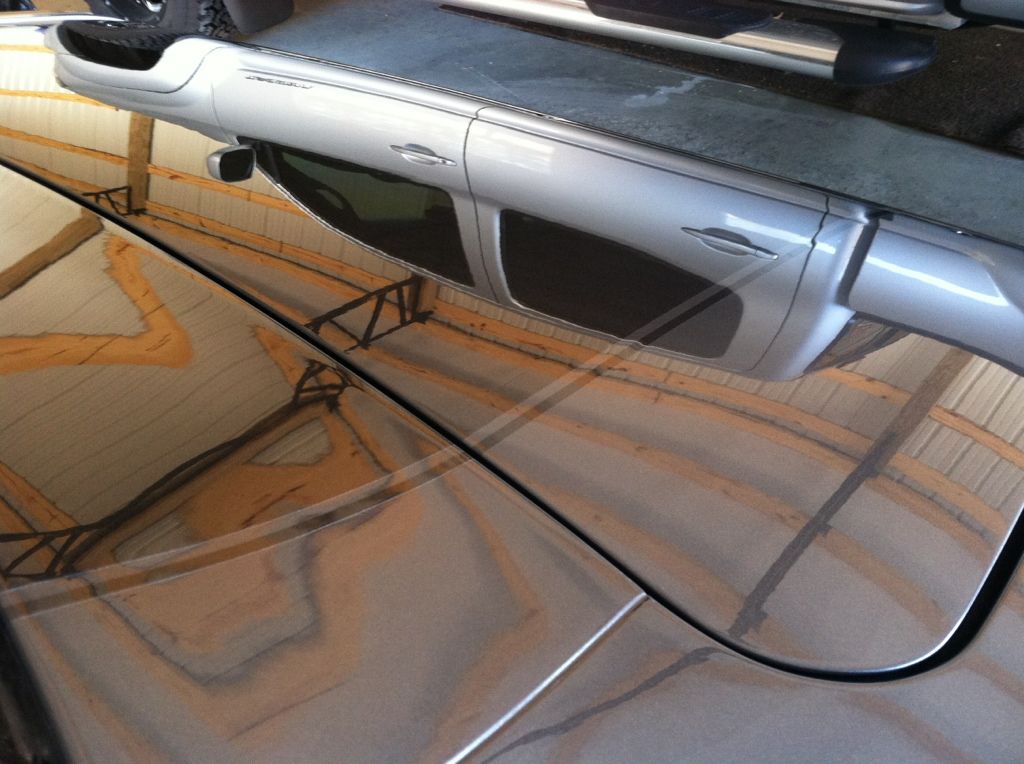 Cut and buffed the top and the sides up to the front fenders and took the front end off for the upper dash panel replacement.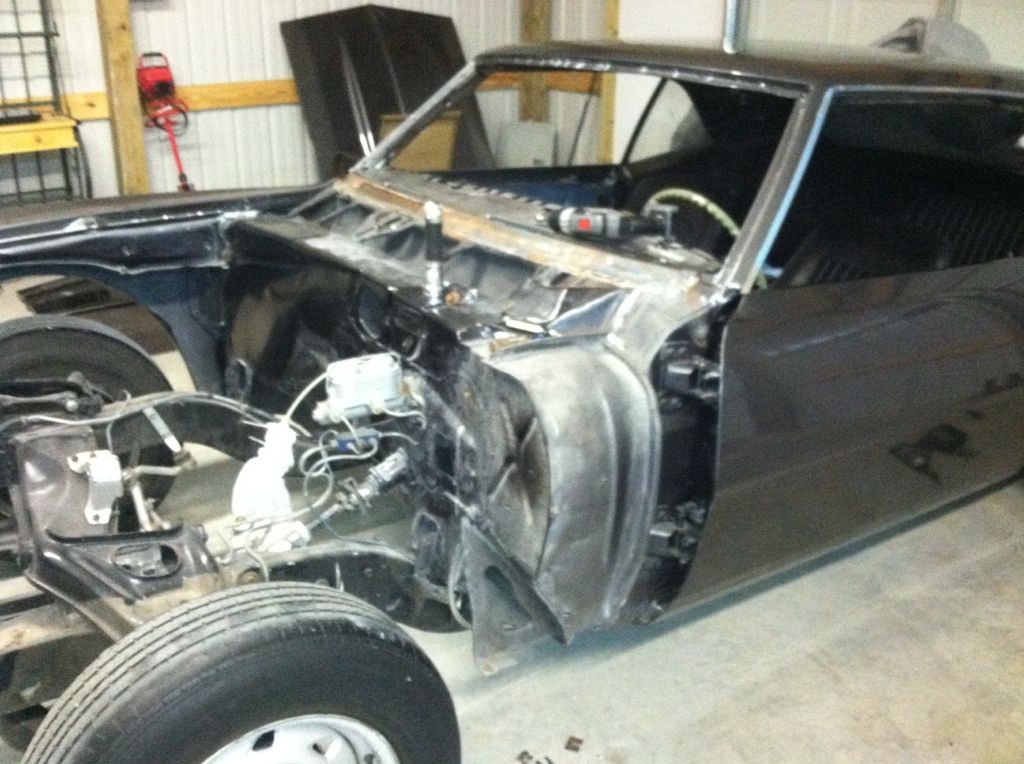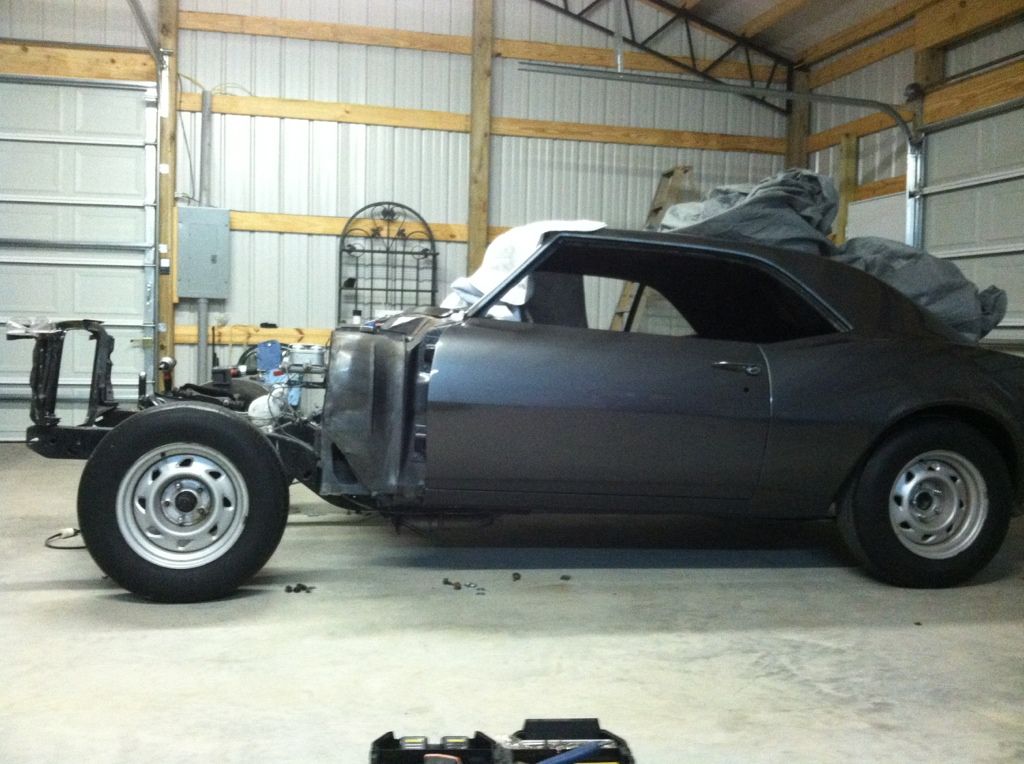 Got the old panel removed and did some polishing and grinding on the cowl panel and ready for fitment for the new one.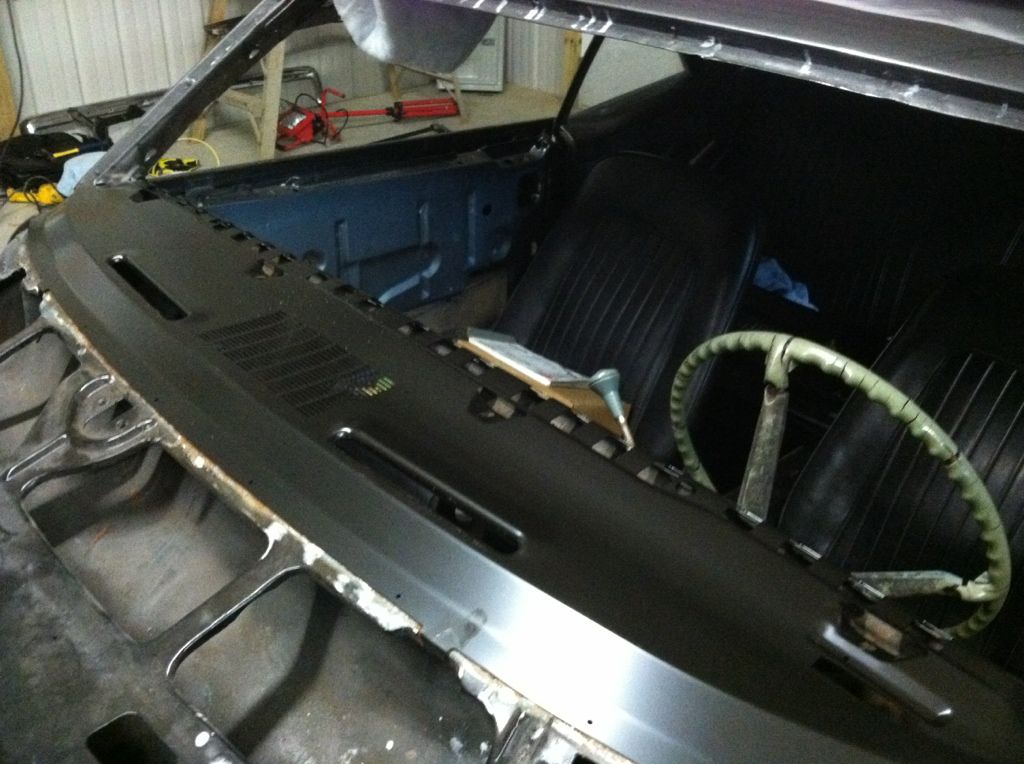 Got that all stiched up and seam sealed, then on to the doors. They were in lets say adjusted enough to get them closed without damaging the paint. So I set the doors for the glass and 99% of the inner door hardware. Tracks bolts nuts washers and of course the glass.
I didnt go with aftermarket chrome so I got a near perfect set of door reveal moldings and spent near 40hrs sanding and polishing them back to life. Installed the glass and outer window fuzzies. The quarter glass got new weather stripping and refurbished chrome strip.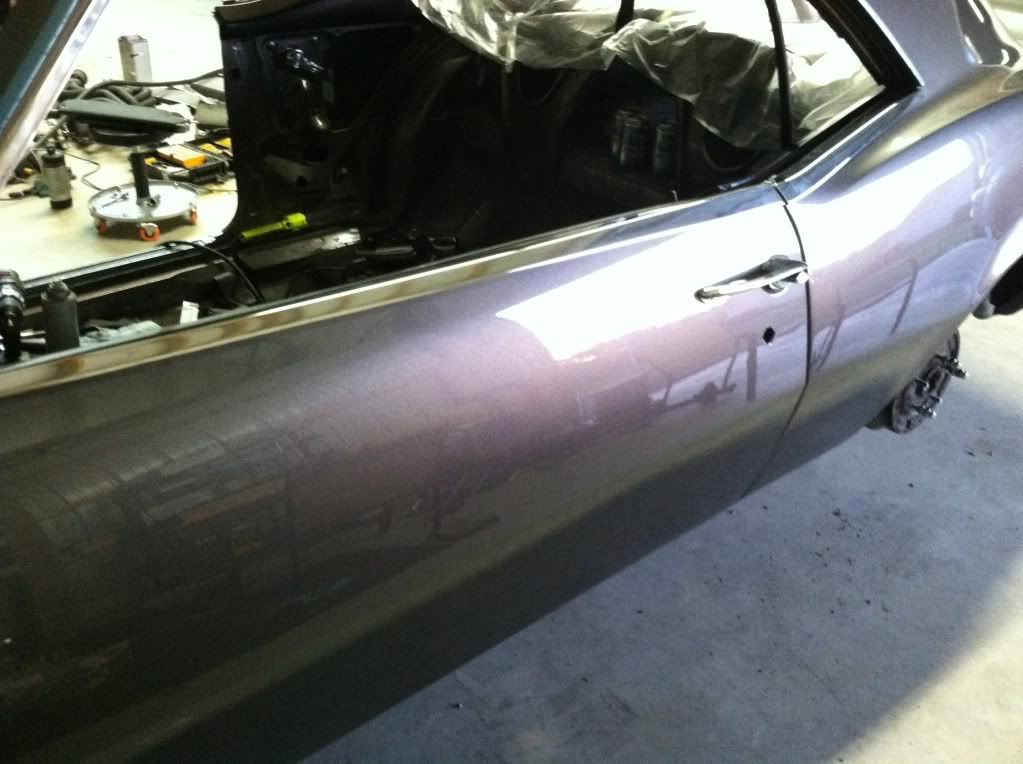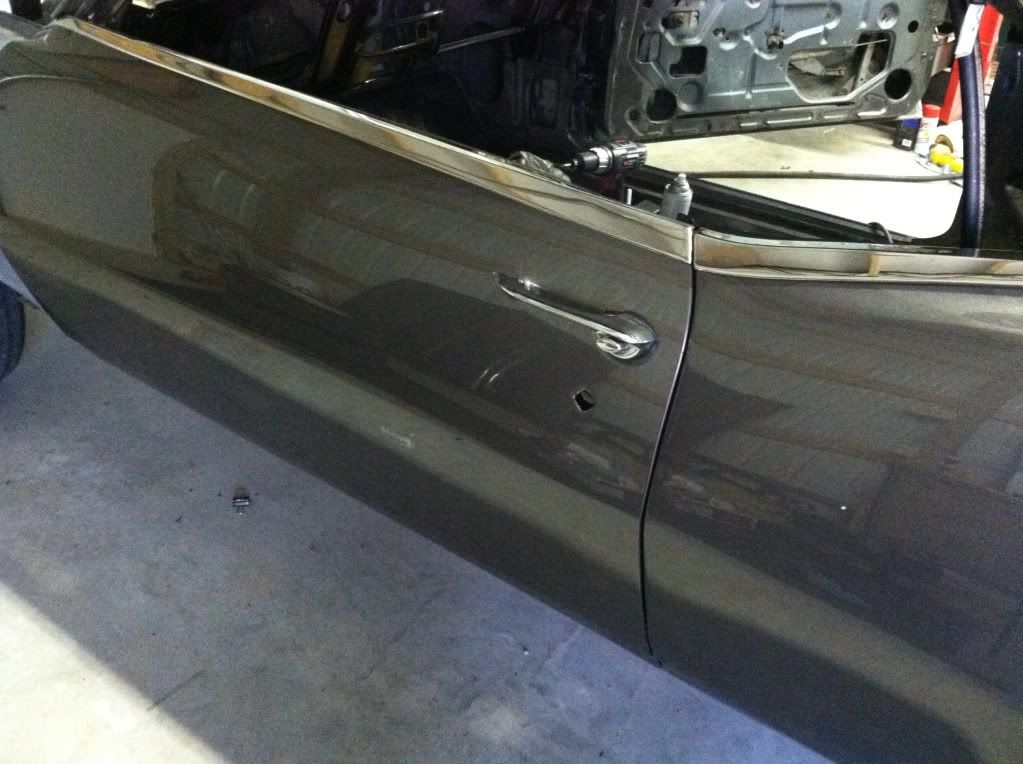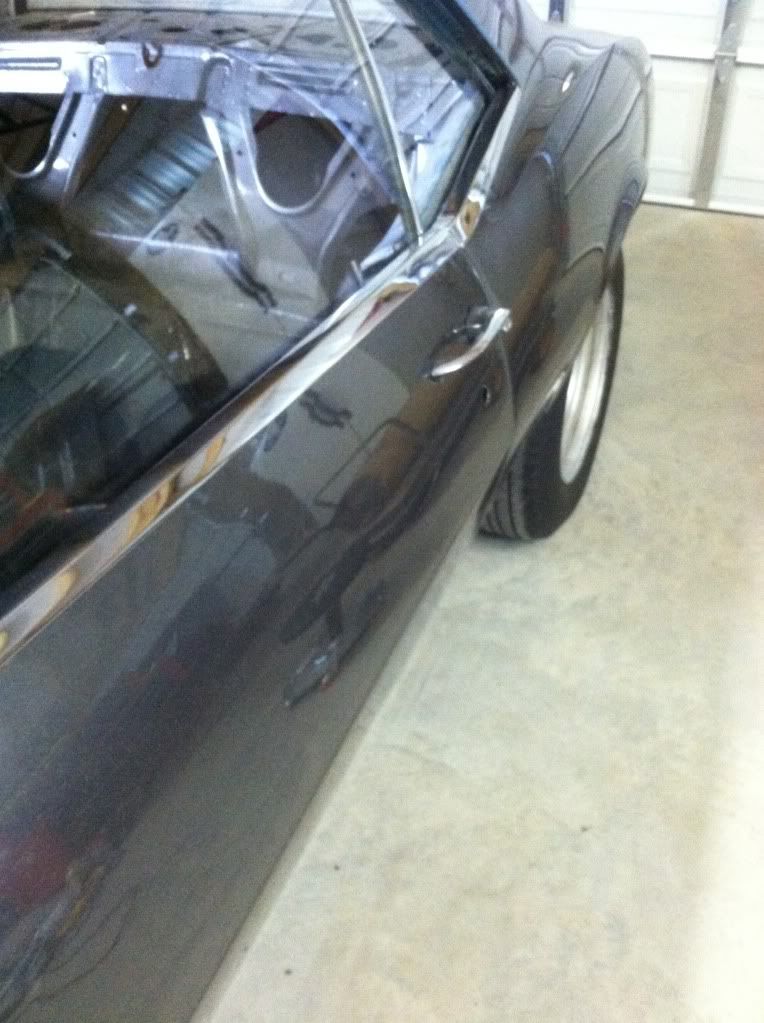 Again,..None of the glass with the exception of the front and rear are all original used parts. Tracks, bolts, nuts etc.. were all from a donor car. Not that re-man parts wasnt good enough just thats the way I wanted to go with it.
Now on to the headliner and new dome light and base. Before the front and rear glass install. (which I am glad I searched and asked some of you for advice on) Thanks again for that help.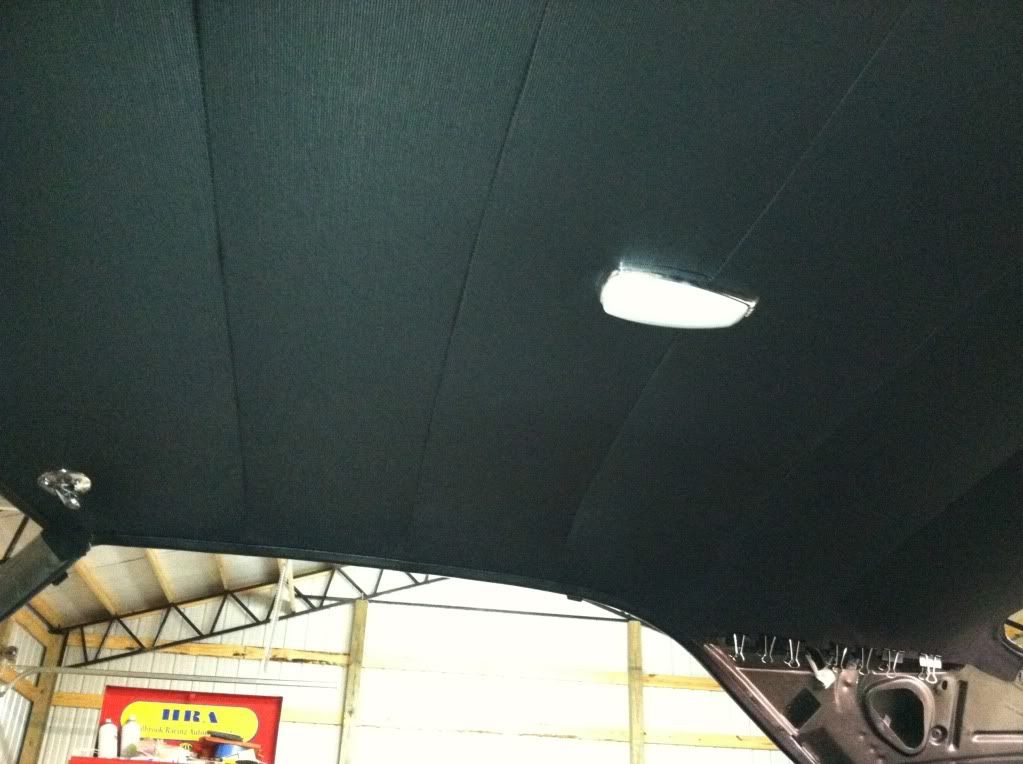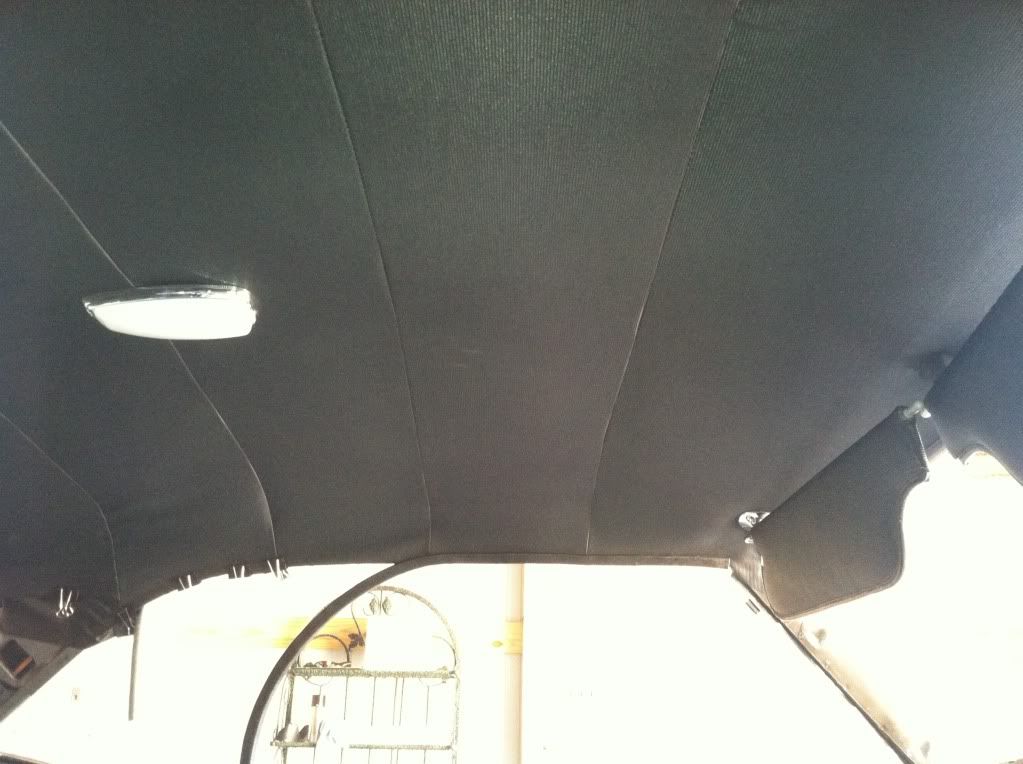 I got most of my used original parts from a very nice gentleman in Michigan. And his visors were too long for some reason. So I done a little digging on why they were too long. So I done some research and found that some of the first 68's that came off the line had the same length sun visors as the 67's. As I am not sure how long GM did this. I am guessing not too long.
But anyway he had a set with the correct fabric and length. Again the information I found out may or may not be correct. He just found the correct length visors and sent them to me. The guy I got them from found all of this out for me and also said that some of the early 68's did not have rear marker lights as well. Anyway it all worked out and I am happy with the results. Here are a few shots of how the wrong length ones looked.