Discussion Starter
•
#1
•
Hi guys, been lurking around here for 4 years and only posted a few things. I never had a reason to post much else till this summer. Really hesitant to post this as a build thread because not much building and this will be slow. Looks like I'm not the only around here to buy one in the '80's and then leave it sit. This will be more of a, "Hey this what I have and here's the stuff I'm doing" along with a question or two along the way.
So I'll post a bunch to get it up to right now.
Little history, I bought a '67 Camaro in February of 1986 for $50 (Yes that is correct)that had been a 6cyl Auto that was converted to a 350 V8 4spd.
It had issues and the reason I got it so cheap was the rear spring mounts were coming into the rusted out remains of the trunk and frame braced up with steel bars, fixing that was one thing but the rest of the car was rotted too. In those days a body guy I had looked at it said I'd have more money into fixing it then it would be worth and I'd still have a "Frankienstien" car. Looking back that car would be fixable and fun, the motor ran great.
So I was on the hunt for another Camaro, I ended up buying this one, here's a pic of the day I drove it home. (Old Polaroid) Summer of 1986. Sold the '67 a few weeks later.
My intentions were to make it a street machine, not "Pro Street" think more Trans/Am on a very limited budget. Couple more pics of the car as I got it in '86.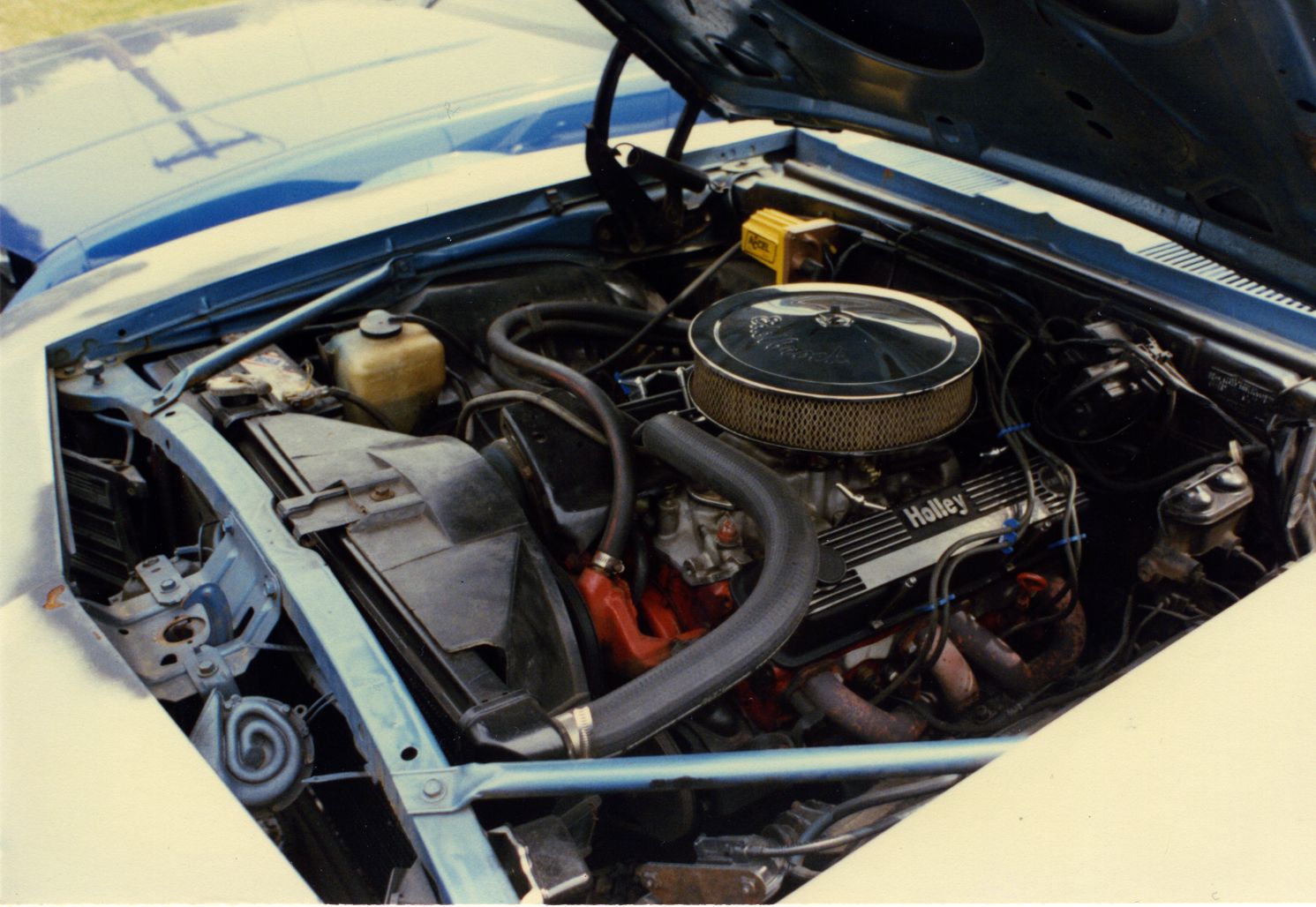 Custom velvet seat inserts, no extra charge.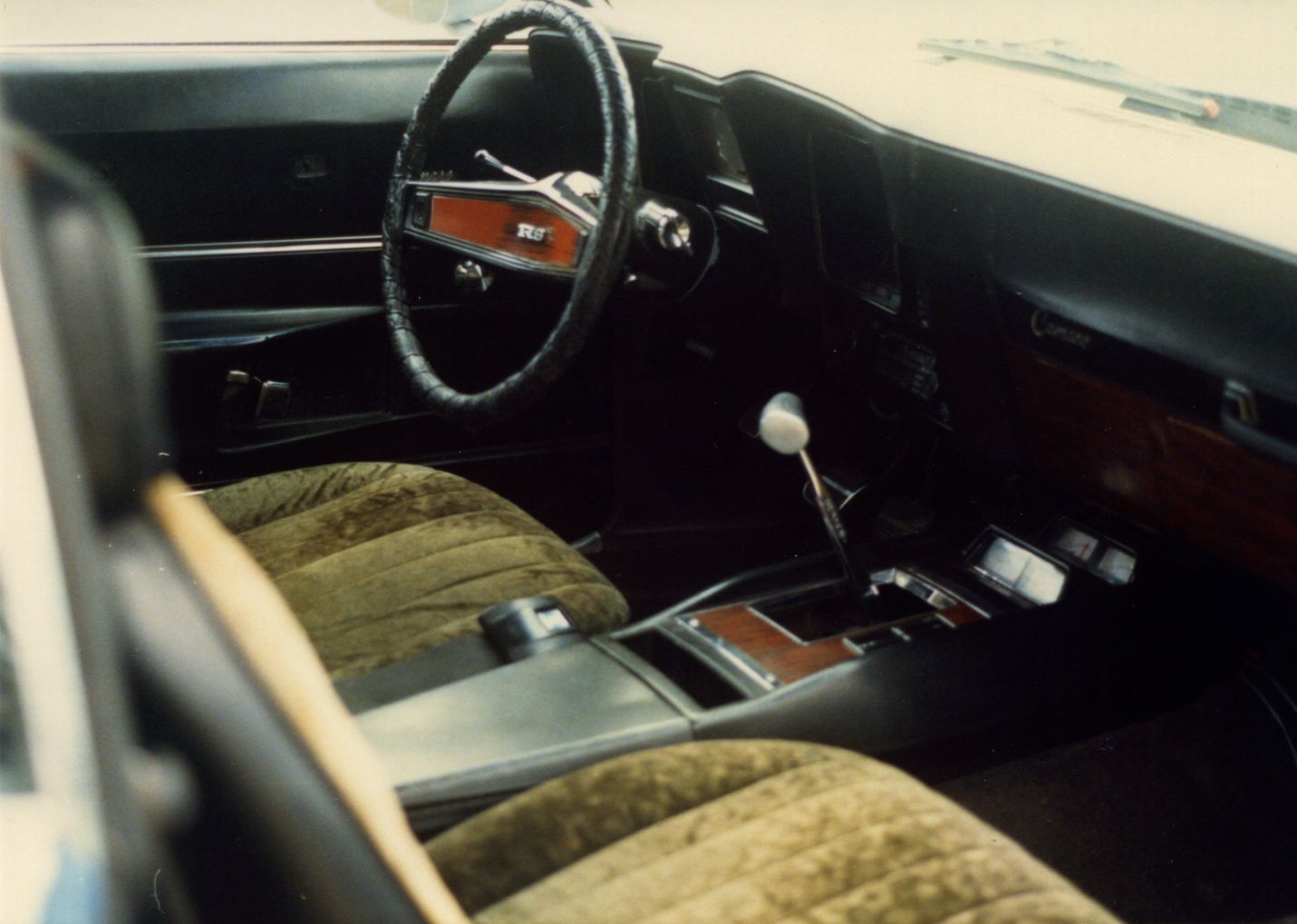 But as I started digging more into the car and soaking up as much Camaro info as I could, no internet then so little tougher. I started to realize that maybe I had bought something that shouldn't be modified and be left more or less stock.
Trim tagg.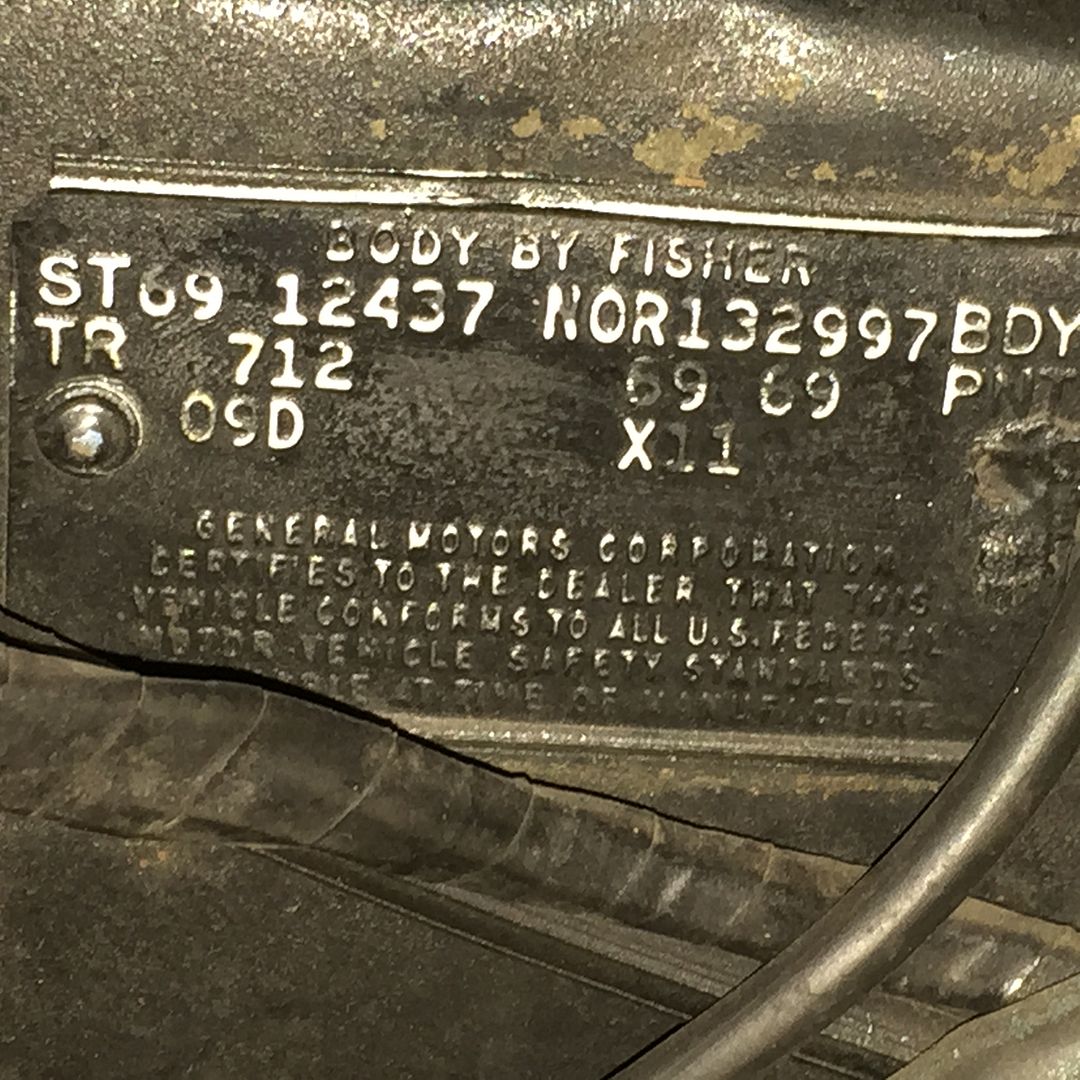 The facts as I remember them from the guy I bought the car from. He had owned the car for 6 or 7 years, was the 3rd owner and the car came from Colorado. He had had a motor built and street raced the car, the engine builder had moved to Florida and had lost contact with him. The motor info he gave me is it's a 4 bolt main 350 de-stroked to 327, forged crank, 13.1 compression, 3/4 Race cam solid lifters, Crane roller rockers, 375 Hp and 7,000 redline, M22 4spd.
Sooo I don't believe much of what he told me. No way it has 13.1 compression, it's a M20 case on the tranny and gears seem to be close ratio. The block is from 1970 The only things I can verifyis that it does have Crane roller rockers and solid lifters. The motor is built and sounds good through the headers and glass packs. Not much low end grunt through the 3:08 rear end gears. Unfortunately not a numbers matching car. What happened to the owner? I tried to call him a month after buying the car and was told he was in jail, great. I had also gotten thrown into the deal most of a 327 motor but only 7 pistons and no not the original motor either.