Discussion Starter
•
#1
•
Hi All,
Just found this forum last night and made a few posts, figured id post here as well.
I just got my first camaro last saturday. Its a 68 hardtop, org v8 car. Dont know too much about it other then its a basket case now. Someone hot-rodded it and was using it for drag racing at some point.
Has a 454 engine in it now. Block out of a truck, 049 heads, edelbrock perf rpm, edelbrock 750carb, msd 6a ign, some unknown headers that dont fit right. Has a turbo 400 that im told was freshly rebuilt and a fancy balanced racing driveshaft and new hurst shifter. Rear is a 12bolt with multileaf springs and im told 4:10 gears.
It has some kyb shocks in the front and lakewood drag shocks in back. Traction bars that look like lakewoods to me and some homemade looking frame connectors.
Interior not so great. All the heater controls/box has been removed and missing some weatherstripping.
Exterior ok from about 10 ft but has some bondo in places and rear quarter skins on it. Worst part id say are the floors in body/trunk. Someone has fiberglassed/spraypainted the insides which leads me to believe they were not too good. The guy said he did it to "smooth them out" cause i guess they were running it with no carpeting or rear/pass seats in it for weight. It came with some cragar ss rims and a full set of rally wheels with all the trim.
Paid $7500 for it which is a decent deal around the northeast here, been looking a while.
Before this i have always had fords. I built a
[email protected]
1/4 mile mustang and i also have a Factory Five Cobra replica that i built.
Some photos when i got it home.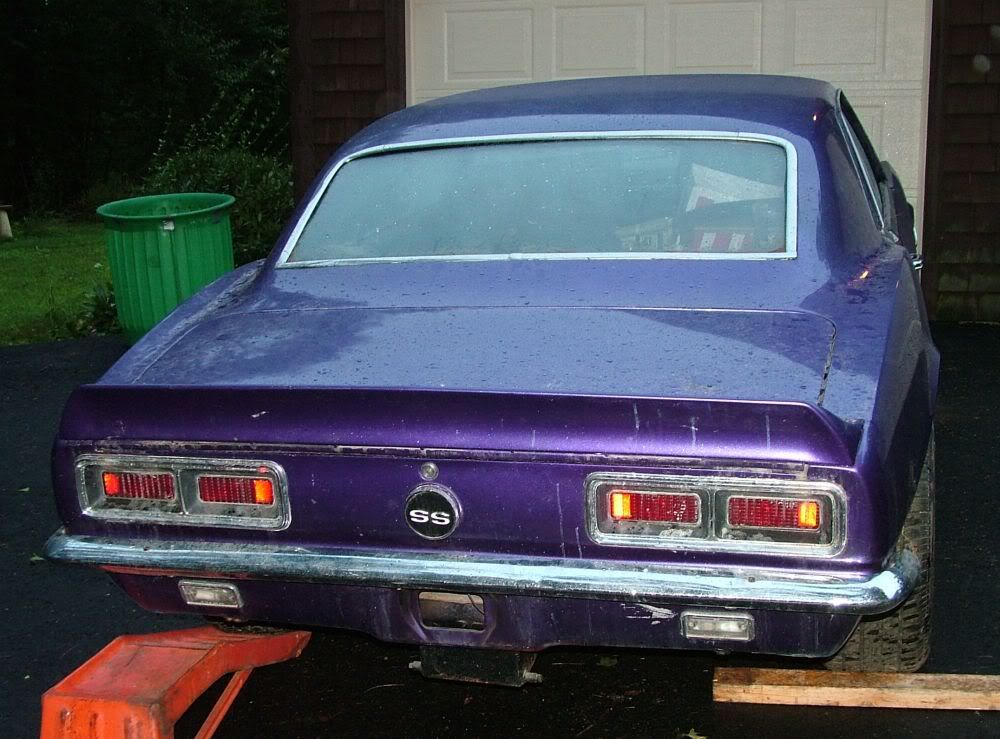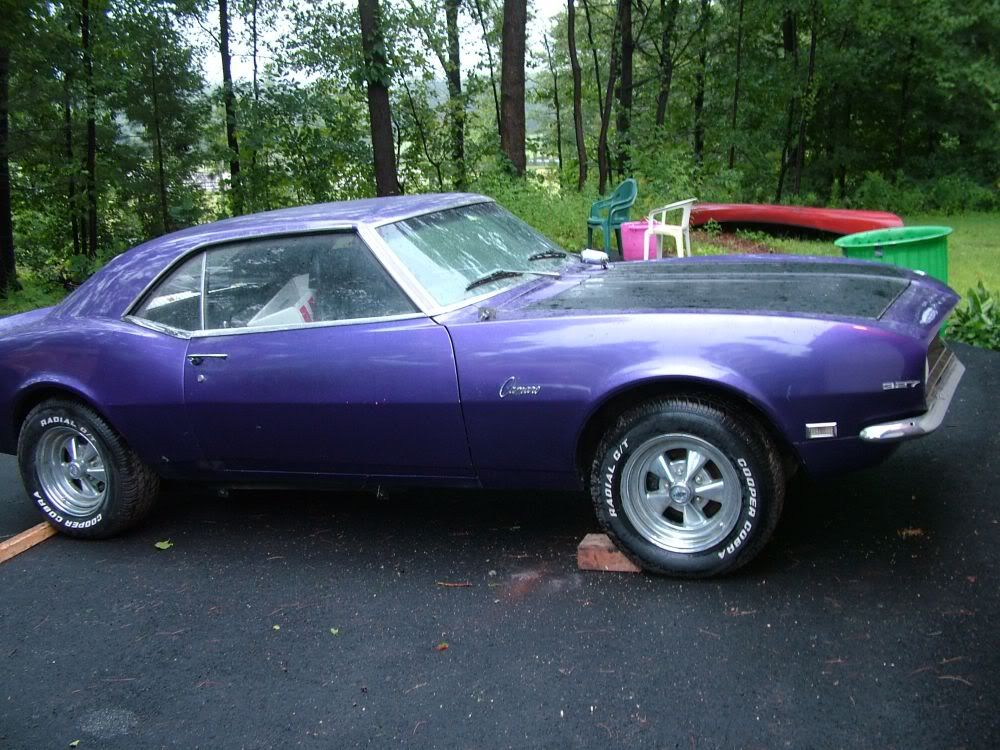 And the cobra