Discussion Starter
•
#1
•
But Ive been around Camaros my whole life.
I'm 43 YO and am currently working on a ground up restoration of my 71. I started with a good solid car and have since torn it down to an empty shell. The subframe is back together with Tubular uppers and lowers QA-1 coil over shocks, wilwood 4 piston disc, GW stab bar. I put an eaton posi with 3.42 gears and alloy axles with SSB rear disc's.
The engine is fresh and I have started it while sitting in the sub frame. I will share a vid that you all might enjoy.
The engine is a 454 out of a 73 Suburban. I had the block prepped and bored 0.030. Stuffed a CC DEH 265 in it and put a set of RR on the fresh stock iron heads. with a Weiand intake and Hedman headers getting fed from a tuned q-jet.
I like posting pics and have been an active member of NastyZ28.com for several years now. pdq67 invited me over here. give him a pat on the back for the promoting of this site.:beers:
Greetings all,
Mark
WTH I know ya all want pics sooo. with no further ado I pulled the engine last thursday night to prep for final assembly and got a few pics while I was doing it. I made a slideshow just for fun: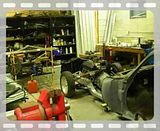 I recently bought a 2001 to use as a daily driver and prety much neutered the resto budget but made life a lil funner(the commute anyway).
I have literaly thousands of pics of the various phases of my project to date and I like making slideshows. Heres a couple I have done recently: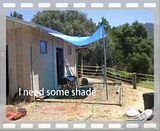 Here is my work shop I built:
To do the restoration in. I built in an overhead trolly hoist and had some fun with it as you saw in the vid.
How is that for an introduction????