Discussion Starter
•
#1
•
I have a 68 327 mostly original engine. Aftermarket valve covers were pitted to hell from previous restoration done 7 years ago. I replaced with matching orange valve covers. The pitted ones had two oil breather push ins. One was just a push in and the other had a push in attached to a pcv valve where the hose just ran nowhere.
Ok so i replaced with new covers, put in 1 new push in oil breather and left the other open (kit only came with 1). Started the car ran a little bit and it was leaking oil pretty bad. I am assuming its because of the removed oil breather with the pcv valve.
Since I was going to replace the older pcv valve, was the setup correct with the hose going nowhere or should that be running into the carb?
Attached is my carb setup now. I think that there is a hose now from the carb going down the engine for a draft setup (hose on the right).
I see an available port on the carb, the right one. Would I be able to run a hose from the pcv valve to this port on the carb or will that not solve anything.
Im hoping that the sudden major oil leak was due to me removing the older pcv valve setup.
Carb setup:
This was the pcv valve with nowhere hose I removed: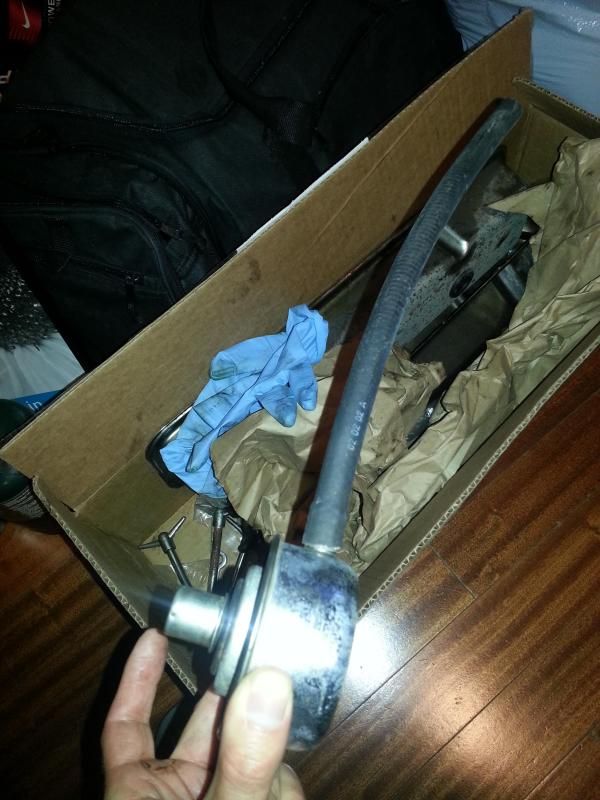 Appreciate any input.